Paradis Golf Club
Le Morne Peninsula, Indian Ocean, Mauritius
Phone: +230 401 5050, Fax: +230 450 5140
18-Hole Course
Driving Range & Practice area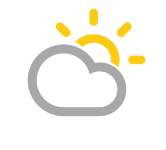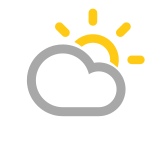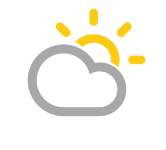 5-day forecast
Golf Packages
with Paradis Golf Club
Situated between mountains and lakes on a promontory, this course is characterised by stone pines, palm trees and partly narrow fairways. The Hotel Paradis & Golf Club is part of the facilities. The course is not too difficult, but has a lot of water and also offers several challenges, especially on the holes along the coast.
18-Hole Course
Design: David Dutton
Scorecard
| Tee | Par | CR | Slope | Length |
| --- | --- | --- | --- | --- |
| White (Men) | 72 | - | - | 5924 m |
| Blue (Men) | 72 | - | - | 5657 m |
| Yellow (Men) | 72 | - | - | 5466 m |
| Red (Women) | 72 | - | - | 5095 m |
| Yellow (Women) | 72 | - | - | 4780 m |
Practice Facilities
Driving Range
Putting Green
18-Hole Course
Visitors - on request.
Club Amenities
Clubhouse
Locker rooms
Club accepts credit cards
Pro Shop
Restaurant
Bar
General Information
Founded: 1992
Most Recent Reviews Being a paying visitor if you are without a "reservation"???
1.0 of 5 starsReviewed January 5, 2020
I received a a very unpleasant treatment when I just asked to get into the club house to check out the course and club renting during my vacation in the island.
I did not stay at the Beachcomber hotel and maybe that was the issue.
Anyway, I was asked for money (25 euros per person) just to get into the club house, unless I called the golf manager for a "reservation" a day before.
I can understand when a golf facility is for private members only, but that was not mentioned anywhere. Berlin Golf Bear
65 Reviews
Automatic translation
Original version
If that's paradise...
4.0 of 5 starsReviewed April 19, 2020
Played on November 20,2019, HCP 12

… I want to see hell again.
Joke aside, the space is not bad, but I imagine "paradise" differently.

Even if it is located on a peninsula, the course is more of a parkland (or even better: palm land) than a links course. The majority of the tracks wind around an imposing mountain (which, however, is not in the game) - nice sight, but not long-lasting. Only on the last 3 lanes there is a little "Caribbean feeling" - palm trees, beach, sea view.

Many holes are simple baller meadows - as long as possible, place the ball so that frequent dogleg does not become a problem, pop the ball in front of the green (avoid bunkers, although these are very playable), pitch and putt. The "putt" is quite interesting - brisk greens with moderate undulation. A few holes are really tricky - sometimes 140m drives are required (from the regular men's tee) to overcome water, sometimes the holes are suddenly quite narrow, especially the par 3s. If you do not have the necessary length, you can also switch to the front senior teas.

The greens were in perfect condition, the fairways partly burned and with many bald spots. The stubborn semi-rough takes some getting used to for Central Europeans - the ball is often quite high, you run the risk of embezzling it.

A cart is recommended at the usual temperatures (30 °, 90% humidity) to anyone who has problems in such a climate - otherwise it will be a sweaty round.

A pretty nice place overall - only the prices are really "heavenly"! EURO 15, - for a small glass of white wine and a canned beer are already very steep. That would still be forgivable if everything else was really paradise - but it is not. In any case, I suspect that there is no busy road with the corresponding noise through paradise and that constant work on the square also makes a lot of noise.

Conclusion:
Gladly again, but only with a green fee discount. We had a hotel package, the round with cart for 2 people cost EUR 175, which is a bargain.
Almost 4 stars, 5 would not be attainable even with top maintenance condition, too many tracks are too boring for that. (In the "Golf Bear Ranking": 7 out of 10 points.)
Translated by Google. Automatic translation
Original version
Golf
3.0 of 5 starsReviewed December 3, 2019
The golf course is very nice but greenfeezeiten are hard to get if at all as a hotel guest that you do not know from Belma Plage and le trefair. Should be considered when booking the hotels Beachcomber.
Holiday from 28.11 to 21.12.2019
Translated by Google.