Avalon Golf Estate
18 Hole
Avalon Golf Estate
Bois Sec, 60203 Bois Chéri, Mauritius
Phone: +230 430 5800, Fax: +230 489 0667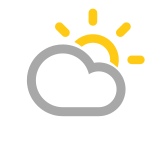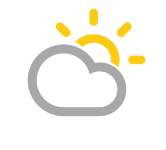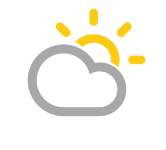 5-day forecast
Golf Packages
with Avalon Golf Estate
Avalon the highland golf destination.
A golfing experience like no other in Mauritius, with a feeling of total freedom and endless views..
Avalon is an open, rolling layout designed by Peter Matkovich that is surrounded on all sides by breath-taking views. To the south is the ocean, where early starters can catch the rising sun as they start their game. A peek in the opposite direction provides a view of the majestic mountains that surround Grand Bassin – the largest natural lake in Mauritius, which was created by a now-extinct volcano.
The elevated nature of the course means that low clouds and cooler, breezy conditions are often to be expected. This was incorporated into the course's design, with Matkovich creating a perfect balance of holes playing both with and against prevailing winds. Very few trees line the course, adding to its feeling of openness and playability, while numerous Tree ferns supplement the local flora and add a soft theme to the unique layout.
The course has a natural flow around the estate with numerous changes in elevation, combined with the breezy conditions, making club selection an important part of the experience at Avalon. The course is well balanced and has something to offer every level of golfer, with some shorter par fours to entice the longer hitters and a number of reachable par fives. The collection of memorable par threes showcases the brilliance of the course design and, given the panoramas of the area, spending some extra time on the tees to take in the views is advisable.
From the first hole, it is noticeable that the fairways are wide enough to allow plenty of forgiveness for the odd miss-hit shot. The risk-and-reward par four fourth is the course's signature hole, and for good reason. From an elevated tee, a river cuts across the start of the fairway below, with a small pot bunker peeking out from the left. Thick natural vegetation line the fairway's left flank, while the right side consists of a slightly more forgiving steep hill. At only 238 metres long, the green is well within range for most players, but so is a lot of the surrounding danger. Such is the nature of Avalon.
A number of tee options cater for all level of golfer, and from the club tees the course is an enjoyable 5 847 metres. For the proficient player, true tournament golf conditions can be experienced from the championship tees, which stretch the course to a hefty 6 318 metres.
18-Hole Avalon Golf Estate Course
Opened in 2015. Design: Peter Matkovich. Style: Inland/Mountain.
Terrain: Undulating with water hazards
Scorecard
| Tee | Par | CR | Slope | Length |
| --- | --- | --- | --- | --- |
| Gold (Men) | - | - | - | 6318 m |
| White (Men) | - | - | - | 5847 m |
| Blue (Men) | - | - | - | 5499 m |
| Red (Women) | - | - | - | 4899 m |
Practice Facilities
Driving Range
Putting Green
Pitching Green
Chipping Green
Practice bunker
3-Hole short course
18-Hole Avalon Golf Estate Course
Visitors are welcome every day.
Advance booking is essential.
Etiquette
Softspikes advisable.
No dogs allowed. Mobile phone permitted on course.
GPS devices approved.
18-Hole Avalon Golf Estate Course
Green Fee
Mon - Fri
Sat, Sun, Holidays
18 Holes
Regular

MUR 5500

(122 €)

MUR 5500

(122 €)

Juniors/stud. under 18

MUR 1800

(40 €)

MUR 1800

(40 €)

9 Holes
Regular

MUR 3300

(73 €)

MUR 3300

(73 €)

Juniors/stud. under 18

MUR 1150

(26 €)

MUR 1150

(26 €)
Prices incl. cart!
Driving Range
Monday - Sunday
Bucket (50 balls)

MUR 150

(3 €)
Club Amenities
Clubhouse
Conference room
Locker rooms
Outdoor pool
Children's playground
Club accepts credit cards
Restaurant
Magic Spoon Restaurant
Phone: +230 430 5810, Fax: +230 489 0667
info@avalon.mu
Credit cards accepted.
Closed: Monday, Tuesday, Wednesday, Thursday, Friday, Saturday and Sunday
Golfers can enjoy the acclaimed restaurant The Bunker for light meals before, or after, their round at this ground-level restaurant. Others may simply wish to enjoy a relaxed sundowner at the bar. The Bunker is a smaller, cosier option for functions, with a more relaxed feel (80 pax maximum).
The more spacious Magic Spoon restaurant, above The Bunker, can accommodate up to 350 guests (with adjoining marquee) for any occasion. Its modern, flowing layout affords privacy to smaller gatherings and ample space for bigger parties. The well-lit, spacious interior lends itself to any celebration, against a stunning backdrop of panoramic views with the golf course below.
The Chef and his team will enchant you with the quality and variety of culinary options, or accommodate any request for large groups. Specialty Creole dishes, with a European twist, are the order of the day; crafted using locally sourced fresh produce. The diverse menu will appease any appetite, ranging from fresh salads for the health-conscious to a gourmet burger or panini for the hungrier guests. For the more refined palate, a delicious local curry is always a crowd pleaser or a Magret de canard from our signature plates. Our sommelier will be delighted to pair some wines, handpicked from across the globe, to complement your dish of choice.
Pro Shop
Avalon Golf Estate
Phone: +230 430 5812, Fax: +230 489 0667
golf@avalon.mu
Rentals
Clubs for hire
Electro-cart for hire
Golf tuition
The Islander Golf Academy
Phone: +230 5 755 2128 / 5 927 7439, Fax: +230 489 0667
info@tigamauritius.com
https://tigamauritius.com
At the heart of everything that we do is our passion for education and our commitment to our students.
Thanks to our varied course selection and unique teaching techniques, our academy is picking up and we're growing faster than ever. Primarily located at Avalon Golf Estate, hosting a vibrant energy and magnificent golf course, we are committed to assist our students achieve their goals.
Most Recent Reviews Automatic translation
Original version
Must not necessarily be
3.0 of 5 starsReviewed January 27, 2020
Very well-kept beautiful place. Depending on where you come from, a little out of the way.
Very wide fairways. You don't lose balls here. Once played it is enough. There are no really spectacular holes. Mauritius has nicer and more brilliant places.
ela
Translated by Google. Automatic translation
Original version
Great place with great greens
5.0 of 5 starsReviewed January 11, 2020
The very well-kept course impresses with exciting course design and spectacular holes. I particularly liked holes 4.7 and 10!
Hole 4, a short but tricky par 4 (238 m long) tee at lofty heights, is particularly attractive.
Very hilly space, the only drawback are the long distances between the fairways, buggy is therefore a necessary evil.
Greens impeccable, undulating, fast and on track.

Very nice staff!
Translated by Google. Automatic translation
Original version
Great place - fair - with sporting challenges
5.0 of 5 starsReviewed November 2, 2019
Very well maintained golf course with great views and very friendly staff.
360 m - great panoramic view of the sea and the mountains of Mauritius.
On the one hand, he forgives many - wide fairways - on the other hand, you often have to play on larger ditches - great challenge in a sensational landscape.
Without cart, unfortunately, it is not - but the prices are fair.
We have 150 € for 2 persons including cart and transfer! (from Telfair / Awali) paid for 2 people.
A great trip worth it.
Translated by Google.