5 stars
Deluxe
Shangri-La's Le Touessrok Resort & Spa
Trou d'Eau Douce, Mauritius
7 Nights & 7 Greenfees
7 Nights
7 Nnghts in Junior Suite Ocean View with daily breakfast and daily Golf on either Ile aux Cerfs Golf Club inclusive boat transfer or Four Seasons Golf Club Mauritius at Anahita incl. car transfer (can be shared) .
No-shows will incur a cancellation fee (100 Euro per round per person) . No cancellation fees apply if cancelled within 24 hours to tee off.
Unlimited use of the Health Club, including sauna and steam bath.
Complimentary access to 3 floodlit tennis courts.
Compoimentary Wi-Fi.
Dates available:
| Date | In double occupancy | In single occupancy |
| --- | --- | --- |
| 21.4. - 30.9.2020 | from € 2226,- | from € 4452,- |
| 1.10. - 31.10.2020 | from € 3024,- | from € 6048,- |
Prices per person. Other dates on request.
Please note that the use of golf carts will be compulsory for all new bookings between October, November, December, January, February, March and April to ease the flow of players on the course.
Ile aux Cerfs Golf Club will undergo its annual maintenance as from the 24th to the 27th of August 2020, inclusive. During this period, the island Golf Course will be closed.
The Golf Course will reopen on the 28th August 2020 and the Golf conditions will improve gradually until it resumes its normal standards.
This package can also be booked with a better (higher) room category:
from €2226,- per person in double occupancy
After an extensive six-month renovation, Shangri-La's Le Touessrok Resort & Spa, Mauritius, has re-opened on 1 November 2015. Drawing inspiration from Le Touessrok's rich history and the chic style found throughout Mauritius, the hotel welcomes guests with Shangri-La's renowned Asian hospitality.
Nestled along the untouched eastern coast of the verdant island nation, Trou d'Eau Douce Bay's tranquil, uncrowded world-class beaches are found. Here, the resort offers an unrivalled standard of privacy and personalisation in an atmosphere of refined island luxury. Thoughtfully renovated in accordance with plush contemporary design, every room and suite incorporates indigenous island touches, features uninterrupted, postcard-perfect views of sparkling, turquoise waters and embodies sophistication and style. In addition, with fashionable restaurants, bars and entertainment venues that are set against the backdrop of a dramatic tropical landscape and offer bespoke experiences and luxurious indulgences, Shangri-La's Le Touessrok Resort & Spa, Mauritius, is sure to become the hottest spot in the country.
Though the resort is an ideal destination for lounging on idyllic beaches and succumbing to pampering spa days, it also provides everything needed to keep the more active world traveller entertained as well. The crystalline waters with vibrant marine life beckon. Thrilling water sports and island activities can be customised to suit any guest's unique interests. Just off the resort's pristine shore, there are two paradisiacal islands – Ilot Mangénie, which is open exclusively to Shangri-La's guests and features a trendy beach club and on-island butlers, and Ile aux Cerfs, which holds a spectacular 18-hole championship golf course that was designed by the famous pro-golfer Bernhard Langer.
Gastronomes will enjoy taking amazing culinary journeys at the resort's exceptional restaurants and bars, which serve international gourmet cuisine. The vibrant atmospheres, cutting-edge concepts and artistic collaborations at the resort's dining venues create holistic dinging experiences that are more than just outstanding meals. Here, revelry and performances as individual as each guest push the boundaries of anything that has been offered on Mauritius before.
An escape to Shangri-La's Le Touessrok Resort & Spa, Mauritius, will expose one to renowned traditions, bespoke gastronomic experiences and holistic wellness. The resort's new, hip and contemporary design complements the natural landscape to immerse guests in the perfect mix of style, sophistication and legend.
Whether you are coming to experience this beloved island destination for the first time or returning after many other visits, you can be sure that a personal paradise awaits you.

Nearest Airport
Mauritius (MRU) - 42 km, 54 mins
100% verified reviews from Albrecht Golf Travel clients
Automatic translation
Original version
Honeymoon and golfing just perfect
Reviewed July 8, 2018
There are no comments available for this review
Translated by Google.
Automatic translation
Original version
Good
Reviewed February 3, 2018
The golf course is very nice - unfortunately at times very crowded and the start organization not optimal The restaurants in the hotel are very expensive and there is no alternative in the area.
The beaches are great and the service very friendly and good
Translated by Google.
Automatic translation
Original version
Wonderful
Reviewed January 25, 2017
Golf Course Île aux Cerfs for a "tourist place" to difficult
Translated by Google.
Friday

25°C
Saturday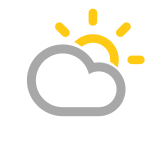 25°C
Sunday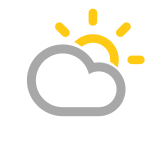 25°C