Heritage Golf Club
18/9 Hole Resort
Heritage Golf Club
Bel Ombre, Mauritius
Phone: +230 623 5600, Fax: +230 623 5601
18-Hole Golf du Château Course
9-Hole Mashy Course
Driving Range & Practice area
on request.
Season: Year round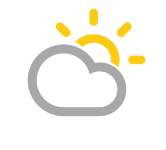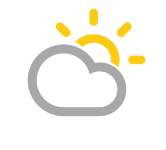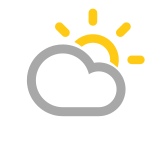 5-day forecast
Golf Packages
with Heritage Golf Club
Designed by South African golf architect Peter Matkovitch, the par 72, 205 acre course
has wide, undulating fairways carved through a sugar cane plantation and is set between
the volcanic mountains and the turquoise blue sea. Much of the landscaping and design,
such as the use of Vettiver and Mondo grass, simulate the dramatic contours of the estate
fields which still surround the course.
The course is technically challenging for low-handicappers but also highly enjoyable
for recreational golfers, with five sets of tees and bunkers, water hazards and blind greens
strategically placed. Two rivers, the Citronniers and St Martin, cross the fairways at
unexpected points, and lush, exotic flowers scent the air.
18-Hole Golf du Château Course
Design: Peter Matkovich
Terrain: Slightly undulating
Technical difficulty: Moderate
Scorecard
| Tee | Par | CR | Slope | Length |
| --- | --- | --- | --- | --- |
| Yellow (Men) | 72 | - | - | 6498 m |
| White (Men) | 72 | - | - | 6121 m |
| Blue (Men) | 72 | - | - | 5740 m |
| Green (Women) | 72 | - | - | 5214 m |
| Red (Women) | 72 | - | - | 4761 m |
9-Hole Mashy Course
Terrain: Flat
Technical difficulty: Easy
Par: 3
Practice Facilities
Driving Range
Putting Green
Pitching Green
Both Courses
Visitors - on request.
General Information
Founded: 2005
Most Recent Reviews Automatic translation
Original version
Grandiose place!
5.0 of 5 starsReviewed December 12, 2018
A truly great course that we played very often in our 2 weeks at Awali (the green fee is included in the all-inclusive offer). Fair for higher HCPs, demanding (especially gold) for the better players. 5 different tees on each lane let every golfer choose which golf he wants to play. Here is (almost) everything, from the caddymaster, who opens the shuttle door of the bus and brings the bag to the cart or trolley, from the check-in at the front desk, where you will be greeted warmly, when handing over the cart or trolley (with water supply) until the nice welcome after the round with wet and cool refreshing cloth.
The course itself is beautiful, very varied, each course offers other options, water, a few ditches, wide fairways, relatively hard bunkers, and is always quite fair, because the fairways are wide enough for some failures (but not all). .. You can walk the course well, although at the temperatures is quite sporty (most drive Cart), water is from the Caddy Master (in the cart also cooled) and after the first 9 holes at a stopover always a juice, apple or Ice!
The driving range is right next to tee 10 (from where in the high season usually starts), balls there partly ProV1, but also hard marbles here (normal range balls just).
We have played golf here almost every day, at least practiced or defeated (also very nice and without start time to play) 9-hole Par3 course (between 130 and 50m long lanes).
The weather was great except for a monsoon rain day, but the chance of rain is almost daily (warm but wet, of course), the place was very well booked (which was often associated with waiting through slower Vorflights).
Everything perfect so? Well, a few points would be left, and so here are my suggestions:

.) There are often no-shows in the bookings, which means that in the short term often only times can reserve, to which one likes to sleep on vacation. What if you ask for at least a small NoShow sponsorship, so people cancel their booked start time on time if they do not play? The reception also takes care of the respective hotel!

.) for the "runners" among us there is little to no seating on the round. Especially if you have to wait for a tee in the sun, that would be nice. One or the other park bench (with parasol?) Might encourage even more people to walk around the square.

.) the fees for the trolleys (by the way 3 wheel trolleys, on which the bag holds only partially good, take an elastic, so does not hurt) I find 500 Rupies (= about 13, - €) very high compared to. the cart. You could offer that a little cheaper and you might even get more people to run (makes for "fitter" customers who come back many years!)

.) there are no lightning shelters or sheltered in rain and thunderstorms... getting wet here is not as bad as in Europe, but lightning is lightning...

But overall this is a real paradise. And this place is just great! Anyway, we already know that we will come back!
Translated by Google. Automatic translation
Original version
Excellent
5.0 of 5 starsReviewed October 8, 2018
Top golf course in very good condition. Varied paths. Fair to play. Buggy Recommended. Wonderfully located, slightly hilly with beautiful views of the sea and the surrounding area. Service attentive and friendly.
Our favorite in Mauritius!
Translated by Google. Automatic translation
Original version
Heritage May 2018
5.0 of 5 starsReviewed May 14, 2018
Great place! No wonder... European, Sunshine and Asian Tour were also guests in October 17 Already at the reception cool girls are in a good mood, at the start and after the round refreshment towels and and and...
Paradise and everything according to the motto: it's nice to be nice
By the way: guests of the Hotel TELFAIR play for free... pas
Translated by Google.