4 stars
Das Bad Rain
Oberstaufen, Germany
4 days package "Play and Have Fun"
Dates available:
| Date | In double occupancy | In single occupancy |
| --- | --- | --- |
| 12.7. - 11.10.2020 | from € 534,- | from € 614,- |
| 11.10. - 23.10.2020 | from € 510,- | from € 590,- |
Prices per person. Other dates on request.
from €510,- per person in double occupancy
7 days package "Drive to Bad Rain"
Dates available:
| Date | In double occupancy | In single occupancy |
| --- | --- | --- |
| 12.7. - 11.10.2020 | from € 827,- | from € 967,- |
| 11.10. - 17.10.2020 | from € 785,- | from € 925,- |
| 18.10. - 23.10.2020 | from € 681,- | from € 801,- |
Prices per person. Other dates on request.
from €681,- per person in double occupancy
Bad Rain convinces with its traditional Bavarian ambience as well comfortable rooms and apartments. At the center of the hotel's philosophy is the harmony of body, mind and soul, which can be felt in the minutest details. The spa area includes a relaxing sulfur indoor pool, sauna and infrared cubicle. Herbal stamp massages and hay baths are ideal for dreaming and relaxing. Furthermore the hotel offers a high quality beauty program, ranging from cosmetics and body treatments to the skin tightening treatment Nu Skin Galvanic Spa. For your personal fitness, the hotel offers Nordic walking, mountain bike tours as well as golfing. Afterwards, guests can enjoy the culinary highlights in one of the cozy Allgäu restaurants or on the sunny terrace, choosing between classic feelgood meals, slimline 1000-calorie menus and alkaline foods in line with the Oberstaufner Schrotkur, a natural therapy to purge and detoxify the body.
Nearest Airports
Friedrichshafen (FDH) - 61 km, 1 hour 3 mins
Memmingen Allgäu (FMM) - 78 km, 1 hour 7 mins
St Gallen Altenrhein (ACH) - 59 km, 1 hour 8 mins
100% verified reviews from Albrecht Golf Travel clients
Restricted free golfing
Reviewed August 11, 2020
Overall the golf courses were well maintained but quite demanding in playing. On one course we were missing a Marshall to make slow people make pass flights on their back. The offer said that there would be a greenfee per night at the hotel. This was confusing as although due to rain it wasn't possible to play on one day we were not allowed to play a 9 hole and a 18 hole the same day.
Food was good with interesting choices of wine
Wonderful
Reviewed July 9, 2020
A geat country side land full of green valley, a wonderful place The hotel is very friendly, and the food very good.
Most of Golf places Are also perfect. The Waldegg 27 holes course is remarkable.
Sorry, not a 4 Stars Hotel
Reviewed August 26, 2019
I must consider that Bad Rain is a 4 star hotel and my opinions are oriented in that direction.
STAFF very friendly HOTEL POSITION fantastic BREAKFAST and SPA good ROOM: very nice view but too small, also bathroom 1,5 mt x 2 was too small, also with bad smell that was not possible for them to eliminate TELEVISION: no one Channel in English or French or Italian. Only 1 channel of news in French and English. Ok only if you understand German. Otherwise it's not acceptable.
WIFI: during one week of stay 4 days was broken BED: bed very new, matrass new but of bad quality. They changed it but I had to sleep on a Sleeping Sofa because they hadn't harder matrasses. (?!!) DINNER: if you want to receive international customers you must vary the food offer. Bavarian cuisine for 1 week.. not acceptable for a 4 stars..
Friday

25°C
Saturday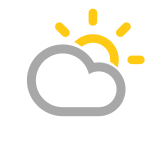 25°C
Sunday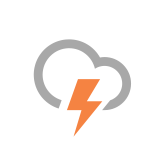 21°C