4 stars
Das Bad Rain
Oberstaufen, Germany
4 days package "Play and Have Fun"
Dates available: 14.7. - 13.10.2019
Other dates on request.
from €485,- per person in double occupancy (€ 545,- in single occupancy)
7 days package "Drive to Bad Rain"
Dates available: 14.7. - 13.10.2019
Other dates on request.
from €760,- per person in double occupancy (€ 865,- in single occupancy)
Bad Rain convinces with its traditional Bavarian ambience as well comfortable rooms and apartments. At the center of the hotel's philosophy is the harmony of body, mind and soul, which can be felt in the minutest details. The spa area includes a relaxing sulfur indoor pool, sauna and infrared cubicle. Herbal stamp massages and hay baths are ideal for dreaming and relaxing. Furthermore the hotel offers a high quality beauty program, ranging from cosmetics and body treatments to the skin tightening treatment Nu Skin Galvanic Spa. For your personal fitness, the hotel offers Nordic walking, mountain bike tours as well as golfing. Afterwards, guests can enjoy the culinary highlights in one of the cozy Allgäu restaurants or on the sunny terrace, choosing between classic feelgood meals, slimline 1000-calorie menus and alkaline foods in line with the Oberstaufner Schrotkur, a natural therapy to purge and detoxify the body.
Nearest Airports
Friedrichshafen (FDH) - 61 km, 1 hour 3 mins
Memmingen Allgäu (FMM) - 78 km, 1 hour 7 mins
St Gallen Altenrhein (ACH) - 59 km, 1 hour 8 mins
100% verified reviews from Albrecht Golf Travel clients
Golf week in Oberstauffen
Reviewed September 1, 2016
Excellent staff, amenities, food, service; the Kirchmanns always available and very helpful. Afternoon "tea" with fresh cakes, and the 4 course suppers were outstanding features. All sorts of activities and shuttle service available. Das Bad Rain assured our golf week was a great success!
Pleasant
Reviewed August 10, 2016
The personal of the hotel was very friendly. The food is excellent and everything is clean.
The comfort of the rooms is very limited due to the bathroom who is not good at all and is far away from the 4 stars standard.
Very good
Reviewed July 10, 2016
There are no comments available for this review
Monday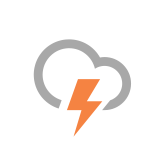 26°C
Tuesday

28°C
Wednesday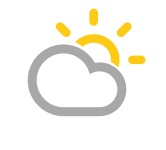 27°C