4 stars
Antico Borgo di Tabiano Castello
Salsomaggiore Terme (Parma), Emilia-Romagna, Italy
7 Nights & 5 Greenfees
Dates available: 1.1. - 31.12.2021
Other dates on request.
This package can also be booked with a better (higher) room category:
from €905,- per person in double occupancy
5 nights & 3 greenfees
Dates available: 1.1. - 31.12.2021
Other dates on request.
This package can also be booked with a better (higher) room category:
from €615,- per person in double occupancy
The Antico Borgo di Tabiano Castello has a delightful atmosphere that oozes relaxation and nature. This is a country-house hotel in an ancient village, which also boasts a castle, nestled in the hills of the province of Parma.
The village dates back to the 11th century and was built on the remains of an old Roman settlement. Its spacious rooms, in part housed in the old guard tower and the original historical residence, offer all modern comforts (flat-screen TV and fast Internet connection) and every window affords spectacular views spanning from the towers, to the village walls, the olive trees, the age-old trees in the large park, the Apennines on the border between Tuscany and Emilia and the plains, right through to the Alps.
The hotel's Antico Caseificio restaurant serves a selection of traditional, locally-sourced products and the wellness centre, which is housed in a natural grotto, offers massages and boasts a sauna, Turkish bath and whirlpool tub.

Nearest Airport
Parma (PMF) - 29 km, 34 mins
100% verified reviews from Albrecht Golf Travel clients
Exceptional
Reviewed September 9, 2019
There are no comments available for this review
Automatic translation
Original version
Accommodation Castell was very good, service, friendliness food good, but overall you can not sell this trip as a golf trip
Reviewed May 13, 2018
Golf Course Salsomaggiore was catastrophic And not recordable an impertinence From a golf travel agency this place to empathy is unreasonable We could not play the course and expect a refund of the voucher Arquarto Discounts unkempt Fairwaysoky General condition also not good Restaurant Golf Club Staff very friendly Very helpful and attentive golf course Dukata was a normal golf course standard clubhouse restaurant was not so good
Translated by Google.
Automatic translation
Original version
Pleasant
Reviewed April 19, 2017
The location of the hotel is special: Located high in the hills around everything green, far beautiful. However, before you arrive up there you drive through Tabiano Bagno, where there are more deserted than open shops and it is not even the charm of days - bleak!!! So if you... looking for a hotel with access to a nice place to eat, stroll, is completely wrong here.
The hotel has a romantic charm - an old castle up. The rooms are okay, but the bathroom left in cleanliness certainly be desired.
Breakfast okay - but not comparable to a four star hotel in Germany or Austria - although this is well known.
Highly recommended is the Ristorante, which has leased "Oscar", former chef from AC Milan and is housed in an adjacent building. Quaint atmosphere, good food, good price. (Home-made wine taste !!!) The golf courses... well. Salsomaggiore there was probably a change of ownership. Effort one gives oneself, is very friendly. The place needs more care, but it's only April and I think there is something else. ;-)
Golf Ducato's okay.
Golf Castell 'Arquato is an absolute disgrace. My husband plays golf for 20 years and has never experienced such a bad place. A field. Complete letdown.
Translated by Google.
Saturday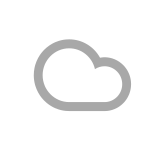 15°C
Sunday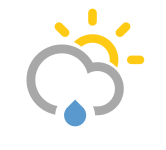 15°C
Monday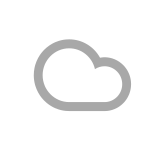 15°C
Antico Borgo di Tabiano Castello
Tabiano Castello, I-43039 Salsomaggiore Terme (Parma), Emilia-Romagna, Italy