Golf Club St. Dionys e.V.
18 Hole
Golf Club St. Dionys e.V.
Widukindweg, D-21357 St. Dionys, Germany
Phone: +49 4133 213311, Fax: +49 4133 213313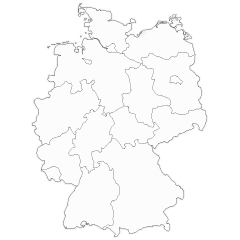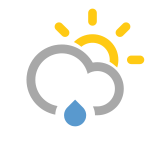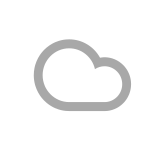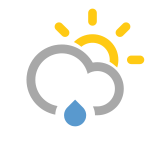 5-day forecast
The club is situated c. 31 miles southeast of Hamburg in a large recreation area characterised by the unique heath. The wavy terrain of 220 acres provides for a diversified course laid out between the hard heather and pine, coniferous, and mixed woodlands.
Due to the dry ground of the heath, St. Dionys is open for golfers year-round.
18-Hole Course
Terrain: Flat with water hazards
Technical difficulty: Moderate - Hard
Scorecard
| Tee | Par | CR | Slope | Length |
| --- | --- | --- | --- | --- |
| White (Men) | 72 | 74.3 | 134 | 6264 m |
| Yellow (Men) | 72 | 72.9 | 136 | 6040 m |
| Blue (Men) | 72 | 71.2 | 130 | 5658 m |
| Red (Women) | 72 | 73.8 | 128 | 5100 m |
| Orange (Women) | 72 | 72.8 | 126 | 4928 m |
Practice Facilities
Driving Range (30 tees, 6 covered)
Putting Green
Pitching Green
Chipping Green
Practice bunker
18-Hole Course
Visitors are welcome Monday - Friday (except public holidays). Guests accompanied by a member are welcome every day.
Advance booking is essential.
A valid handicap certificate from player's home club is required.
Handicap limit: 36
VcG-Players are admitted.
Etiquette
Softspikes recommended.
Dogs on leash permitted.
GPS devices approved.
18-Hole Course
Green Fee
Mon - Fri
Sat, Sun, Holidays
18 Holes
after 8:00 AM

90 €

90 €

9 Holes
Regular

50 €

50 €

Early-Bird (18 holes) (before 8:00 AM)
Regular

50 €

50 €
Juniors up to the age of 18 and Students up to the age of 29 receive a 50% discount.
Driving Range
| | Monday - Sunday |
| --- | --- |
| Rangefee | 10 € |
| Bucket (20 balls) | 1 € |
Club Amenities
Clubhouse
Locker rooms
Children's playground
Birdie card
Club accepts credit cards
Restaurant
Restaurant St. Dionys
Phone: 04133-4180740
Rentals
Trolley for hire
Electro-cart for hire
General Information
Founded: 1972
Membership: Available
Personnel
Title
Name
President

Wilhelm H. Röhlen

Manager

Ulrike Sandau

04133/213311

E-mail
Secretary

Annika Strosik

04133-213311

E-mail
Secretary

Melanie Hinrichsen

04133/213311

E-mail
Pro-Shop Manager

Robert Maack

04133-4040350

Head Pro

Robert Maack

0151-14390604

Pro

Timo Stern

0172-1626959

Head Greenkeeper

Christian Steinhauser

Restaurant Manager

Daniel Jasser

04133/213317
Most Recent Reviews Berlin Golf Bear
86 Reviews
Automatic translation
Original version
Exciting forest "walk"
4.0 of 5 starsReviewed April 15, 2022
Exciting forest "walk"
Played end of March 2022, HCP 14

Wonderful - a wonderful, mostly deep in the forest, slightly hilly place with a few "open" lanes through the heath! The relaxing tranquility (no nearby main roads, railway lines or similar) is rarely disturbed by a few small planes.

The layout is also impressive - very interesting, the question "attack risky or present solidly" or "take a shortcut or conservatively take the longer route" keeps coming up? Some heavy doglegs, water and large bunkers keep coming into play.

Likewise the greens - excitingly undulating and quite fast.

In short - all very nice!
Unfortunately, however, you have to make cuts in the maintenance condition at the moment. (Certainly partly due to the time of year.) The greens are still very bumpy, the discounts are also quite unruly, the bunker sand is not uniform (sometimes loose, sometimes firm). The fairways are mostly OK, but not great. It's a shame - when I played here in the summer of 2016, it was in excellent condition throughout!

Unfortunately, the secretariat and ProShop were surprisingly closed - sudden absences due to illness. Nevertheless, the pre-ordered cart was ready and was handed over by a "serving spirit" - great service, respect and many thanks!

The use of a cart is also really recommended for those who don't like it too sporty, especially because of the sometimes quite long distances between the lanes.

Conclusion: Despite the reductions in the maintenance condition, it is still almost 4 stars. (In the "Golf Bear Ranking": Currently "only" 7 out of 10 points.)
Translated by Google. Freizeitgolferin
1 Review
Automatic translation
Original version
A pearl
5.0 of 5 starsReviewed May 10, 2021
Today (May 10,2021) we played this course early in the morning and are really enthusiastic: The facility is beautiful, the closeness to nature makes every nature lover happy (we saw deer twice, there are many other animals, including red kites to watch). The lanes are sometimes tricky (lanes 4 and 5 are quite a challenge for the player), but never unfair.
The condition is remarkable: Despite the cold spring, the greens were perfect, the tees very good, the fairways in perfect condition. Obviously, pitch marks and divots are actually eliminated by the players here.
The greenkeepers not only do a good job, they are also extremely considerate and take great care not to disturb players - even on neighboring lanes.
If the catering industry also had a good tenant, a 100-point golf day would be possible here.
I recommend the course to everyone who likes to play a classic forest and heather course!
Translated by Google. Automatic translation
Original version
Good place, but: We will not play him anymore
4.0 of 5 starsReviewed May 7, 2019
At the end of April 2019 we once again played this golf course, which we really appreciate. However, we will not play this facility during our future visits to Adendorf or Lüneburg, because in our opinion, there is now a big discrepancy between the green fee raised to 90.00 / 100 euros and the course. The place may, if it is well maintained, a green fee of (as we knew) 70,00 euros justify, but so that the upper limit is reached. 90.00 / 100 euros are simply incomprehensible and basically a bad joke. Or also: that's where the fun stops for us.

The simple reasoning of the secretary that "all" clubs in the vicinity of Hamburg would do so now is a poor explanation that does not substantiate anything. Are the greens so great? No, pretty normal, rather not super maintained, Yes, the tracks are spectacular in part, they were for 70.00 euros but already. Are there any new toilets? No. Are there any new lightning huts? Neither. Nothing that justifies such a price increase.

Maybe the golf club is not dependent on green fee players, because I am sure that other golfers, who in principle would be able to pay these green fees, will in the future think three times about which places they will play. We will not belong anymore.
Translated by Google.
Been to Golf Club St. Dionys e.V.? Share your experiences!
Write a Review