4 stars
Oliva Nova Golf, Beach & Golf Resort
Oliva, Valencia, Spain
If you're looking for a little piece of heaven, beside the beach and golf course, come to Oliva Nova Golf Beach & Golf Hotel ****, in one of the most beautiful parts of the Mediterranean.
Each of our 242 elegant suites offers relaxing panoramic views, either over the sea, the hotel's beautiful gardens, the impressive Montgó mountains, or the magnificent Oliva Nova Golf 18-hole golf course.
These spacious, quiet rooms offer you the luxury and comfort you've always dreamed about.
It is the small details and the refined decoration that reflect the exclusive nature of this first-class accommodation.
hoose from international haute cuisine or Spanish regional dishes. Don't miss the fresh fish and shellfish, which are carefully prepared using traditional recipes.
Our wine cellar boasts a wide range of wines from Spain and abroad, to provide the perfect accompaniment to each dish and to make every meal a unique gastronomic experience.
18-hole Seve Ballesteros-designed golf course, professional football pitches, tennis and paddle tennis courts, plus a whole host of sporting activities outside our facilities, including: kitesurfing, windsurfing, waterskiing, beach volleyball, diving, sailing, mountain biking, hiking, horse riding, fishing…

Nearest Airports
Valencia (VLC) - 97 km, 1 hour 8 mins
Alicante (ALC) - 111 km, 1 hour 11 mins
100% verified reviews from Albrecht Golf Travel clients
Exceptional
Reviewed January 6, 2020
There are no comments available for this review
Good
Reviewed November 5, 2019
There are no comments available for this review
Excellent
Reviewed November 28, 2017
Spa shall be included in hotel price, not only one time. No kettel for water heating in the room.
Wednesday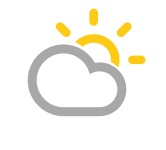 20°C
Thursday

23°C
Friday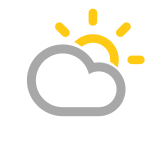 21°C