GolfKultur Stuttgart
Range Public
GolfKultur Stuttgart
Steinprügel 2, D-70329 Stuttgart Hedelfingen, Germany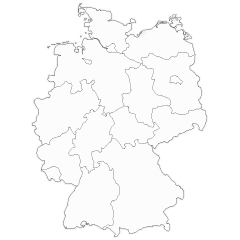 Driving Range & Practice area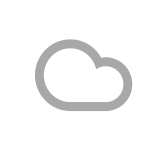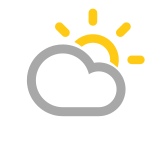 5-day forecast
Practice Facilities
Driving Range (20 tees, 9 covered)
Putting Green
Pitching Green
Chipping Green
Practice bunker
Etiquette
GPS devices approved.
Club Amenities
Clubhouse
Conference room
Locker rooms
Children's playground
Car park for dog owners
General Information
Founded: 2013
Membership: Available
Personnel
Title
Name
Golf Manager

Michael Wolf

0711 90110847

E-mail
Most Recent Reviews Automatic translation
Original version
Downtown practice facility with nice people
5.0 of 5 starsReviewed February 5, 2019
The golf course is not so easy to find, it is located in the forest. The driving range is well maintained. You can tee off indoors or off the mats. There is also a Tee Up System for Indoor, which automatically transports the balls. For a short game, there is a putting green, which is made of artificial turf. So you can train well in winter. Pitching is also made of artificial turf. The facility can always be played. Even in the evening.

The people on the area are very nice and helpful, even if there are problems with the ball machine. There are also several golf teachers who can explain pretty well. If you are new to the area, you should look after the opening hours, so you can buy a ball card. If you live in Stuttgart or Esslingen, it is great there - no long ways, you can also play in the lunch break or in the evening (floodlight).
Translated by Google. Automatic translation
Original version
Good for those who want to learn the art
4.0 of 5 starsReviewed June 10, 2015
Yes, the system is rather small, teeing surfaces of artificial turf, balls flying reduced, like the others who wrote it. But on the other hand weighing close to city center, quiet neighborhood, no big crowds, no "show-off" on two legs, that there is also a nice atmosphere for those first times train their technology on a regular basis and want to improve. And that happened just concentrating on the half square on which it stands. The Professional instruction, Hr. G. is well-founded. He manages to motivate one, even if a long stretch of Mißversuchen spoils the mood dangerous. And who does not?
The prices are right and the support provided by the office well. Thank you.
Translated by Google. Automatic translation
Original version
Eating in a golf club!
1.0 of 5 starsReviewed February 17, 2015
We become aware by a poster on the chips days at the golf club, and wanted to spend a nice evening there. When we got there we were surprised positive, the golf course is really great. But the food (chips) is indeed the purest letdown We had 4 fat steak with cold fries and a salad of swimming in cream sauce!
When we asked the waiters attention it really made the our cutlet only from fat Pass said he would head out response, he came back and just said it would halt so that you can not even among the breading vision.
Ok but who has since then please Produced this Schnitzel? We have paid everything and Gone and the restaurant will probably never again enter.
If there is interest I have taken pictures and get them to you disposal sites.
Translated by Google.