Golfclub Bludenz-Braz
18 Hole
Golfclub Bludenz-Braz
Oberradin 60, A-6751 Braz bei Bludenz, Austria
Phone: +43 5552 33503, Fax: +43 5552 335033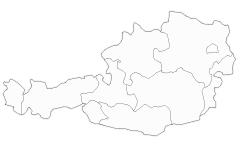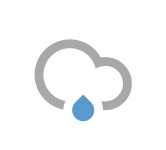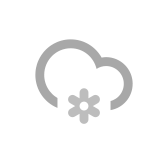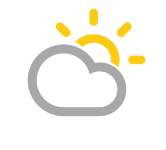 5-day forecast
Golf Packages
with Golfclub Bludenz-Braz
Lech am Arlberg, Austria
5 Nights B&B and 4 green fees
Also includes: GC Lech
Fascination golf between the Lake Constance and the Arlberg, in the heart of the Bludenzer Five-valley-star. The unforgettable mountainous panorama, the change between soft meadow areas and high alpine landscape form an ideal ambiente for relaxing quiet and concentration for golfers of all levels.
18-Hole Golfplatz Bludenz-Braz
Opened in 1996. Style: Mountain.
Terrain: Undulating with water hazards
Technical difficulty: Moderate
Scorecard
| Tee | Par | CR | Slope | Length |
| --- | --- | --- | --- | --- |
| Yellow (Men) | 68 | 67.3 | 121 | 5105 m |
| Red (Women) | 68 | 68.1 | 111 | 4377 m |
Practice Facilities
Driving Range (18 tees, 6 covered)
Putting Green
Pitching Green
Practice bunker
18-Hole Golfplatz Bludenz-Braz
Visitors are welcome every day.
Advance booking is essential.
A valid handicap certificate from player's home club is required.
Handicap limit: 54
VcG-Players are admitted.
Etiquette
Softspikes required.
Dogs on leash permitted.
GPS devices approved.
18-Hole Golfplatz Bludenz-Braz
| Green Fee | Mon - Fri | Sat, Sun, Holidays |
| --- | --- | --- |
| 18 Holes | 79 € | 82 € |
| 9 Holes | 49 € | 52 € |
Juniors under 19 receive a 30% discount.
Driving Range
| | Monday - Sunday |
| --- | --- |
| Rangefee | free |
| Bucket (30 balls) | 2 € |
Club Amenities
Clubhouse
Locker rooms
Club accepts credit cards
Bar
Restaurant
Clubrestaurant Golfclub Bludenz-Braz
Phone: +43 (0) 5552 335 03-14, Fax: +43 (0) 5552 335 03-3
gcbraz@golf.at
Credit cards accepted.
Pro Shop
Pro Shop Golfclub Bludenz-Braz
Phone: +43 (0) 5552 335 03, Fax: +43 (0) 5552 335 03-3
gcbraz@golf.at
Credit cards accepted.
Rentals
Clubs for hire
Trolley for hire
Electro-trolley for hire
Electro-cart for hire
Caddy on request
General Information
Founded: 1996
Membership: Available
Personnel
Title
Name
President

Manfred Tschol

+43 (0) 5552 335 03

E-mail
Managing Director

Christoph Lorünser

+43 (0) 5552 28103

E-mail
Club Manager

Christoph Lorünser

+43 (0) 5552 28103

E-mail
Secretary

Silvia Mangeng

+43 (0) 5552 335 03

E-mail
Secretary

Christine Stürz

+43 (0) 5552 335 03

E-mail
Secretary

Hemma Berger

+43 (0) 5552 335 03

E-mail
Pro-Shop Manager

Golfclub GmbH

+43 (0) 5552 335 03

E-mail
Head Pro

Roger Knight

+43 (0) 5552 335 03

E-mail
Head Greenkeeper

Daniel Burtscher

+43 (0) 5552 335 03

E-mail
Most Recent Reviews Automatic translation
Original version
Members!?!
3.0 of 5 starsReviewed July 7, 2018
After we first played here in transit in 2016, we play here for the second time. The women did not want to make the effort and went straight to the finish.

At that time we had a great day in every way, today he was very confused.

It is a place of alpine character, given by the narrow valley - the high mountains - and the available terrain, as well as the vegetation.

A proper basic condition is necessary.

Holes with many inclines and slopes, up and down and rather flat passages change cheerfully. The beginning is exhausting, it goes up in stages until you are on the Green 10 at the highest point. Afterwards - from tea 11 - it goes downhill and it gets easier.

The course requires good placing of the tea to have a good position for the shot into the green. On average, the holes are not very long, but are long by uphill layers.

Many bunkers are not necessary to defend the greens. they are partly exposed and have a small depth, thus providing for their defense and demanding accuracy. Better to stay too short than too long, then threatens the spoiling.

It is a decent place that is maintained as well.

How many stars will get the top spots in the country? Three stars are good and enough, that's all!

On the board a member was registered. At tea 1, he made without further ado by the two-in-front a Mitlgied threesome. We two follow, behind us a member four. Actually, it would have been logical that we play before the threesome, especially since star times were free. The game flow became very tough for us.
It would also have decency and compliments..., of course, the place belongs to the members.

On tee 11 - the hammer hole 337 meters downhill - we waited to have enough distance between the players ahead. The Englishman with the Diver, his hands propped up on it - the ball on the tee - I with the wood 3. The foursome wanted to play around with the remark that they would always have to wait. We also have to wait and that's not because of our playful inability, I replied. Murmuring of decency, etiquette and rules, they finally chattered.

The Englishman thumped his ball with a slight fade towards Green, over the tall trees on the right. I left it over. He plays his birdie after a chip, I mean par.

On the 13th we definitely get up. The advance threesome complained about our game from the 11th The Englishman gave polite but determined lessons. Although there were no players in front of them we played until the end.

Members and guests, this is conflicting in many places in this country, especially on those with a short history. Unfortunately, we have experienced this several times already.
But we have to state here that this has already happened in other countries - but never in such a frequency.
Translated by Google. Automatic translation
Original version
Great place / staff and members: No Thanks!
4.0 of 5 starsReviewed June 14, 2017
Have played the place on Whitsun 2017. Place is very nice. The holes have very interesting layouts and the greens were in a very good condition.

If possible, a cart (quite a goat place)

The views on the square in fine weather are breathtaking and the food and drink in the restaurant were very good.

Now comes the big but. On the tea 1 was a starter / marshall. So far so good. When explaining the rules, he could not express himself clearly (no good German / Austrian). So far actually no problem. When he came with the etiquette, it hurt me the language. The second time we saw the Marshal when he drove a lady before us to the tee-off 9 (We were already on the tea box and had to wait about 10 min wait and 2 more flights were then still there.) His justification: we would be too slow (always had to wait for the front flight because of the tee-off)

Such a behavior at the tee-off in combination with the action at the 9th hole (we would have let the flight after us gladly while we were in the great Halfwayhouse) is not acceptable. Either one engages a Marshal who does his job right or none at all.

We had another negative experience with the exceptionally arrogant and unfriendly members. As we approached the Halfway House, a three-fligth of members began to curs over us and insult us. This although the possibility existed to ask us whether we let you play through (thinking before the complaining would have helped). At the 19th hole, it went on so that the members have blasphemed about us paying guests so we have heard it. This unfortunately does not show much decency and respect and has never happened to me in this form.

All in all it can be said that the place is very interesting and has extremely beautiful prospects. Had the negative experiences with Marshall and members been not, this place would be one of the more beautiful for me. So, however, remains a very fader Beigeschmak.
Translated by Google. Automatic translation
Original version
Pure disappointment
2.0 of 5 starsReviewed September 12, 2016
Because of the posts here, our group had so been looking forward to this place. We had an incredibly cheesy Schönwettertag before us, the hotel, breakfast, etc. was hitherto all cream. Because of the full parking lot us was also quickly realized that the weekend patience will be in demand.

But already after a few tracks said patience was put to the test. We had hoped to train 5 on a Marshall service, which allows us to play through or can speed things up, unfortunately in vain. Even if one of known dimensions increases more pure - we have taken note that here on etiquette absolutely no value is placed and we ended up here at the end of the world spiritually. Since no Brake helps after 9 and after 5 hours no more trappings!
Translated by Google.