Belle Mare Plage Golf
18/18 Hole Resort
Belle Mare Plage Golf
Poste de Flacq, Mauritius
Phone: +230 402 2735, Fax: +230 402 2757
18-Hole The Legend Course
18-Hole The Links Course
Driving Range
on request.
Season: Year round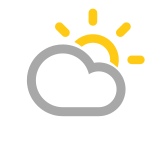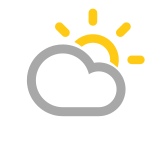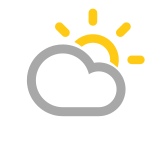 5-day forecast
Golf Packages
with Belle Mare Plage Golf
Mauritius
7 Nights HB and 5 green fees
Mauritius
7 Nights B&B and 5 green fees
The Constance Belle Mare Plage is situated on the Eatern coast of Mauritius, on one of the nicest beaches the island has to offer. It is the perfect destination for golfers: Its two 18-hole championship golf courses are set in the middle of a private nature park that spreads over 140 hectares. As the first of this type, "The Legend" was designed by the South African master Hugh Baiocchi and offers at some spots a beautiful view on the lagoon. Each of the 18 holes has a very particular character, dream-like fairways leading into forests and onto velvety greens. The second golf course of the Belle Mare Plage "The Resort" was designed by Rodney Wright and Peter Allis and opened in 2002. The great success of "The Legend" had made a second course necessary, and by now, "The Resort" is just as popular. Furthermore, the club offers a practicing fairway and a breathtaking view on the island and the Indian Ocean.
18-Hole The Links Course
Length: 5942 m, Par: 71
Both Courses
Visitors - on request.
General Information
Founded: 1994
Most Recent Reviews Automatic translation
Original version
Always happy
5.0 of 5 starsReviewed January 14, 2020
It rained a lot in the first week, then the legend in particular is very "wet" and then extremely difficult to play.
Thank god the places dried up quickly (great heat in January), then the balls roll again!!
Legendally flat, lots of water and tricky at par 72, the left more hilly, a little shorter at par 71, but also not easy to play.
Both places can also be covered on foot, but this time of year is extremely sweaty in this heat and humidity!

Fairways and greens impeccable, space well maintained, exciting layout.
Otherwise I refer to my comments from previous years.
Translated by Google. Automatic translation
Original version
Nice - but cheap only for hotel guests
5.0 of 5 starsReviewed May 20, 2019
Have played both quite demanding places in the last few days several times. As a hotel guest is now with converted 15 € for each 18 lanes still cheap, otherwise like the other places in Mauritius relatively high priced. Both courses are absolutely worth playing - with some refinements such as water hazards and sometimes difficult to see 'fairways' and 'greens'. On the LEFT I would prefer the LEGEND, because overall even more spectacular and created with some height differences; especially the second 10 lanes are quite attractive and not commonplace. In any case, you should take enough balls and book in any case an e-cart or a (cheaper) caddy, which not only give valuable hints, but also can carry the equipment (otherwise very sweaty endeavor).
The staff in both places is friendly and accommodating. The care condition in May 2019 was impeccable; Clubhouses, restaurants and other infrastructure are nicely laid out and with adequate offer. Both places are heavily frequented so 'Tee Times' have to be booked.
Conclusion: unadulterated golfing pleasure in a tropical atmosphere, LEGEND 4.5 stars / LEFT 5 stars
Translated by Google. Automatic translation
Original version
Links Course excellent, Legend Course OK
4.0 of 5 starsReviewed August 17, 2018
In both places the service is excellent and the staff very friendly. The Links Course presented itself in top condition in August 2018, both in terms of the fairways and the greens. There is absolutely nothing to criticize and the green fee of 6,000 rupees (= 155 euros) is "well spent".
Somewhat different is the Legend Course, which has a very exciting and sophisticated design, the care condition - especially in terms of greens - but not the price of 6,000 rupees (= 155 €) corresponds (August 2018). Since I already saw and played this course in another - perfect - condition years ago, the overall recommendation is: Belle Mare Plage is always worth a trip with these two courses!
Translated by Google.