5 stars
Long Beach, A Sun Resort
Belle Mare, Mauritius
7 nighs & 5 green fees + 200€ Special Discount
7 nights accommodation in a Junior Suite with daily halfboard.
5 green fees per person on the Ile aux Cerfs golf course including free land / boat transfer to Pointe Maurice Jetty or Anahita Golf Club incl golf shuttle.
In the period 01.11.19-30.04.20 the use of a buggy is mandatory and liable to pay. Payment is made locally.
Dates available:
| Date | In double occupancy | In single occupancy |
| --- | --- | --- |
| 6.1. - 28.4.2020 | from € 1269,- | from € 2277,- |
| 29.4. - 30.9.2020 | from € 888,- | from € 1538,- |
| 1.10. - 31.10.2020 | from € 1521,- | from € 2781,- |
Prices per person. Other dates on request.
SPECIAL DISCOUNT: If you book by January 31st 2020, you will receive a € 200 discount on your invoice amount! Offer only valid for the travel period Dec 15th 2019- June 30th 2020, minimum stay 7 nights. Valid once per booking. OFFER IS LIMITED AT 12 RESERVATIONS, FIRST COME FIRST SERVE.
Ile aux Cerfs Golf Club will undergo its annual maintenance as from the 24th to the 27th of August 2020, inclusive. During this period, the island Golf Course will be closed.
The Golf Course will reopen on the 28th August 2020 and the Golf conditions will improve gradually until it resumes its normal standards.
The following early booking discounts are already included:
40% discount on lodging when booked until 31.1.2020 for the period 6.1. - 28.4.2020
50% discount on lodging when booked until 31.1.2020 for the period 29.4. - 30.9.2020
40% discount on lodging when booked 180 days before arrival for the period 1.10. - 31.10.2020
This package can also be booked with a better (higher) room category:
from €888,- per person in double occupancy
Long Beach Resort, Mauritius faces an extensive seafront along the famous Belle Mare beach on the untouched eastern coast. It challenges status quo with its bold island chic and vibrant offer and calls out to high-spirited families seeking energetic times.
The extensive choice of facilities and activities, strewn across the property, allows a real sense of exploration, taps into the passion for the now. Between playful corners, sporty spots, the amusing challenge of a climbing wall, 3 pools - including a heated 1500 square metre main pool… Possibilities to unwind and re-energise are exciting.
Kids and teens, only waiting to get into the action, enjoy a full-fledged programme designed to keep the pace with their vivacity. Meanwhile, adults can engage in their own activities, retreat to quiet spaces or indulge in lavish nature and sea-inspired spa treats.
The social scene is stimulating and culinary fare is delectably eclectic. Five restaurants offer the best of Italian, Japanese, Chinese, Mauritian and Cosmopolitan cuisines, with an accent on fusion twists and live cooking. Radiating with shared happiness, guests leave Long Beach positively filled with energy.

Nearest Airport
Mauritius (MRU) - 61 km, 1 hour 5 mins
100% verified reviews from Albrecht Golf Travel clients
Automatic translation
Original version
Golf vacation at its finest
Reviewed December 4, 2019
The junior suites at the Longbeach Resort offer 5 * standard in every detail. What at first glance unsatisfactory price / performance ratio, including drinks, is to be considered, that in the resort a very elaborate program is offered including WiFi to the beach, daily live music, 5 restaurants, very good local cuisine, excellent selection of fruit and Vegetables etc. Very well maintained outdoor facilities. Wellness area we did not visit. Golf courses Ile de Cerfs & Anahita are among the most beautiful, on which we have played worldwide, each one of a kind with a unique ambience. Ile de Cerfs is a bit ball intensive the first time. Care at the airport when changing money. Count!!
Translated by Google.
Automatic translation
Original version
Relaxing holiday
Reviewed November 19, 2019
Overall, we were very pleased with the stay in Long Beach. The complex is spacious and well maintained. The staff are very polite and accommodating. The only small downside is the training of the service staff. At a 5 star hotel the training would have to be more professional, but the friendliness made up for it. We can recommend the hotel unreservedly!
Translated by Google.
Automatic translation
Original version
Definitely bookable for golfers! Price / performance ratio fits.
Reviewed February 18, 2019
Everything was perfect. Just for your information: the transfers worked out wonderfully, except for the last day. The concierge in the hotel had forgotten our reservation and we had to wait an hour and drive later. Was but on the golf course no problem, as not many flights were traveling. Can happen! He apologized and the hotel took over the Euro 20 x 2 green fee share. Was very correct. Just for your information: The transfer time from Longbeach to Iles aux Cerfs Club takes 20 minutes and Anahita 30 minutes. In your documents, the transfer time is advertised with 30 minutes each. We will be happy to contact you again. mfg B. Federspiel
Translated by Google.
Sunday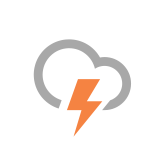 30°C
Monday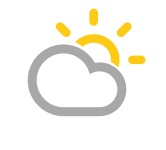 30°C
Tuesday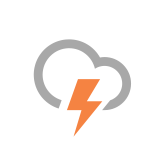 30°C