5 stars
Deluxe
Hotel Cala di Volpe, a Luxury Collection Hotel, Costa Smeralda
Porto Cervo, Italy
7 nights & daily greenfee
Dates available:
| Date | In double occupancy | In single occupancy |
| --- | --- | --- |
| 14.5. - 20.5.2021 | from € 1411,- | from € 2822,- |
| 21.5. - 10.6.2021 | from € 1646,- | from € 3293,- |
| 11.6. - 17.6.2021 | from € 2520,- | from € 5040,- |
| 18.6. - 24.6.2021 | from € 3461,- | from € 6922,- |
| 6.9. - 11.9.2021 | from € 2822,- | from € 5645,- |
| 12.9. - 18.9.2021 | from € 1714,- | from € 3427,- |
| 19.9. - 3.10.2021 | from € 1411,- | from € 2822,- |
Prices per person. Other dates on request.
This package can also be booked with a better (higher) room category:
from €1411,- per person in double occupancy
Overlooking one of the most beautiful bays of the Costa Smeralda, the Hotel Cala di Volpe was built to resemble an ancient fishing village, with porches, granite flooring, arches and stairs. A wooden bridge plunges into the crystalline waters of the sea while the beach is surrounded by juniper and myrtle bushes: typical Sardinian rocks span the bay, helping to create the unique atmosphere for one of the most beautiful landscapes in the Mediterranean.
The initial project of the hotel was created and developed in 1963 by Jacques Couëlle, who liked to define himself not as an architect, but rather as "a sculptor of houses".
Jacques Couëlle's son, Savin, followed his father's extraordinary footsteps, continuing the unmistakable family legacy. In 2001 and 2008, Savin oversaw the renovations of the Hotel Cala di Volpe, employing only Sardinian master craftsmen to bring his complex technical ideas to life, while retaining the original spirit and beauty of his father's artistry.
The very last renovation has been executed in 2019 by architects Claire Betaille and Bruno Moinard of 4BI & Associés, who took inspiration from the precious heritage left by Jacques and Savin Couëlle, elevating hotel guests' experience starting from the sense of arrival, thanks to a fully refurbished lobby and lounge, and new luxury rooms and suites. The renovation brought a new light into the spaces, combining state-of-art technology and custom-made pieces of design created by skill local artisans.
Today Cala di Volpe features 101 rooms and 20 suites, ranging from Heritage and Contemporary rooms in different categories up to the terrific three bedroom Harrods Suite with its own plunge pool on the top floor of the hotel building.
The hotel's enduring energy prevails through its variety of epicurean experiences, inspired by a vibrant gastronomic creativity. Sample the freshest local fish and meat at the iconic pool-side Barbecue Restaurant, which encourages long, lingering lunches. When evening falls, fashion heats up and guests step out in their finery to enjoy cocktails on the terrace of the recently renovaed Atrium Bar, facing the shimmering bay, or dine shoulder-to-shoulder on refined cuisine at Cala di Volpe Restaurant. For an exotic indulgence, Chef Nobuyuki Matsuhisa, with 'Matsuhisa at Cala di Volpe' restaurant, completes the selection, featuring Japanese cuisine Nobu style in a completely renewed location, the iconic Bar Pontile, overlooking the charming pier and the yachts berthed in the most glamorous bay of the Mediterranean. Framed by the natural beauty of Costa Smeralda and the evocative architecture of Jacques Couelle, every dining option at Hotel Cala di Volpe is as mesmerizing as it is delicious!
Hotel Cala di Volpe is a haven of beauty and relaxation, and the ideal spot for those who want to take care of their well-being while enjoying a vacation in one of the most iconic hotels of the Mediterranean. Energetic personal training sessions at the Technogym Gym can be associated to a wide range of treatments and rituals at the Shiseido Spa Cala di Volpe.
Like a sparkling blue topaz settled between the lush gardens and the shore, the olympic-sized Saltwater Pool faces sweeping view of the Mediterranean sea. Fully equipped with comfortable sunbeds and stylish umbrellas, it also feature two smaller pools suitable for kids. One of the largest saltwater pools in Europe, its crystal-clear depth are heated naturally by the brilliant Sardinian sun.
Just 5-minute scenic boat ride from the hotel's private marina, guests can enjoy the legendary white sands and crystal-clear waters of our exclusive private beach. Fully equipped with comfortable sunbeds and umbrellas, the beach is haven of peace and relaxation.

Nearest Airport
Olbia (OLB) - 27 km, 33 mins
Wednesday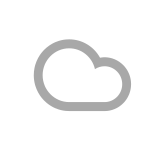 18°C
Thursday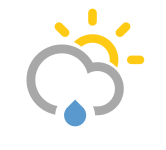 17°C
Friday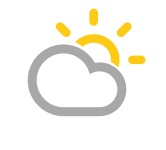 17°C
Hotel Cala di Volpe, a Luxury Collection Hotel, Costa Smeralda
Costa Smeralda, I-07020 Porto Cervo, Italy