5 stars
Domaine de Murtoli
Sartène, Corse, France
7 nights & 3 greenfees
7 nights in the "Nepita" house self-catering
3 x Greenfee Murtoli Golf Links
daily housekeeping service,
daily pastries delivery,
coffee machine and capsules at disposal,
shopping delivery service upon request
free internet access in the restaurants, the reception and in all houses
Dates available: 1.10. - 31.10.2019
Other dates on request.
from €2705,- per person in double occupancy (€ 4420,- in single occupancy)
Located on a natural site of unspoiled beauty, along a protected granite coast with spectacular colors fading from beige to pink, the Domaine de Murtoli invested a collection of ancient dry stone constructions erected by the islanders since the seventeenth century. These mansions, mills or sheepholds scattered among the hills, maquis and shoreline, have been patiently restored in the rules of art and respect for original materials: terracotta tiles, heavy wooden doors of solid oak, copper taps, sinks carved in stone and antique furniture... Every detail found has been rebuilt exactly the same with passion by local artisans, so as to create an environment for refuge, providing this feeling of protection and security typical of the ancestral homes. Immersed in this atmosphere, the guest is invited to live during his stay an experience like no other.
Between these walls that make one with nature, luxury becomes the opportunity to taste the Ḁavor of present time and share the happiness of being together, away from the bustle of the outside world. The area proposes about twenty houses: gems placed at the mercy of the landscape. Each offers a fresh water swimming pool carved directly into the rock and overflowing into a panorama always different with its own dominant color: blue for the houses located beside sea, green for the country side houses and the entire Corsican palette for the houses situated on the valley side. Last, each house has its own advantages and privileges to be shared: on the sea side, a private cove for early morning dives in the turquoise water; on the country and valley side, the privilege of secret places hidden in the bush to smell its fragrances. At every moment, one is free to venture onto dirt roads, to take the path down to the beach, connected with untouched nature.

Nearest Airport
Figari Sud Corse (FSC) - 25 km, 28 mins
Sunday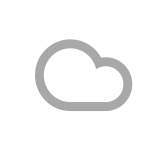 10°C
Monday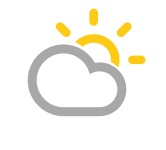 10°C
Tuesday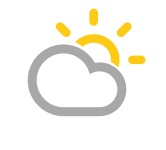 10°C