5 stars
Domaine de Manville
Les Baux de Provence, France
7 Nights & 5 Greenfees
7 nights accomodation in a Classic room with daily breakfast.
5 rounds of golf at Golf Club Domain de Manville.
Access to the Spa (sauna, hammam, jacuzzi, pool) and fitness center.
Free WiFi.
Dates available: 2.10. - 11.11.2020
City tax 2, 75 € per person / night will be charged directly at the hotel.
Other dates on request.
This package can also be booked with a better (higher) room category:
from €1452,- per person in double occupancy (€ 2419,- in single occupancy)
Located in the Baux de Provence, close to the Luberon, Domaine de Manville was once devoted to agriculture, with sheep hearding and traditional outbuildings defining its existence. And today still, Manville's heart beats to the drum of daily country life, attentive to the ripening tomatoes, the grape harvest and the olive gathering, working with and harvesting through the seasons !
The architectural conversion of this estate accomplished by Mireille Pellen, heritage architect, in collaboration with landscapists from PEP's (for outdoor settings) and Annie Zeau (for interior decorating) permitted the restoration and extension of the group of buildings allowing 5-star luxury hotel accommodations in a remarkable site overflowing with history, in the very heart of Provence.
The only 5-star hotel on a golf course, like a country palace where luxury is expressed in the Provencal lifestyle, the linen sheets, sunrise over the drystone architecture, wildflowers overflowing lovely vases, the fragrance of fresh baked bread, creamy butter and golden honey, the true taste of fresh products raised on the estate. Oils for the bath, the inviting heated swimming pool, morning massages…
For a charming stay in Provence, let yourself be enticed by the relaxing atmosphere of this one of a kind luxury hotel...
At Domaine de Manville, food is a feeling, sitting down to a meal means indulging your own particular desires. A candlelit dinner, outstanding seasonal products perfectly prepared, served on flawless white linens in our gourmet restaurant… Lunch at the Golf Bistro, authentic dishes savored among friends, Provencal classics, the daily "green" specials… A deliciously sweet temptation tea time in the Glass House, or a picnic basket all ready to go exploring … your eyes drinking in the sights, your feet crushing thyme and rosemary as you walk …!
Treat yourself to a moment of relaxation in the luxury spa of our hotel in Baux de Provence. Like a winter garden in the country bathed in sunlight, an immense spa devoted to pleasure and well-being in a peaceful, intimate atmosphere.
Your own little paradise on earth, with woven linens, soft light, hammam and skin care, enchanting massages, whispered conversations and relaxation, the sensorial pool and sauna, essential oils and total letting go.
Longed-for moments in this elegant cocoon; linger after your spa time for a sweet treat, green tea or citronade under the atrium windows or on the sun terrace, for a spa and wellness holiday…
Throughout four years Domaine de Manville slowly and surely took shape and the golf course itself came into being as well, ceaselessly reworked and refined. Literally embedded in the rocky setting of Les Baux, the 18 hole golf course does not seek to be an English green or an oasis. It is part of the landscape, eco-responsible and respectful of the natural resources. Plantings emphasize local species and the atmosphere is fragrant with pine, oak and olive trees. Provence and the Mediterranean influences accompany the changing seasons and color the fairways.
During a getaway in the South of France, enjoy the exceptional setting of this very special 18 hole golf course.

Nearest Airports
Avignon (AVN) - 30 km, 36 mins
Nimes (FNI) - 45 km, 39 mins
Marseille (MRS) - 71 km, 58 mins
100% verified reviews from Albrecht Golf Travel clients
Good
Reviewed May 16, 2018
There are no comments available for this review
Excellent
Reviewed May 1, 2017
There are no comments available for this review
Saturday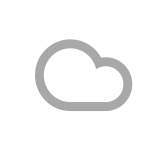 12°C
Sunday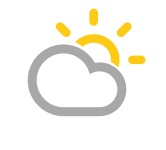 11°C
Monday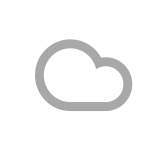 11°C
Domaine de Manville
Domaine de Manville, F-13520 Les Baux de Provence, France