5 stars
Aphrodite Hills Resort Hotel
Paphos, Cyprus
COVID-19 Update on Aphrodite Hills Resort Hotel:
7 nights & 4 Greenfees
Dates available:
| Date | In double occupancy | In single occupancy |
| --- | --- | --- |
| 4.3. - 31.3.2021 | from € 925,- | from € 1188,- |
| 1.4. - 30.4.2021 | from € 1013,- | from € 1301,- |
| 1.5. - 14.5.2021 | from € 1048,- | from € 1406,- |
| 15.5. - 31.5.2021 | from € 1135,- | from € 1616,- |
| 1.6. - 7.7.2021 | from € 1114,- | from € 1595,- |
| 8.7. - 14.9.2021 | from € 1201,- | from € 1718,- |
| 15.9. - 30.9.2021 | from € 1223,- | from € 1739,- |
| 1.10. - 15.10.2021 | from € 1135,- | from € 1616,- |
| 16.10. - 31.10.2021 | from € 1048,- | from € 1406,- |
Prices per person. Other dates on request.
The Cyprus Open will take place from October 29th – November 1st followed by the Cyprus Classic from November 5th-8th. Both events will be played at Aphrodite Hills Resort and on PGA National Cyprus Golf Course
Please note:
The hotel is closed until 3.3.2021.
The golf club Minthis is closed until 28.2.2021.
from €925,- per person in double occupancy
The luxurious, five star Aphrodite Hills Hotel is uniquely and scenically located on a plateau overlooking the legendary birthplace of Aphrodite amidst the glittering blue Mediterranean Sea, the hotel fabulously combines the classic with the contemporary. Ideal for both couples and families alike, Aphrodite Hills Hotel is the perfect getaway for those wanting to just relax as well as sports enthusiasts looking to improve their swing or backhand. Contemporary, elegant and set in an area steeped with Cypriot culture, mythology and tradition, the hotel is a lifestyle haven for devotees of luxury and comfort and the first Resort hotel of its kind in Cyprus.
The 290 rooms and suites are well appointed and unify luxury and comfort with their traditionally friendly cypriotic décor combined with minimalistic, modern design on the highest level. Orange, red and gold, the colours of the sun are dominating and all rooms provide balcony or terrace, offering unobstructive views to the sea, the pool area or the 18 hole Championship golf course.
Aphrodite Hills Resort offers many different restaurants and bars with its luxury location in Paphos. In terms of fine dining in Cyprus, the establishments within the lush surroundings of Aphrodite Hills are among some of the finest. All of the restaurants and bars on site are located within the five-star Aphrodite Hills Resort, the Golf Clubhouse and the Village Square; Aphrodite Hills' social hub. Each restaurant and bar within Aphrodite Hills is gifted with a unique and naturally beautiful setting. Whether enjoying an intimate formal dinner or a casual drink with friends, there is an atmosphere present here like no other; where luxury service and fine cuisine from across the globe combine for a culinary experience to remember.
The Aphrodite Hills Spa is located on an elevated part of the Resort above the Mediterranean Sea, with truly spectacular views from the outdoor pool and even the sauna. State-of-the-art facilities and an expert team of therapists await residents, guests and local visitors for the height of relaxation and pampering of the mind, body and soul. A great way to start off a tranquil day exploring Aphrodite Hills, The Retreat Spa is the perfect place to try a Greco-Roman detoxifying session. And why not round it out by a nutritional smoothie, healthy tonic or herbal tea from the Spa Restaurant and Juice Bar whilst absorbing the relaxing surroundings of the Spa's sun deck or fragranced gardens.
Aphrodite Hills Golf Resort is home to a magnificent 18-hole championship golf course, dedicated 3-hole Golf Academy and magnificent Clubhouse, designed for golfers of all standards and ages.
Spreading out over 6,299 metres and overlooking the site where Aphrodite, the goddess of love, is said to have emerged from the sea, our golf course is truly a unique location in which to test your skills with friends.
The award-winning golf course was officially opened in 2002 and was designed by the acclaimed architect, Cabell Robinson. Robinson has designed Aphrodite Hills to be the perfect mix of challenging pot bunkers, manicured fairways of lush Bermuda grass and generous tiered greens.
Visually spectacular, the course expands through indigenous olive and carob trees and is built on two plateaux, separated by a dramatic ravine with outstanding views over the Mediterranean. And the staggering 130 metre gorge dividing tees at the 7th hole is an enticing challenge for all lovers of this beautiful game.

Nearest Airport
Paphos (PFO) - 16 km, 19 mins
100% verified reviews from Albrecht Golf Travel clients
Wonderful
Reviewed November 13, 2019
There are no comments available for this review
4x4 test approved
Reviewed January 1, 2019
Golf courses were OK, though very wet for the season. We could only drive with the buggies on the paths. Sometimes you hit the ball standing in several centimeters of water. Hotel personal was friendly but food was awful. Due to low season the choices of places to eat were few and quality of food was that of a 3 star place and not 5 star.
Good
Reviewed January 10, 2017
There are nice golf courses around. Unfortunately the weather was very wet. A lot of wind, storm and rain and very cold. Not a good destination to be at the end of December beginning of January.

The Hotel Aphrodite is ok. Unfortunately the Spa-Area is in another building and not the best.
Wednesday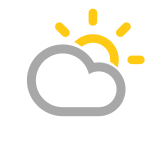 22°C
Thursday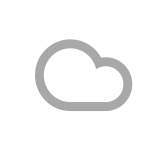 21°C
Friday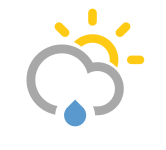 21°C