5 stars
Annabelle
Paphos, Cyprus
Looking out over stunning tropical water gardens on the gentle curve of the Pafos, Cyprus coastline, Annabelle Hotel is a perfect place for your Cyprus holiday. This is an exquisite of unforgettable luxury and elegant charm. Overlooking the picturesque fishing harbour and ancient fort of Pafos, Cyprus, this exclusive Cyprus hotel has been designed with great care and attention to detail. Each of the rooms and suites has a private terrace or balcony, many with sea views, and garden suites provide an option for those seeking total privacy. An Idyllic location for a truly memorable Cyprus holiday.
Annabelle Hotel has built up a superb reputation based on word of mouth recommendation. This family run Cyprus hotel finds guests returning year after year to experience the glorious seclusion, attentive service and highly acclaimed cuisine.
A Cyprus holiday is all about living life at the pace you choose. In Pafos, Cyprus, the place to choose is Annabelle Hotel, where life can be as leisurely as a gentle swim in one of the pools or as active as a game of tennis. It can be as calming as an aromatherapy massage in the Andromeda health and beauty centre or as exhilarating as a scuba-dive. And in between times, your Cyprus holiday can simply be as delicious as the food served in one of the four excellent restaurants at this luxurious five star Cyprus hotel.
You'll experience true luxury and perfect relaxation at Annabelle Hotel in Pafos, Cyprus.

Nearest Airport
Paphos (PFO) - 14 km, 23 mins
100% verified reviews from Albrecht Golf Travel clients
Automatic translation
Original version
Successful golf vacation in February
Reviewed March 25, 2019
A completely successful golf vacation in a beautiful hotel!
Very friendly and hard-working staff. Good live music every night.
Senior audience, mainly British pensioners at the season.

We always ate breakfast in the small restaurant on the beach promenade, which was nice and a little quieter. The main restaurant with buffet is full of noise pretty crowded.

The spring was unusually wet, so the condition of the places sometimes not so great. Best Place: Aphrodite Hills
Translated by Google.
Automatic translation
Original version
Once Cyprus, never again Cyprus
Reviewed March 4, 2019
Hotel Annabelle in general ok food but absolutely not 5 stars. Simple buffet, many repetitions. Food in 3 shifts, since buffet so small. Quality of the food but good.
It feels like being in a sanatorium. Practically only old English, partly physically battered. Mostly long-term tourists. Nobody speaks German. Not recommended for golfers.
Golf Courses: Only Aphrodite Hills and Elea recommended. Mintis in very bad shape. Secret Valley is hard to play (tight and always a lot of wind) greens quite bad.
Translated by Google.
Automatic translation
Original version
What n discover new
Reviewed February 27, 2019
Hotel partially renovated, doors still to change.
Food plentiful, a bit mildly spiced.
We had a good stay, even though we first thought we were in a British retirement home.
Translated by Google.
Tuesday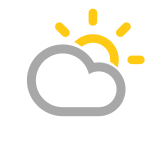 34°C
Wednesday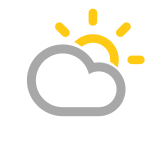 35°C
Thursday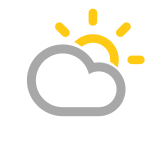 35°C