Golfclub Rheinstetten
9 Hole
Golfclub Rheinstetten
Messering 20, D-76287 Rheinstetten, Germany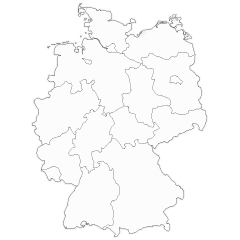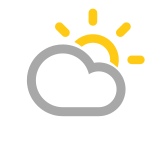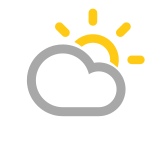 5-day forecast
9-Hole Course
Opened in 2017
Terrain: Flat
Length: 1414 m, Par: 27
9-Hole Course
Visitors are welcome every day.
Advance booking is essential.
Membership of a golf club is not necessary. A valid handicap certificate or card is required.
Handicap limit: 54
9-Hole Course
Green Fee
Mon - Fri
Sat, Sun, Holidays
9 Holes
Regular

20 €

25 €

18 Holes
Juniors

10 €

10 €
Driving Range
| | Monday - Sunday |
| --- | --- |
| Rangefee | 2.5 € |
| Bucket (30 balls) | 2.5 € |
Most Recent Reviews Automatic translation
Original version
Has blossomed
4.0 of 5 starsReviewed June 11, 2020
Update to the 2018 ratings: The system has improved overall. This applies to the practice facilities, the fairways and especially the greens, which are in very good condition (as of the end of May 2020)
Translated by Google. Automatic translation
Original version
Nice family club
3.0 of 5 starsReviewed October 16, 2018
... when entering the facility does not immediately strike the elite.
Green fee paid in the secretariat, shortly on the driving range for warming. Put the putter out of the bag and put it on the green.
Well, and here came the first surprise.
The greens were slow, very slow. But maybe it looks different on the course.
The individual tracks have something. From just over 100 meters par 3 to just under 200m.
Only for me here the question. How to make a good score when putting is a matter of luck. As on the putting green, the greens were very slow. In addition, the mower was probably set wrong and it came to small "hills".

Conclusion:
Family atmosphere, good opportunity to spontaneously play some holes.
In my eyes (hdc19) suitable for beginners, for those who want to play on score are the greens of the killer.
The foundation is there that with good care of the place has something.
Translated by Google. Automatic translation
Original version
Ideal 9 hole (practice) course
5.0 of 5 starsReviewed September 27, 2018
Finally, a place where you can play a quick round of golf at fair prices. Without starting time and queuing I have to play this place again and again. Compared to many other places, the staff kept the place neatly playable even over the drying summer months. And because of greens and fairways. Probably the commentator has not reached the greens! Well, they are not very big, the greens. Also, there are faster greens (but also slower!). Nevertheless, they are continuously maintained and at least for me it is no coincidence to hit the hole. One should not underestimate the greens, because they are all slightly undulating. And, of course, you should reach them ;-)
Sure, here you have only begun to build the infrastructure. But I know some golf courses in the area where I do not use water, medium, with gas. 2 Saftschorlen, Coke, Spezi, alcohol-free and alcoholic beer and piccolo sparkling wine, everything cooled, and coffee (€ 1.50!) Get.
And even if, for example, I do not have a shower or changing room option (nor, as far as I know, should this be built), one should not immediately set PGA-Tour standards to this newly created gem. And if you criticize, then please be fair and athletic!
I wish the dedicated team that they continue on their way and I can look forward to further progress in development next time!
Translated by Google.