Golfclub Altrhein e.V.
9 Hole
Golfclub Altrhein e.V.
Im Teilergrund 1, D-76437 Rastatt-Plittersdorf, Germany
Phone: +49 7222 154209, Fax: +49 7222 154208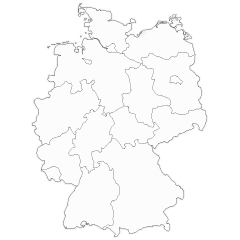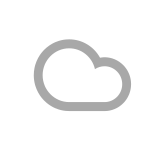 5-day forecast
A demanding 9-hole course embedded in a nature preserve. The well cared for par 3, 4 and 5 courses make the small but mighty course a real challenge for all golfers. Roughs and plantings alongside of the fairways as well as biotopes and water hazards call for precise drives and make the game a varied experience.
9-Hole Altrhein Course
Opened in 1993. Style: Parkland.
Terrain: Flat with water hazards
Technical difficulty: Moderate
Scorecard
| Tee | Par | CR | Slope | Length |
| --- | --- | --- | --- | --- |
| Yellow (Men) | 62 | 61.5 | 121 | 3738 m |
| Red (Women) | 62 | 62.4 | 110 | 3376 m |
Practice Facilities
Driving Range (12 covered tees)
Putting Green
Pitching Green
Chipping Green
Practice bunker
9-Hole Altrhein Course
Visitors are welcome every day.
A valid handicap certificate from player's home club is required.
Handicap limit: 54
VcG-Players are admitted.
Etiquette
Softspikes required.
No dogs allowed.
GPS devices approved.
9-Hole Altrhein Course
| Green Fee | Mon - Fri | Sat, Sun, Holidays |
| --- | --- | --- |
| Day ticket | 30 € | 40 € |
Juniors under 17 receive a 50% discount.
Driving Range
| | Monday - Sunday |
| --- | --- |
| Rangefee | 5 € |
| Bucket | 2 € |
Club Amenities
Clubhouse
Locker rooms
Children's playground
Pro Shop
Rentals
Clubs for hire
Trolley for hire
Most Recent Reviews Automatic translation
Original version
Idyllic 9 hole course without tee times with nice restaurant
4.0 of 5 starsReviewed July 23, 2018
An insider tip for players, in the middle of the Rhine meadows, right next to a lake with a campsite. The course is close to nature and radiates with its tranquility. Something for golfers who like it quiet and not so spacious as the paths to the holes are short. If you want, you can easily play 9 holes, 18 holes or 27 holes. Especially for Saturdays a good tip, as rarely overcrowded. The place is due to his good youth work especially family friendly, but also for beginners and for better players interesting. He is not easy to play and requires precession in the tees and approaches. This starts right at hole 1. The holes 5 and 6 with water obstacle can inspire every golfer.
The restaurant offers home-style simple dishes at very moderate prices. Mostly it is sociable on the terrace and everyone is welcome there.

A place like a vacation
Translated by Google. Automatic translation
Original version
Very nice place
4.0 of 5 starsReviewed July 17, 2015
May seem a little short there for some, but it is nice, clean and not easy to play. It is intended to satisfy balls have :)

Friendly team, nice clubhouse.
Translated by Google.
Response from Jürgen Volz, Vice President of Golfclub Altrhein e.V.
July 21, 2015
Automatic translation
Original version
Thank you for the kind review. We look forward to more visits from you.
Translated by Google. Automatic translation
Original version
Never ever!!!
1.0 of 5 starsReviewed October 26, 2014
Hello,

Today, for the first and certainly the last time played the GC Altrhein...
Maybe just my background: HPC 12, had in my previous time as a golfer (10 years) certainly need 50 different golf courses played at home and abroad, the day today was the biggest disappointment I've ever experienced.
Starting with the rotten Range balls and a total length of approximately 120m to the non-existent fairways that are more reminiscent of a plowed field. Of course we should expect this time of year no optimal conditions, but just last week I played the square stern rose in GC Breisgau in similar weather conditions and the state there was great. Here, however, partly 15-20 cm high grass on the fairway or should I rather write rough. Add to that a very wet and soft ground, Happy Balls Search and bat brushing! The greens were also partially damaged and Bunker care not seem too much to keep...
The whole area made for me a little welcoming impression, we were also made more attention due to the soil not to use trolleys, so I've also never seen in the Upper Rhine Valley in October.
The biggest joke is then what is offered for 40, - Euro to demand green fee, the place is not even worth half.
I can only strongly discourage all here to play...

Best Regards
Thomas
Translated by Google.