Golfclub Mönchengladbach-Wanlo e.V.
18 Hole
Golfclub Mönchengladbach-Wanlo e.V.
Kuckumer Straße 61, D-41189 Mönchengladbach-Wanlo, Germany
Phone: +49 2166 145722, Fax: +49 2166 145725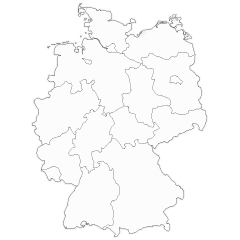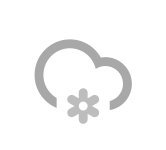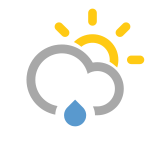 5-day forecast
The course is arranged on an antique ground monument and fits exceptionally well into the nature of the left Lower Rhine. It is situated close to the 800-year-old manor Wildenrath that is surrounded by water trenches. Within the defiant walls of this manor there is a nice restaurant and an adventure farm. The expansion from 9 to 18 holes was finished in autumn of 2002.
18-Hole Mönchengladbacher Golfsportanlage GmbH
Opened in 1997
Terrain: Flat with water hazards
Technical difficulty: Moderate - Hard
Scorecard
| Tee | Par | CR | Slope | Length |
| --- | --- | --- | --- | --- |
| Yellow (Men) | 72 | 71.8 | 133 | 5889 m |
| Red (Women) | 72 | 74 | 133 | 5248 m |
Practice Facilities
Driving Range (20 tees, 6 covered)
Putting Green
Pitching Green
Chipping Green
Practice bunker
18-Hole Mönchengladbacher Golfsportanlage GmbH
Visitors are welcome every day.
A valid handicap certificate from player's home club is required.
Handicap limit: 54
VcG-Players are admitted.
Etiquette
Softspikes required.
Mobile phone permitted on course.
18-Hole Mönchengladbacher Golfsportanlage GmbH
Green Fee
Mon - Fri
Sat, Sun, Holidays
18 Holes
Regular

35 €

45 €

Juniors/stud.

23 €

30 €
Driving Range
| | Monday - Sunday |
| --- | --- |
| Bucket (14 balls) | 1 € |
Club Amenities
Clubhouse
Conference room
Locker rooms
Restaurant
Rittergut Wildenrath
Phone: 02166-954954, Fax: -9549533
Credit cards accepted.
Closed: Monday and Tuesday
Pro Shop
Mönchengladb. Golfsportanlage GmbH
Phone: 02166-954954, Fax: -9549533
Credit cards accepted.
Rentals
Clubs for hire
Trolley for hire
Electro-cart for hire
General Information
Founded: 1997
Membership: Available - More info
Personnel
| Title | Name |
| --- | --- |
| President | Stefan Wimmers |
| Secretary | Erik Stach |
| Secretary | Evelin Amour |
| Sport Koordination | Dr. Wolfgang Göttges |
| Pro | Colin Tomlinson |
| Pro | Andrew Greig |
| Pro | Erik Stach |
Most Recent Reviews NeuGolferin2017
2 Reviews
Automatic translation
Original version
Scenic place, but...
3.0 of 5 starsReviewed September 8, 2019
Scenic place that also offers challenges. Great to a certain level. Good golfer will certainly disturb the strong improvement greenkeeping. Too bad that start times of club members were not respected and the 'compulsory 4-older ladies coffee flight' despite frequent searches did not play. Nevertheless I will give the club another chance when I am back in the area.
Translated by Google. Automatic translation
Original version
Different view
4.0 of 5 starsReviewed August 7, 2019
As with all anonymous articles on the internet, I would like the authors to be what they say.
So it is up to others to move one or the other statement straight.
I have been a member for more than 10 years and have witnessed a permanent positive development of the plant. Of course, as with all things, there is always something that could be better. (Such as the never ending fight against moles and weeds in impossible places) But within the possibilities, much has been achieved especially in the last 2 to 3 years.
The roughs are mostly mowed down, but finally one should not play in there as well.
The old trees and the many water hazards make the place on the one hand idyllic, but also difficult.
Compared to the driving ranges of surrounding facilities Wanlo can certainly be seen.
All in all, the Mönchengladbach golf course is certainly not perfect, but so good that I am always looking forward to making a round here. (And without start time booking or ball spiral) And if the result in the end is not what I expected, it is to a very large extent to me and not in the square.
By the way: "Golf can only be played, not won." (Quote excavator Vance)
Translated by Google. Automatic translation
Original version
Bad for 20 years!
1.0 of 5 starsReviewed August 2, 2019
Where do I start!?

There were times when the greens and bunkers were playable. The roughs were at a short time in the club's history quite okay. However, what you usually find are mud pits and roughs that consist of several layers of "woven" grass and are dotted with weeds. To 80% you will not find the ball again, unless you happen to chance on him. Then you may first roll the ball out of the grass tissue

The owner is extremely unreasonable and unfriendly when approaching members about the condition of the place. Partly disputes have degenerated and some have switched to a real club, in which members can actually participate in the decision.

In itself, the place is very nice and players and members there are usually very friendly, polite and down to earth.

The balls on the driving range are half broken and are not even to use for short wedge blows. This picture has been around for years. In 20 years I have not had a single bucket of balls in which less than 30% of the balls were completely in the ass.
Since it would be cheaper to buy Lakeballs for 10 cents the piece and this there to devour.

Now you ask why you still played there anyway! Because there are hardly any other places nearby, depending on where you live.

The terrace is very nice and you can sit there well. However, you notice the pressure on the employees, which is exercised by the boss on you. The owner of the club, Hans Ludwig Hoffmann is really not a sympathetic person, but animals he seems to offer a good home.

The two or three "greenkeepers" work day and night and are always friendly. They do according to the circumstances according to their possible to keep the place in order. But with so few greenkeepers and the lack of a true greenkeeper, the place never gets good. Even the relatively low green fee is too expensive.

In short, if you played down in Wanlo on Hcp 15, then you play loose 80 rounds somewhere else.

Based on my experience of at least 15 years of club history, there are some positives, but all in all it is a very unprofessional club.

You can play here, but golf is not that right.
Translated by Google.
Been to Golfclub Mönchengladbach-Wanlo e.V.? Share your experiences!
Write a Review