Golfclub Ingolstadt e.V.
18 Hole
Golfclub Ingolstadt e.V.
Krumenauerstr. 1, D-85049 Ingolstadt, Germany
Phone: +49 841 85778, Fax: +49 841 85220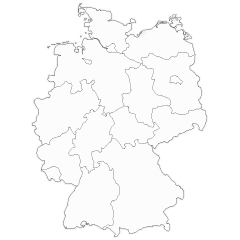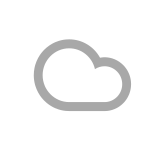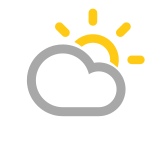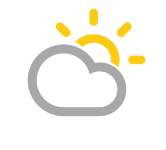 5-day forecast
When it was first designed, this golf course, that grew in size continuously, required a quite precise game on the fairways and an exact approach of the greens. In 2005, the course was extended once again. Now, female and male golfers have to cover the considerable distance of 5,854 yds and 6,674 yds, respectively, between the championship tees and the green - a guaranteed challenge. However, the level terrain ensures a fair and relaxing round for golfers of all levels.
18-Hole Ingolstadt Course
Opened in 1977. Design: Wolfgang Barth. Style: Parkland.
Terrain: Flat - Slightly undulating with water hazards
Technical difficulty: Moderate - Hard
Scorecard
| Tee | Par | CR | Slope | Length |
| --- | --- | --- | --- | --- |
| White (Men) | 72 | 72.1 | 129 | 6138 m |
| Yellow (Men) | 72 | 71.2 | 128 | 5911 m |
| Black (Women) | 72 | 73.8 | 127 | 5358 m |
| Red (Women) | 72 | 73.2 | 125 | 5247 m |
Scorecard: Junior Tees
| Tee | Par | CR | Slope | Length |
| --- | --- | --- | --- | --- |
| Green (Men) | 60 | 57.5 | 87 | 2835 m |
Practice Facilities
Driving Range (20 tees, 7 covered)
Putting Green
Pitching Green
Chipping Green
Practice bunker
18-Hole Ingolstadt Course
Visitors are welcome every day.
Advance booking is essential - particularly on Sat, Sun & Holidays.
A valid handicap certificate from player's home club is required.
Handicap limit: 54 (Mon-Fri) / 36 (Sat, Sun & Holidays)
VcG-Players are admitted.
Etiquette
Softspikes required.
Dogs on leash permitted.
GPS devices approved.
18-Hole Ingolstadt Course
Green Fee
Mon - Fri
Sat, Sun, Holidays
18 Holes

55 €

70 €

9 Holes
Regular

35 €
Juniors up to the age of 18 and Students up to the age of 27 receive a 40% discount.
Driving Range
| | Monday - Sunday |
| --- | --- |
| Rangefee | 10 € |
| Bucket (20 balls) | 1 € |
Club Amenities
Clubhouse
Conference room
Locker rooms
Caravan park
Birdie card
Club accepts credit cards
Golf tuition
Bar
Snack Bar
Restaurant
Phone: 0841-4938839, Fax: 0841-9815643
Pro Shop
Golfshop golf-ing
Phone: 0841-88548786, Fax: 0841-88548788
info@golf-ing.de
Rentals
Clubs for hire
Trolley for hire
Electro-trolley for hire
Electro-cart for hire
General Information
Founded: 1977
Membership: Available
Personnel
Title
Name
President

Signot Tyroller

E-mail
Vice President

Michael Schneider

E-mail
Managing Director

Markus Grünberger

+49 (841) 85 778

E-mail
Secretary

Yvonne Griebel

+49 (841) 85 778

E-mail
Secretary

Isabell Pohl

+49 (841) 85778

E-mail
Secretary

Christina Sternberg

E-mail
Pro-Shop Manager

Michael Sturm

0841/85778

E-mail
Pro

Sebastian Zaus

Pro

Christian Müller

Head Greenkeeper

Thomas Maninger

+49 (841) 85778

Restaurant Manager

Jennifer Müller-McMorland

0841-4938839

E-mail
Treasurer

Sebastian Brückmann

Captain

Günther Legler
Most Recent Reviews Automatic translation
Original version
Very attractive overall package
4.0 of 5 starsReviewed October 22, 2020
The approach is impressive... a horse stud next to it and a tasteful club house in English style. After leaving the IN-surrounding street with the "walled-in" new-build fortress mansions (Russian style), the visual impression upon arrival was a treat for the eyes.
My first impression was a mixture of GC Aschheim in terms of design and terrace restaurant and GC Eichenried with the high-voltage pylons and maintenance. The course is flat but not flat. You don't need the birdie book. Everything there is also on the good tee-off signs but the situation for the 2nd stroke for the birdie did not show it in the 1st. Shorter teeing off to shortcut to the right without a tree obstacle. Distances to the green are indicated by a large stone 100 m and tufts 150 m without lettering at the edge of the FW. One should know. I asked the flight about me.
The first 9 holes are laid out nicely with short paths without showing too much of the other fairway. No "natural course" but looks like designed premium golf and that for the "natural golf course" price.
The reception was very friendly, although hole 17 was closed due to sprinkler construction and that was not said but with the 2: 1 offer without criticism from me. The fairways were due to the season with holes and damp, the greens were fast and full of pitch marks.
Parts of the 2.9 holes were then no longer designed so well. The par 3 175 m HCP 18 extremely boring. Whereby I narrowly escaped a dog's legacy that was in the middle of the fairway. I later saw the clue. Dogs allowed on a leash. In my opinion, it fits more to a natural golf course. The shop and restaurant do not accept credit cards. Then it almost went wrong.
Translated by Google. Automatic translation
Original version
A nice trip
5.0 of 5 starsReviewed October 20, 2020
Played on a rainy day, the secretariat was super flexible when we wanted to postpone our tee time... everything was perfect, everyone was friendly! We'll definitely be back!
Translated by Google. Automatic translation
Original version
Audi City - with a golf course
4.0 of 5 starsReviewed October 12, 2020
You notice it straight away - a golf course in the Audi Mecca of Ingolstadt. The parking lot full of cars with the four rings in the radiator. Regardless, a beautiful complex with a spacious clubhouse and attractive architecture. The entrance and lounge area has a modern design, the sanitary and changing rooms are kept very clean. All COVID-19 rules are taken into account and carefully implemented. Gastronomy also does a lot of things right and offers a wide range of dishes and drinks.
The course was in very good condition after a few rainy days and the par 35 front and 37 back nine are fun to play. Price and performance are right here.
Translated by Google.
Been to Golfclub Ingolstadt e.V.? Share your experiences!
Write a Review