Golf Club Mahlow e.V.
9 Hole
Golf Club Mahlow e.V.
Föhrenweg, D-15831 Mahlow, Germany
Phone: +49 3379 370595, Fax: +49 3379 370596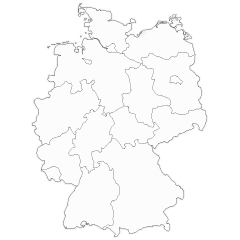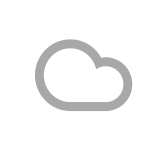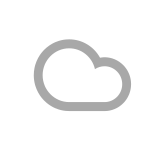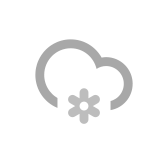 5-day forecast
The golf course is situated directly in Mahlow and can be reached within a few short minutes from Berlin's city centre.
9-Hole Mahlow Course
Terrain: Flat with water hazards
Technical difficulty: Moderate
Scorecard
| Tee | Par | CR | Slope | Length |
| --- | --- | --- | --- | --- |
| Yellow (Men) | 62 | 61.2 | 115 | 3548 m |
| Red (Women) | 62 | 61.4 | 113 | 3232 m |
Practice Facilities
Driving Range (10 covered tees)
Putting Green
Practice bunker
9-Hole Mahlow Course
Visitors are welcome every day.
A valid handicap certificate from player's home club is required.
Handicap limit: 54
VcG-Players are admitted.
Etiquette
Softspikes required.
Dogs on leash permitted. Mobile phone permitted on course.
GPS devices approved.
9-Hole Mahlow Course
| Green Fee | Monday - Sunday |
| --- | --- |
| Day ticket | 30 € |
Restaurant
Phone: 03379-370595, Fax: -370596
Rentals
Clubs for hire
Trolley for hire
Electro-cart for hire
General Information
Founded: 1995
Membership: Available - More info
Personnel
| Title | Name |
| --- | --- |
| Head Pro | Richard Verpeleti |
| Head Greenkeeper | Sven Schlegel |
Most Recent Reviews Unpleasant and rude staff
1.0 of 5 starsReviewed October 5, 2018
Because of the Berlin Marathon, I couldn't go to my usual Golf club, so I tried Club Mahlow, what a mistake...

- it's the only golf I have ever seen with no grass anywhere, only dirt with some patch of dead grass from time to time.

- No driving range at all

- There are a lot of noise with airplane passing by every minute because it is very close from Schonefeld airport, but also it is next to a railroad with many trains coming.

- The staff and particularly the main tenant are really rude, and talk to their customers as they were stupid or a nuisance. They have absolutely no respect or courtesy. While nobody was behind me and i missed a shot, I wanted to play a second ball, and for this I was thrown out of the golf. I have been playing golf for 20 years, I have never seen that...

Advice: It doesn't' worth 25 euros, pay 10 more and go to real golf club with your 35 euros. Automatic translation
Original version
Golf, as it is fun!
4.0 of 5 starsReviewed July 16, 2016
I was already often golf in Mahlow and can only say: The plant is certainly not comparable to First Class seats. BUT: It requires the golfer / golfer the precise play from because of the narrow lanes. The at first glance simple-looking holes make every time a new challenge.

The reception and the cooperation of encountered there golfers - young or old - was very nice and uncomplicated. By this, many other golf club could learn a lot.

The Greens, incidentally, were in excellent condition!

We keep coming back to Mahlow.
Translated by Google. Automatic translation
Original version
Too bad for smokers but nice
3.0 of 5 starsReviewed July 2, 2016
We toyed with the idea there to become a member. Nice chat with Sven. play First of then decide to go. On the third visit we wanted to go a round on 01.07.2016. All ways to pay and further be made in pubs-like interior. Therefore one must always through the conservatory and this Friday stank these unfortunately very to nicotine. Approximately 5 people were smoking in this. Too bad because the operators make a very nice impression. Those who prefer small and smoking is determined repealed as beginners here. We thanked and also explained why we can not stay here / want. Because sometimes a social evening we would to hear it never can participate.
The complex is quite hidden and can only be reached via a road. Aircraft noise is already strong. do not disturb If these points will definitely find nice people to play.
Translated by Google.