5 stars
Sheraton La Caleta Resort & Spa
Costa Adeje, Tenerife, Spain
Welcome to the Sheraton La Caleta Resort & Spa, Costa Adeje, Tenerife.
Come experience the cozy comfort of the Sheraton Signature Bed – you'll find it in all 284 of the guest rooms and suites. Gather with friends or family to satisfy your appetite at our restaurants or lounges. Or stay in and enjoy 24-hour room service.
Spend the day in the "Pool Village" with three outdoor pools surrounded by sub-tropical gardens, mini golf, and a Kids club with a pool and recreation area. Or simply relax at the Spa Eutonos. Based on the Seven Pillars of Well-Being, it offers multifunctional treatment suites, each with their own private solarium, water heated vitality courtyard pool, two outdoor plunge pools, lifestyle showers, sauna, steam bath, and health club.

Nearest Airports
Tenerife South (TFS) - 21 km, 18 mins
Tenerife North (TFN) - 85 km, 1 hour 0 mins
100% verified reviews from Albrecht Golf Travel clients
Wonderful
Reviewed April 2, 2019
There are no comments available for this review
Very good
Reviewed February 20, 2018
There are no comments available for this review
Good
Reviewed January 30, 2018
There are no comments available for this review
Friday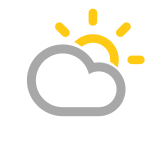 20°C
Saturday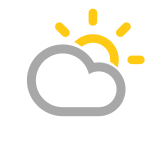 21°C
Sunday

23°C
Sheraton La Caleta Resort & Spa
C/ La Enramada, Poligono 9, E-38670 Costa Adeje, Tenerife, Spain