4 stars
Rosapenna Hotel & Golf Resort
Co Donegal, Ireland
7 nights & 5 greenfees
Dates available: 5.4. - 31.10.2020
We can offer the following courses with a supplement:Ballyliffin Golf Club,Portsalon Golf Club and Narin And Portnoo Golf Club
hotel closed from 10/18/19
Other dates on request.
This package can also be booked with a better (higher) room category:
from €1002,- per person in double occupancy (€ 1338,- in single occupancy)
4 nights & 3 greenfees
Dates available: 5.4. - 31.10.2020
We can offer the following courses with a supplement:Ballyliffin Golf Club,Portsalon Golf Club und Narin And Portnoo Golf Club
hotel closed from 10/18/19
Other dates on request.
This package can also be booked with a better (higher) room category:
from €582,- per person in double occupancy (€ 774,- in single occupancy)
The Rosapenna Hotel is situated in the Northwest of the County Donegal and has a long history to look back on – not least because it was the first golf resort on the Emerald Island. The Old Morris Links Course attracted golfers from Ireland, England, Scotland and Wales and thus it was only natural to add a hotel in 1893. This first building was unfortunately destroyed in a fire in 1962, and the neighboring Sheephaven House that had previously harbored a bar and the clubhouse was converted into a hotel with twelve rooms. After 1981 the hotel was managed by the Casey Family and underwent a full renovation. With the additional modernizations that followed, the 4-star hotel now offers 64 rooms, junior suites and suites in a classical, elegant style with all amenities such as LCD TV, free wireless internet access and tea and coffee making facilities. The Bayview Suites also feature private balconies overlooking the Sheephaven Bay. The gourmet restaurant "Vardon" uses only local products and specializes on seafood dishes, while the cozy bar offers a wide range of whiskies. The hotel's leisure facilities are exclusive to guests and include an indoor heated pool, a whirlpool, a sauna and a steam room. Besides golf, the hotel offers excursions, snooker, table tennis, tennis, a hard court and a driving range. Special events include the "Spring Bridge Congress" in April or the Donegal Links Classic, a three-day golf tournament for foursomes that takes place on the best links courses in the County Donegal: Rosapenna, Ballyliffin, Portsalon.

Nearest Airports
Donegal (CFN) - 55 km, 1 hour 1 min
Derry (LDY) - 79 km, 1 hour 20 mins
100% verified reviews from Albrecht Golf Travel clients
Automatic translation
Original version
Class golf game!
Reviewed July 17, 2017
Both deluxe rooms and the restaurant are very plush to the plush. Piano players for a drink at the bar must be liked. In the restaurant there is unfortunately no à la carte food. By chance we learned from the food at the bar, the price performance ratio is appropriate!
7.9 generated points are not enough, I increase to 9.1 points!
Translated by Google.
Pleasant
Reviewed September 9, 2018
There are no comments available for this review
Saturday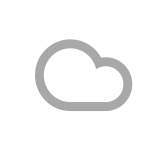 20°C
Sunday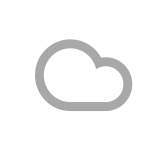 19°C
Monday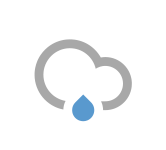 19°C