4 stars
Falkensteiner Hotel Grand MedSpa Marienbad
Marienbad, Czech Republic
4 Nights & 3 Greenfees
Dates available: 19.4. - 3.11.2019
Other dates on request.
This package can also be booked with a better (higher) room category:
from €593,- per person in double occupancy (€ 752,- in single occupancy)
7 Nights & 5 Greenfees
Dates available: 19.4. - 3.11.2019
Other dates on request.
This package can also be booked with a better (higher) room category:
from €1057,- per person in double occupancy (€ 1334,- in single occupancy)
Situated in the heart of Marianske Lazne, also known as Marienbad, the Falkensteiner Hotel Grand Spa is the largest hotel in this famous spa town. Not only does it have its own spring - the Alexandra Spring -, but also the largest bathing and sauna area in town (2,500 m² spa with 5 pools and 4 saunas). In the wonderful Grand Spa you have the possibility to choose from over 160 different treatments to improve your health, vitality and beauty. The restaurant "Johann Strauß" offers weekly themed buffets and 6-course gala dinners. In the lobby bar "Rosensaal" you can also enjoy the open fireplace and the Art Nouveau library with its antique books free of charge. There are also 2 large terraces.

Nearest Airports
Prague (PRG) - 164 km, 1 hour 41 mins
Nuremberg (NUE) - 182 km, 1 hour 56 mins
100% verified reviews from Albrecht Golf Travel clients
Good
Reviewed July 20, 2019
There was no a/c in the hotel room.
Worth a visit
Reviewed July 13, 2017
Hotel was really nice and the food quality and choice was superb. We went to play golf but the hotel complex was really well set up for wellness and health with the majority of the guests were there for this. Golf course at Marienbad was fantastic. Sokolov fairways and greens were good but surrounding areas were like wasteland. Kynzvart was a little hilly with lots of rough and "biotop" but not bad. Watch out for visitors to the Schloss wandering about on the 18th fairway!
We had a couple of problems at the golf course checking in. They wanted vouchers but hotel said we didn't need them. This was solved with a phone call to the hotel.
We also had a problem checking out of the hotel. They wanted us to pay for the holiday, but we had already paid in full to Albrecht. Fortunately I had a copy of an e-mail from Albrecht which the hotel accepted as proof.
Automatic translation
Original version
Golf stay in Mariánské Lázně with mixed feelings
Reviewed April 23, 2019
A travel package hotel / golf booked with surcharge for superior rooms with balcony. Surprise on arrival: a dark room in the basement with a terrace! On our complaint, we were told that the hotel is fully booked and you could not do anything. Only on my insistence on a correct room or the stay would be canceled, we got how miraculously the booked room: the first impression was not the best! Luckily the rest of the stay was ok.
The most beautiful golf course CIHELNY was very well maintained and good to play (even for a beginner), in the golf club SOKOLOV we had bad luck, because we had to play in light snowfall and later then in the rain, otherwise determined a very nice place. In these two places also very good reception.
Golf Club KYNZVART: booked and confirmed was an 18 hole round, on arrival we were told, however, that only 9 holes could be used. On our remark that we could have told us that earlier, the shoulders were twitched and granted "2 x 9 holes to play, that's the same" !!! The greens were full of sand and fresh pikiert and the fairways were in very bad condition. The place was by no means what you mean by a real golf course!
Translated by Google.
Monday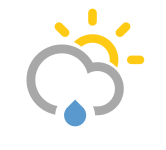 21°C
Tuesday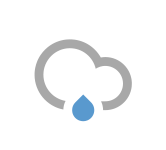 21°C
Wednesday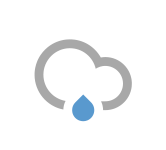 15°C
Falkensteiner Hotel Grand MedSpa Marienbad
Ruska 123, CZ-35301 Marienbad, Czech Republic