The Crete Golf Club
18 Hole
The Crete Golf Club
P.O. Box 106, Hersonissos, GR-70014 Crete, Greece, Greece
Phone: +30 2897 026000, Fax: +30 2897 030180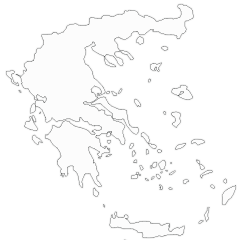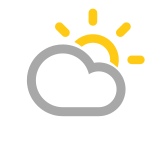 5-day forecast
Golf Packages
with The Crete Golf Club
The Crete Golf Club near Hersonissos is the only 18-hole golf course on the island of Crete and one of the most impressive courses of the Mediterranean, which holds a unique challenge and a pleasant experience for both golf players and visitors all year round. As of 2012 The Crete Golf Club is an official venue of the Ladies European Tour Access Series. It is easily accessible from Heraklion Airport within 25 minutes (24 km).
The climate in the area is very mild all year round: The altitude ensures a light, cool breeze in high summer, making the game very pleasant, while in winter there is very little rainfall and the average temperature is between 15 – 20°C that rarely goes below 12°C on the coldest day.
Each hole has been constructed separately and in harmony with the surrounding landscape, providing panoramic views of both the mountains of Crete and the Aegean Sea. The Crete Golf Club has a mountain-style layout and it is meticulously maintained.
The Academy of the Crete Golf club is the only golf academy in Greece that has state-of-the-Art equipment for swing and putting analysis and club custom fitting, all done by PGA Professionals.
18-Hole The Crete Golf Club Course
Opened in 2003. Design: Bob Hunt. Style: Mountain/Desert.
Terrain: Undulating - Hilly
Technical difficulty: Moderate
Scorecard
| Tee | Par | CR | Slope | Length |
| --- | --- | --- | --- | --- |
| White (Men) | 71 | - | - | 5740 m |
| Yellow (Men) | 71 | - | - | 5421 m |
| Red (Women) | 71 | - | - | 4483 m |
Scorecard: Seniors or Beginners
| Tee | Par | CR | Slope | Length |
| --- | --- | --- | --- | --- |
| Blue (Men) | 71 | - | - | 4976 m |
Practice Facilities
Driving Range
Putting Green
Pitching Green
Chipping Green
Practice bunker
18-Hole The Crete Golf Club Course
Visitors are welcome every day.
Advance booking is essential.
A valid handicap certificate from player's home club is required.
Handicap limit: 36
Etiquette
Softspikes recommended.
No dogs allowed. Mobile phone not permitted on course.
GPS devices approved.
Players of higher hcp upon confirmation
18-Hole The Crete Golf Club Course
Green Fee
Mon - Sun
Holidays
January - February 2018 and November - December 2018
18 Holes
Regular

75 €

75 €

Juniors up to the age of 16

40 €

40 €

9 Holes
Regular

45 €

45 €

March - October 2018
18 Holes
Regular

85 €

85 €

Juniors up to the age of 16

45 €

45 €

9 Holes
Regular

55 €

55 €
Driving Range
| | Monday - Sunday |
| --- | --- |
| Rangefee | 10 € |
| Bucket (30 balls) | 2 € |
Guests of partner hotels are entitled to a discount on their Green fees by demonstrating their confirmation of stay at our partner hotel upon their arrival at the reception of the golf course
Club Amenities
Clubhouse
Conference room
Locker rooms
Club accepts credit cards
Pro Shop
Bar
Snack Bar
Beverage Cart
Restaurant
Credit cards accepted.
Rentals
Clubs for hire
Trolley for hire
Electro-trolley for hire
Electro-cart for hire
Golf tuition
2 PGA professionals (Swedish, British & Greek PGA), GASP, Flightscope, Putt Lab, 3 Putting Greens.
Most Recent Reviews haveclubswilltravel
3 Reviews
The beautiful Crete Golf Club
5.0 of 5 starsReviewed November 2, 2014
As a friendly warning this course is now closed since mid October 2014 until next October or whenever. Saying that, it is really a fine test of golf but not for the beginner unless your a golf masochist. While not a long course (unless your play from the gold tees) each hole is novel and unique with blind greens, heavy rough but wonderful greens and well-kept fairways. Your drive down the middle is rewarded and most shots to the green will stop. Putting on the outstanding greens is true with the usual breaks but no surprises. I believe the 6th hole par 3 across a ravine is the most exciting but followed by the number 1 rated, par 4 - monster. (it plays longer than it looks) I've been told the renovation will eliminate some of the difficulty and increase playability for beginners but truly hope they do not spoil this fine mountainous course. Just Back from Crete Golg Club 10th Oct 2012
4.0 of 5 starsReviewed October 13, 2012
Loved the course, fantastic setting amongst the mountains. I play off 21 handicap and found the red tees gave me tomuch advantage on the guy i was playing with. Therefore played off blue and blacks. Probably the best golf course ive played to date. All holes memorable. The 11th has the best views ever. Par 3 across a revine awesome. Cant wait to go back. Only draw back very quiet and too expensive to play there often. I have a house in Crete and would love to play golf there in the winter. Almost excellent
4.0 of 5 starsReviewed September 9, 2011
I have played this course at the beginning of September - high season of tourists spending their time on beaches. The golf course was almost empty (Sunday morning), driving range was completely empty (Saturday afternoon) - I expect that the most of visitors come in winter.
The weather was perfect, few degrees lower temperature than on the beach and neverending wind coming from the sea. I expected that buggy will be necessary because of temperature, but reality was that it is necessary because of hilly terrain.
The course is not long, but it is really hard. There is fairway, semi-rough, sometimes rough, but when you shot a little bit outside, you can say good bye to the ball. Almost no outs, but searching for the ball is very difficult outside the fairway.
You will not see the sea (or I did not), but the land-views are one of the best.
What I liked: The crete is waterless land, but the course is in very good condition. Fairways mostly perfect. Nice toilets on each 9. Greens are "clear". Difficult, but for me easy to read. Hole 6 - wonderful par 3 shooting over the valley. Hole 13 - very difficult par4 with unexpected last 100 m (you will see the flag from 80 meters, not earlier).
What I did not like: It is not excellent, there are places on the fairways that "are not fairways". roughs are sometimes several centimeters, sometimes not (not speaking about the semi-roughs). Slightly higher prices - e.g. 10 Euro range fee. On almost all holes (except 3-pars) you do not see the flag - because of hilly style. No map of greens on scorecard (pin positions).