Porto Elounda Golf Club
9 Par 3 Hole Resort
Porto Elounda Golf Club
Elounda S.A. Hotels & Resorts, GR-72053 Elounda, Kreta, Greece
Phone: +30 2841 068000, Fax: +30 2841 041889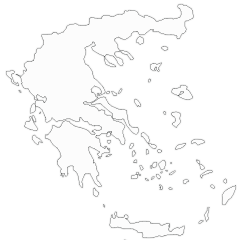 5-day forecast
The 9-hole-course par 3 is a private club, which is exculsively at the disposal of the guests of the resort. Because of the tee-offs, which have to be played differently, the course, suited for players of all handicaps, offers an abundance of varitation possibilities and is to be used almost like a 18er.
9-Hole Course
Terrain: Undulating with water hazards
Scorecard
| Tee | Par | CR | Slope | Length |
| --- | --- | --- | --- | --- |
| Yellow (Men) | 54 | - | - | 1973 m |
9-Hole Course
Visitors - on request.
Etiquette
Softspikes required.
No dogs allowed.
9-Hole Course
| Green Fee | Mon - Fri | Sat, Sun, Holidays |
| --- | --- | --- |
| Day ticket | 50 € | 50 € |
Rentals
Clubs for hire
Trolley for hire
Electro-trolley for hire
Electro-cart for hire
Personnel
Title
Name
Pro-Shop Manager

Antonis Sotiropoulos

+30 28410 68000

E-mail
Most Recent Reviews Petit Compact Golf 9 trous
4.0 of 5 starsReviewed August 11, 2016
Crete doesn't offer many golf courses, as this small compact 9-holes is pleasant to spend a little time training. There is a Price "Green Fees Residents of Elounda SA Hotels" to 3 partner hotels (Elounda Peninsula, Porto Elounda Golf Elounda Mare Hotel).
But if you're not part of one of these three hotels, the proposed rates are prohibitive compared to the course. It is unfortunate that the 4th hotel Aquila Elounda Village doesn't benefit! For I have seen over 15 days there was little daily players! Given the small course, it would be interesting packages offered included also the clubs.

The welcome is friendly is located in receipt of the hotel and it is advisable to book the day before in order to retrieve rental clubs.

Conclusion: This compact golf course doesn't replace a traditional golf course but it can afford to spend a little time to training. Provided benefits price Residents... Automatic translation
Original version
Great view!
5.0 of 5 starsReviewed November 14, 2015
Only 9 hole par 3, but challenging with natural barriers. It's pro shop in the house. € 50 could be a lot, but worth it and is the only golf course in the area.
Translated by Google. Automatic translation
Original version
The history see Crete Golf Club
2.0 of 5 starsReviewed October 29, 2014
After the closure of the revelation Club de Crete we had nothing better to do than Golfsados ​​to put us into the car in Porto Elounda to try our luck, but the space in the "Albrecht" is shown as "Only for residents". We were allowed to play. For this, but only for the two stars. Our own Condor for 120 euros meaningless (see Golf Club Crete) entrained bags we left at the square length of 1973 m at the hotel. Error! We löhnten our 50 Ocken per person, were somewhat surprised by the announcement of the receptionists that the Leihschlägerset for the short course should cost 20 euros, but golf horny as you so, we told ourselves: What the heck, it's only money and we saw when approaching the square from above, he was also quite handsome. Then came the 20-euro-Bag. It consisted of a septic Leinensackpencilbag with five motley iron and a putter worn, ebay total sales value of approximately 2.75 euros. Now for the place. The holes are 64 to 125 feet long, without any obstacles and the greens under all. After 2 hours we were fed up and were looking forward only to the upcoming week culture, temples and everything else so exciting experiences as a tourist. !!! Stay away from Crete!!!
Translated by Google.
Been to Porto Elounda Golf Club? Share your experiences!
Write a Review