Terme di Saturnia Golf Club
18 Hole
Terme di Saturnia Golf Club
Saturnia, I-58050 Saturnia (Grosseto), Italy
Phone: +39 0564 600111, Fax: +39 0564 600836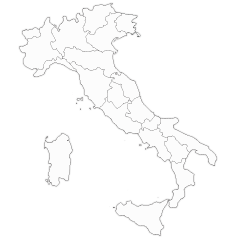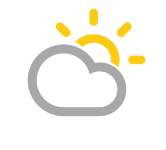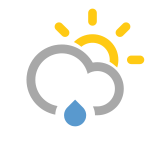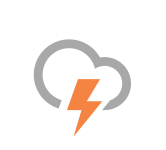 5-day forecast
Golf Packages
with Terme di Saturnia Golf Club
Tuscany, Italy
3 Nights HB and unlimited golf
Also includes: Argentario GC
Tuscany, Italy
5 Nights HB and unlimited golf
Also includes: Argentario GC
THE COURSE: Terme di Saturnia Golf Course was developed by the Californian architect Ronald Fream of Golfplan. The championship course, 18 holes, par 72, 6,294 m is set over 70 hectares at just 100 meters from Terme di Saturnia hotel. The course has been built to respect and safeguard local nature with the aim of earning the Italian Federation´s ecological certification. The construction of the course has had absolutely no effect on local fauna, with deer, porcupines, hares, tortoises, pheasants, carious local species of dove and pigeon, wild boars and countless other Maremman birds visible in the early hours of the morning. Artificial lakes and natural ditches throughout the golf course have in turn attracted other species. The terrain is partly flat with same gentle slopes and a few slightly undulating fairways. The course is home to three streams and some larger water hazards at holes 1, 2, 3, 9, and 18, with sand bunkers that resemble Scottish lynxes and the green predominantly surrounded by gentle mounts are technically and aesthetically very impressive.
GOLF SCHOOL DRIVING RANGE: The course features a driving range with opposite double tee box. The southern one with 9 covered positions with video camera facilities and high-tech analysis equipment for swing correction is mainly used by the golf school, while the northern one, near the start of the hole 4 is used for regular practice. The practice range is set on an undulating 33.000 m2 piece of land with its four greens providing players with the sensation of playing for real, complemented by a pitching and a putting green. If you would like to try for the first time, you can book lessons with our professional instructor from Tuesday to Sunday. The course is a member of Leading Golf.
18-Hole Terme di Saturnia Course
Design: Ronald Fream
Terrain: Slightly undulating with water hazards
Technical difficulty: Hard
Scorecard
| Tee | Par | CR | Slope | Length |
| --- | --- | --- | --- | --- |
| White (Men) | 72 | 74.4 | 144 | 6294 m |
| Yellow (Men) | 72 | 72.7 | 141 | 5933 m |
| Black (Women) | 72 | 76 | 144 | 5493 m |
| Red (Women) | 72 | 73.4 | 13 | 5038 m |
Practice Facilities
Driving Range (9 covered tees)
Putting Green
Practice bunker
18-Hole Terme di Saturnia Course
Visitors are welcome every day.
A valid handicap certificate from player's home club is required.
Handicap limit: 36
Etiquette
Softspikes required.
18-Hole Terme di Saturnia Course
| Green Fee | Mon - Fri | Sat, Sun, Holidays |
| --- | --- | --- |
| 18 Holes | 60 € | 80 € |
| 9 Holes | 30 € | 40 € |
Club Amenities
Clubhouse
Conference room
Locker rooms
Charging system for guest trollies
Club accepts credit cards
Pro Shop
Bar
Restaurant
Credit cards accepted.
Rentals
Clubs for hire
Trolley for hire
Electro-trolley for hire
Electro-cart for hire
General Information
Founded: 2008
Most Recent Reviews An excellent round of golf-A challenging course and great food
5.0 of 5 starsReviewed July 14, 2016
It was a longtime that I wanted to play this golf course in the heart of the Tuscan maremma region (played Argentario and Punta Ala golf clubs).

Saturnia golf club is part of the famous Saturnia hotel renown for its thermal baths and pool. One has a choice of staying at this hotel and add a spa and/or golf package. Alternatively, we stayed in a B & B about 1 km away called Poggio Bertino with a much more modest cost and of good quality.

Before I describe the course, which is a challenging track, I would recommend scheduling a tee time so that you finish your round between 1 and 2 pm.

This is because one MUST have lunch at the clubhouse. It is an extraordinary and well-deserved gastronomic reward concluding what can be an arduous round (more details later in the write up).

Pluses-

- the course is well maintained.
- The greens are in good shape, have a good roll and are fast.
- The greens fee and golf cart (highly recommended but you can walk the hilly course) are reasonable.
- Awesome restaurant.

Noteworthy observations-

- at first glance, you are not "wowed" by the course's topography or its location
- Tricky to get to the club house and first tee
- Locker rooms with a small shower to freshen up.
- Limited potable water so bring enough to drink (water coolers on the 10 th and 11 th tees only)
- Dry and hot summer temperatures can affect your stamina, fairway and rough conditions.

Course design- 4.5 stars

The Californian architectural firm that designed the course took the rolling Tuscan pasture and built an excellent course.

Nestled between the towns of Saturnia and Montemerano which you can see both from the 4 th tee is a fairly nondescript track of land. Upon arrival, the scenery is dry, large open land, few trees and rolling countryside.

Yet, the eye can be very deceiving making what appears to be an easy experience when in fact it is the opposite. You will find the driving range and putting green (between the 3 rd green and 4th tee) quite a distance from the rustic club house. This current location was to have been temporary but is now permanent and the old farmhouse structure has nice views to enjoy your post round lunch.

Overall the course is a par 72 with yardage of 7,000 from the back, 6400 from the middle and 5200 from the front tees.

The front 9 posts a par 37 with three par 5's that are not especially long but require accurate shots to score. One of the par 5s, number 5 ranging in distance between 450-490 yards depending on the position of the men's tees, is more about three target shots than it is distance.

The second hole is a nice and difficult par 3 regardless of your tee box. With water always in play and a sloping green, expect a par to be a good achievement.

Of the par 4's, the 9 th hole is fun with a down hill tee shot to the green which is very reachable.

Man made lakes come into play on the first three holes while the remainder have used the natural ditches and stream beds that dot the course.

The back 9 posts a par 35 with the course's most difficult hole being number 13 a par 4 requiring two (not long but) critically well-placed shots for even a chance at par. Given the six par 4s, making birdies and pars will be a challenge. Excluding hole 13, you will be faced with some delicate first and second shots on 12,16,17 and 18.

The designers were good at integrating the land and contour into a game that places a premium on accuracy and not always on length.

Conditions 4 stars

Considering the summer dry season, the course was in good shape. Tee boxes, fairways and greens were good. Cut for a fast roll, the greens held those well struck balls with backspin. Some holes had obvious and hidden breaks that made 1-putt strokes a challenging event.

Price 4 stars

The price base on quality and experience is very good. We chose a one day greens fee which was €60 plus cart.

I know that packages at the Saturnia hotel has room and board with golf and the spa options.

Pace of play 5 stars

A Monday 10:30 tee time yielded a round (with cart) of 4 hours and 15 minutes for a twosome. With literally no other players around other than numerous holes ahead and behind us, we took our time.

Staff 5 stars

The staff at the club house are very nice and hospitable. It makes for a pleasurable start and end of a golf round.

The managers, a great husband and wife duo, will tantalize you with gastronomic delicacies after your round.

As an antipasto, I would recommend a tray of the maremma cold cuts. You should follow this with their home-made tortellone (literally one big one) with ricotta cheese and spinach.

You can proceed with other dishes, but I was full and finished with a freshly made dessert.

Golfing is all about the total experience of your game, the course design and condition. Saturnia delivers the added dimension of a delicious repas as a cure to your golfing "wounds". It is a must play. Great place
5.0 of 5 starsReviewed March 9, 2015
A great place to relax, play golf, and enjoy tuscany. I played during the weekend... not too busy, well kept, and the food in the club house is very nice. Obviously took a bath in the nearby hotsprings... highly recommended Automatic translation
Original version
Highly recommended!
4.0 of 5 starsReviewed October 18, 2019
Played on 16.10.2019.
The drive from Castel del Piano of about 45 km a challenge over serpentine and potholes. The driveway to the clubhouse inconspicuous. The address in the navigation system leads to the hotel. Just follow the signs for golf (again about 800m). We were received very nice. English is spoken and a little German. We got senior discount (from 50) and paid instead of 65 € then 52 €. There was nothing going on in the square. Teas and fairways in good condition. Greens fast and well maintained. The course is sporty challenging and you should at least have an etrolley. The climb to the 16th green and then to the tea 17 are already huge. The place was a lot of fun! And the look of the landscape was excellent. The clubhouse is simple and nice with a nice view of the square from the terrace. We just drank something. Two beers € 10, but over standard price on the other places was. If we are in the area, we will definitely play there again!
Translated by Google.
Been to Terme di Saturnia Golf Club? Share your experiences!
Write a Review