4 stars
Riviera Golf Resort
San Giovanni in Marignano (RN), Emilia-Romagna, Italy
7 nights & 5 Greenfee
Dates available: 15.9. - 31.12.2020
Other dates on request.
from €792,- per person in double occupancy (€ 1019,- in single occupancy)
4-star hotel near Cattolica, the elegance of a fascinating corner
The 4-star Golf Resort hotel near Cattolica welcomes you in a peaceful, enchanting location. An elegant and prestigious site that adds a touch of charm to 4-star events and holidays. Here you can find an impeccable, unforgettable place.
The residence features 32 ​​comfortable suites, perfect for family vacations, stays with friends or for couples. The rooms are available in 3 distinct types, though each is somewhat different from any other, creating a unique and original experience.
The 4-star events hotel is ideal for hosting events and business meetings, as it boasts four dedicated areas designed to ensure maximum comfort and functionality.
But this hotel near Rimini is also an excellent venue for weddings and ceremonies, thanks to the amazing landscape and its extraordinary 4-star restaurant.
Finally, let's get sporty, in an 18-hole plus 9 Executive course; and get the wellness on at the unparalleled "Rivierabeautyspa."
Nearest Airport
Rimini (RMI) - 19 km, 22 mins
100% verified reviews from Albrecht Golf Travel clients
Automatic translation
Original version
Hotel recommended
Reviewed September 23, 2020
Room in a quiet location, well equipped, staff very clean. Restaurant location very nice, staff very attentive. Location ideal golf course. Hotel ideal location for excursions
Translated by Google.
Automatic translation
Original version
Pleasant
Reviewed April 10, 2018
Unfortunately, our room was not free from the originally scheduled Sunday, so we had to spend the night on Monday in another hotel on Sunday.
Translated by Google.
Automatic translation
Original version
Satisfying
Reviewed June 15, 2016
No possibility dresses unterzubringen❗️❗️❗️❗️
Translated by Google.
Sunday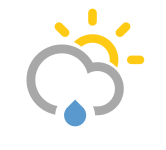 19°C
Monday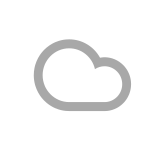 19°C
Tuesday

20°C
Riviera Golf Resort
Via Conca Nuova, 1236, I-47842 San Giovanni in Marignano (RN), Emilia-Romagna, Italy