Rønnede Golfklub
18/9 Hole
Rønnede Golfklub
Højen 3, DK-4683 Rønnede, Denmark
Phone: +45 56 72 09 07, Fax: +45 56 72 09 07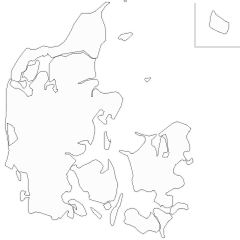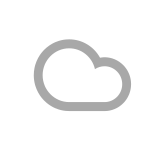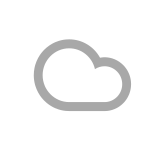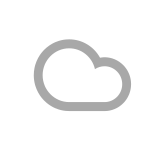 5-day forecast
18-Hole Course
Technical difficulty: Moderate - Hard
Scorecard
| Tee | Par | CR | Slope | Length |
| --- | --- | --- | --- | --- |
| Yellow (Men) | 72 | 69.3 | 128 | 5690 m |
| Red (Women) | 72 | 75.2 | 132 | 4736 m |
9-Hole Par 3 Course
18-Hole Course
Visitors are welcome every day.
A valid handicap certificate from player's home club is required.
Handicap limit: 54 (Mon-Fri) / 36 (Sat, Sun & Holidays)
9-Hole Par 3 Course
Visitors are welcome every day.
18-Hole Course
Green Fee
Mon - Fri
Sat, Sun, Holidays
Day ticket

DKK 275

(37 €)

DKK 325

(44 €)
9-Hole Par 3 Course
Green Fee
Mon - Fri
Sat, Sun, Holidays
Day ticket

DKK 125

(17 €)

DKK 125

(17 €)
Personnel
| Title | Name |
| --- | --- |
| President |   Torben Hansen |
| Club Manager | Helle Nørregaard Olsen |
| Pro | Claus Clausen |
Most Recent Reviews Automatic translation
Original version
Contemplative, calm
3.0 of 5 starsReviewed August 12, 2018
Hard to believe in flat Denmark, whose highest elevation is just over 150 meters, you can play a golf course with neat terrain crossings. You can even admire the surroundings, see far away the wind turbines, which are mostly in groups of three, four, or even larger groups in the landscape. Today they do not turn, no wind!

Downhill but also uphill par 3, par 5 with decent sinks and opposite slopes. The greens are not so generous, some even quite small. They are not easy to play, because some have a decent slope.

In a generous area lies this place, it would easily have two 18-hole courses in it. Some small ponds lurk on the way next to or in front of the greens.

It is an open wide course that easily takes away bends, thanks to the mowed rough you can usually find your ball again, but we have hit the few ponds clean.
We wanted to get maximum distances from the tea, the dry and hard soil should help us. The result was not always up to expectations, the ball jumped and hopped often in unexpected directions. Thank the hard and uneven ground..

There are hardly any trees along the fairways, the small ones we found, we have all used as a shade dispenser. The temperature was well over 30 degrees, it was very hot and hardly a breeze provided additional cooling.

There has been little significant rainfall here for months, everything was dry and withered - yellow, yellow-brown. Last time it rained properly here in the middle of April. It is a century-summer, for 126 years the warmest and the driest.

The teas had to suffer the most, the sward was gone.

Here in Denmark they only need irrigation for the greens, the rest can be saved, there is usually enough water from above. A year ago the weather was very cold - only half as warm never now - and it rained almost every day.

A player has proved that you can play excellently even under these conditions, with 43 points he has come to the clubhouse. He was also tactically very smart, never played a wood but only iron. Playing with wood from this reason was hardly possible.

A beautiful and varied - sporty - place.

The Danish beer culture we enjoyed on the terrace. There was not much going on - the weather was too hot.

Actually two stars, because of the drought.
Translated by Google.