Lausitzer Golfclub e.V.
9 Hole
Lausitzer Golfclub e.V.
Drieschnitz-Kahsel, Am Golfplatz 3, D-03058 Neuhausen/Spree, Berlin, Brandenburg, Germany
Phone: +49 35605 42332, Fax: +49 355 425961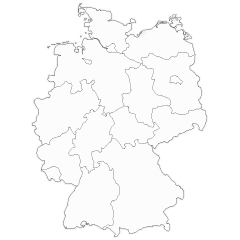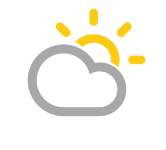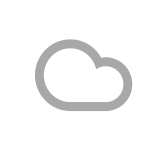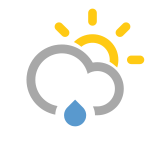 5-day forecast
The Lausitzer Golfclub is one of the youngest in the area Berlin/Brandenburg and at the same time it is also Germany's easternmost golf course. The interesting, demanding 9-hole course has very varied holes that demand longhitter skills and precision. The fairways are surrounded at the sides by trees and partly high roughs. The greens are guarded by pools and bunkers. On top of that, doglegs and wind make the game more difficult.
9-Hole Course
Opened in 1997. Design: Thomas Himmel. Style: Parkland.
Terrain: Flat with water hazards
Technical difficulty: Moderate - Hard
Scorecard
| Tee | Par | CR | Slope | Length |
| --- | --- | --- | --- | --- |
| Yellow (Men) | 74 | 72.6 | 129 | 6158 m |
| Red (Women) | 74 | 74.4 | 125 | 5307 m |
Practice Facilities
Driving Range (20 tees, 3 covered)
Putting Green
Pitching Green
Chipping Green
Practice bunker
9-Hole Course
Visitors are welcome every day.
Advance booking is essential - particularly on Sat, Sun & Holidays.
A valid handicap certificate from player's home club is required.
Handicap limit: 54
VcG-Players are admitted.
Etiquette
Softspikes required.
Dogs on leash permitted. Mobile phone permitted on course.
GPS devices approved.
9-Hole Course
Green Fee
Mon - Wed, Fri
Thu
Sat, Sun, Holidays
Day ticket
Regular

50 €

40 €

60 €

40 €

30 €

50 €

9 Holes
Regular

35 €

30 €

45 €

25 €

20 €

30 €
Driving Range
| | Monday - Sunday |
| --- | --- |
| Rangefee | 8 € |
| Bucket (20 balls) | 1.5 € |
Club Amenities
Clubhouse
Locker rooms
Birdie card
Pro Shop
Golf tuition
Restaurant
Phone: 035605-42332
Credit cards accepted.
Rentals
Clubs for hire
Trolley for hire
Electro-cart for hire
Most Recent Reviews Automatic translation
Original version
9 exciting holes
4.0 of 5 starsReviewed August 1, 2020
The 4 stars are perhaps given benevolently, because the place cannot be compared with some of the top places in Germany. But the first big plus point of the Lausitzer GC begins with the location in eastern Brandenburg, where you won't find any other golf courses.
On the way to the first tee (which you have to look for a bit, because the signposting of the tee is not optimal) I was afraid that the fairways might be too "natural" and that you were playing on a field. But that turned out to be a mistake. Despite the heat of the Brandenburg summer (I played the course on July 28th, 2020) the fairways and the greens are reasonably well maintained. From an ecological point of view, I find it positive that the ground outside the fairways is very dry and natural, because increased water consumption would also not be justified here. The 9 holes are all exciting (doglegs, water, tree obstacles, etc.). The rough (heather grass) can become a ball gobbler. Total m. E. A challenging course that is definitely worth playing. The price / performance ratio is extremely good. The staff in the club are very friendly; delicious dishes on the terrace complete the round.
Translated by Google. Automatic translation
Original version
Cozy round, great service
3.0 of 5 starsReviewed July 13, 2020
Overall 3.5 stars

Very friendly welcome, great terrace

The tracks: good condition, not spectacular - but you have to play it first

Club members: helpful and friendly

The way to the next tee is easy to find
Translated by Google. Berlin Golf Bear
74 Reviews
Automatic translation
Original version
Friendly bizarre but poorly maintained
2.0 of 5 starsReviewed September 26, 2016
Played on 20/09/2016, HCP 12

This 9-hole course seemed altogether friendly family and a bit "homemade".
Somehow charmingly quirky - some tracks are quite successful, downright unusual (eg the fairway of 8 divided by an appreciably high forest; the dogleg of 2 screams for daring abbreviating), other (few) tracks are unfortunately pure "Füllnummern" which are "only" it arrives, the ball as long as possible and to beat straight.

The property is relatively flat (a cart is not required) in a rather nondescript landscape, is nevertheless by no means easy to play. With over 6.100m not too short for the men, also the Rough is uncomfortably high and tight. With up to 214m, the par-3s are also quite crisp.

A few water hazards call for a tactical approach and, depending on the ball position different strategies. At times, come into play trees waiting to be sent over or plays around. Unfortunately, some fairway bunkers are not visible before the beat and not drawn on the otherwise quite extensively landscaped tee panels, which can bring unpleasant surprises. Playing from the bunker itself is rather straightforward - uniformly fine, loose sand allows a fair blow.

The holes are partially equipped with additional discounts, so that the "back nine" play a little differently than the first round. Too bad that this has not been maintained at all tracks, or could be.

Unfortunately, the notice signs are constructed well hidden next to tea in some tracks - they are found in some cases only when one is already on the right track anyway. This is not to be recognized in particular by the tracks 4 and 5 so easily - at least newcomers have here often problems. It must sometimes other tracks are crossed, what possibly. Not without danger appears.
Equally unpleasant for players without space note: The scorecards do not indicate the index of the respective tracks. So if you do not accidentally competes with handicap 0,18,36 or 54, be must inform which standard it is now on the respective path has just respectively on the tee panels.

However, the coarsest drawback was the maintenance state during our game. The fairways hard and brown instead of green (balls but playable), some greens unfortunately completely devoured by mold, so putts also came from close range for pure gambling. Very sad...
Ever - the greens. At times, the breaks do not act as if you had designed, built, but more so, than the green would be so bent, because the attempt is to create a flat surface is not completely successful. The ball swerves just so back and forth, a very clear line is barely recognizable.

Another tip for "Afterwards":
How to read already in the "Guide to the Galaxy", you should always have its own towel! (In the club there is no ...)

Conclusion: There are just 'only' 9 holes, including quite unspectacular "Füllnummern". Along with being evil battered greens and the fairways brown enough unfortunately only 2 stars. (In "Golf Ranking Bear": 3 out of 10 points.)
Translated by Google.
Been to Lausitzer Golfclub e.V.? Share your experiences!
Write a Review