Country Club Castelgandolfo
18 Hole
Country Club Castelgandolfo
Via di S. Spirito, 13, I-00073 Castel Gandolfo-Roma, Italy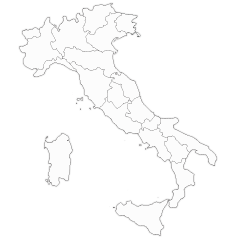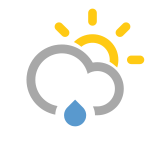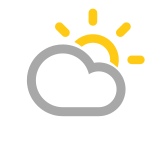 5-day forecast
"""This is one of the most fascinating courses I have ever seen: My work fits perfectly in this terrain, surrounded by green, with its classical, noble atmosphere."" Those were the not exactly modest, but nonetheless accurate words of Robert Trent Jones, when he was looking at the magnificent landscape of the golf club. You really won't forget the landscape with plive trees, oaks and stone pine groves too fast."
18-Hole Golf Club Castelgandolfo Course
Opened in 1985. Design: Robert Trent Jones Sr..
Terrain: Flat with water hazards
Technical difficulty: Moderate - Hard
Scorecard
| Tee | Par | CR | Slope | Length |
| --- | --- | --- | --- | --- |
| Orange (Women) | 72 | 71 | 125 | m |
| Green (Men) | 72 | 69.3 | 129 | m |
| White (Men) | 72 | 73.3 | 137 | 6205 m |
| Yellow (Men) | 72 | 71.5 | 134 | 5855 m |
| Blue (Women) | 72 | 76.1 | 135 | 5464 m |
| Red (Women) | 72 | 73.4 | 130 | 5143 m |
Practice Facilities
Driving Range (10 tees, 8 covered)
Putting Green
Pitching Green
Chipping Green
Practice bunker
18-Hole Golf Club Castelgandolfo Course
Visitors are welcome every day.
Advance booking is essential.
A valid handicap certificate or card is required.
Handicap limit: 54
Etiquette
Dogs on leash permitted.
18-Hole Golf Club Castelgandolfo Course
| Green Fee | Mon - Fri | Sat, Sun, Holidays |
| --- | --- | --- |
| 18 Holes | 60 € | 80 € |
| 9 Holes | 35 € | 50 € |
Driving Range
| | Monday - Sunday |
| --- | --- |
| Rangefee | 15 € |
| Bucket (30 balls) | 2 € |
Club Amenities
Clubhouse
Conference room
Locker rooms
Outdoor pool
Club accepts credit cards
Bar
Snack Bar
Beverage Cart
Restaurant
"Ratatouille" - Ristorante Golf Club Castelgandolfo
Phone: 069315203
Credit cards accepted.
Rentals
Clubs for hire
Trolley for hire
Electro-trolley for hire
Electro-cart for hire
General Information
Founded: 1985
Personnel
Title
Name
President

Maria Cecilia Fiorucci

Director

Moira Pacchiarotti

E-mail
Pro-Shop Manager

Golf 'Us

Head Pro

Marco Luzzi

Pro

Stefano Bonardi

Pro

Eugenia Barone

Pro

Massimiliano Venier

Pro

Marco Fabio Mari

Restaurant Manager

Giovanni Battista Conte
Most Recent Reviews Fantastic landscape
4.0 of 5 starsReviewed January 19, 2013
We have been playing in january 2013 and we were lucky to have perfect weather for golf: 14 degrees and a lot of sunshine. The course is very beautiful, apart from the bunkers, who were almost unplayable. There were a lot of divots on the fairways and at least 8 pitchmarks on every green, it seems that the italian players don't use too much the repairing tools. It is one of the most beautifully designed golfcourses I've ever played, a similar one is in Spain, designed by the late Seve Ballesteros. The greens are pretty ondulated and well constructed, guarded by a lot of bunkers, the fairways very large and with a nice shape. A lot of trees, some water in the middle and lots and lots of ducks and swans walking peacefully on thengrass. A real heaven, very nice to play and walk. Buggy is almost useless, unless you have a heart condition. I can barely wait to play again there. Automatic translation
Original version
A dream camp!
5.0 of 5 starsReviewed July 25, 2020
As soon as we finished the lock down, taken by a great desire to play, we went with two friends to the Castelgandolfo Golf Club because it was one of the few courses that we had never attended.
Upon arrival, entering the garden terrace of the Club, we were ecstatic and surprised for a few minutes. Aside from the beauty of the place, I would say indescribable, we could see that from the balcony you could see the whole route below, with its fairways and emerald-colored greens, its lakes full of migratory birds, maritime pines and other varieties of plants and olive trees.
All within a crater!
After passing all the checks (scrupulous ...) required by the anti Covid protocols and grateful for such kindness and hospitality, we faced the field.
The adjectives could be many, but we would say BEAUTIFUL, well-kept, engaging and why not even difficult, especially in the shots on the green and with the putts you still have a lot of Golf to play...
As a first time it is better to omit our scores!
The locker rooms are beautiful and well equipped, very peculiar being underground.
The restaurant also offers a variety of well-kept dishes and the service is very cordial, almost as if we had been members of the club. Absolutely normal and average prices, in our opinion they could also ask for a little more.
Staff from all over the Club absolutely professional, kind and welcoming.
I have to say that it was an excellent day, as a good 5 star, which ended too soon, so we will return shortly to relive these good moments and to hope for better scores.
Translated by Google. Automatic translation
Original version
Place interesting - service and club house leaves much to be desired
3.0 of 5 starsReviewed May 22, 2019
We chose this place because we welcome dogs here. My first impression after visiting the secretariat and club house - this will probably not be a special place.
Error - the place was in very good condition and the layout was surprisingly good.
Less fortunate was that members who played a match play game and played the back 10 holes first were preferred and allowed to tee off in front of us.
In front of us was also a flight (scramble private tournament), who knew neither the rules nor the etiquette. 9 holes in 3 hours are a bit too much of a good thing. At hole 7 there were a total of 4 flights either while playing or waiting.
For the place I like to give 4 stars. Everything else deserves 0 - 2 stars.
Therefore overall the rating "average"
Translated by Google.
Been to Country Club Castelgandolfo? Share your experiences!
Write a Review