Carne Golf Links
18/9 Hole
Carne Golf Links
Carne, Belmullet, County Mayo, Ireland
Phone: +353 97 82292, Fax: +353 97 81477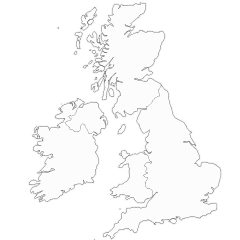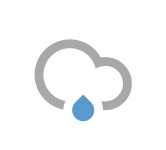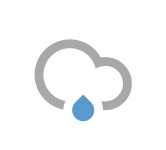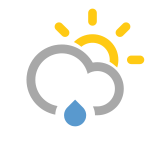 5-day forecast
Golf Packages
with Carne Golf Links
Turasoireacht Iorrais (Erris Tourism) is a community owned and controlled company which was set up in 1984 to develop and promote the tourism industry in the region.
As part of this development the Company undertook the construction of Carne Golf Links on part of 260 acres of commonage which it purchased in 1985.
The company engaged Eddie Hackett a well known Irish golf links designer to lay out the 18 holes.
The first nine was opened in 1992. Play began on the second nine in 1993 and the clubhouse was completed in 1995.
18-Hole Course
Design: Eddie Hackett. Style: Links.
Terrain: Undulating
Scorecard
| Tee | Par | SSS | Length |
| --- | --- | --- | --- |
| Yellow (Men) | 72 | 72 | 5376 m |
| Red (Women) | 73 | 73 | 4724 m |
9-Hole The Kilmore Course
Opened in 2013
Practice Facilities
Putting Green
Pitching Green
Chipping Green
Both Courses
Visitors are welcome every day.
18-Hole Course
| Green Fee | Mon - Fri | Sat, Sun, Holidays |
| --- | --- | --- |
| 18 Holes | 65 € | 65 € |
Club Amenities
Clubhouse
Locker rooms
Charging system for guest trollies
Club accepts credit cards
Pro Shop
Restaurant
Bar
Snack Bar
Rentals
Clubs for hire
Trolley for hire
Electro-trolley for hire
Electro-cart for hire
Caddy
Caddy on request
General Information
Founded: 1992
Personnel
Title
Name
Secretary

Mary Tallott

Restaurant Manager

Head Chef John Conmy

003539782292

E-mail
Most Recent Reviews Automatic translation
Original version
Just wow!
5.0 of 5 starsReviewed August 5, 2019
The weather forecast did not bode well and the wind at the first tee was not without. On the three came then still rain. But from the fifth, everything should be different. Although there was still wind and not too short, but the golf course with its sometimes "blind" holes, the constant ups and down, and the view was worth a trip alone. Although the score was subterranean, each hole was a single "wow". The fairways easily playable due to the short rain, the greens are very good and stable (if you can read the put line). The staff was nice and in the restaurant there are great dishes.
I highly recommend anyone who is in the area, play this links course!!!
Translated by Google. Automatic translation
Original version
Next stop New York
4.0 of 5 starsReviewed July 8, 2019
Far out in the west of Ireland - where Ireland is still very original - I played my second link course and made the same experiences with the wind there as before. Namely: The score is often random.
Nevertheless, it is a terrific experience to play through the dunes, to taste the salt air and to enjoy the direct view of the sea over the sandy beach. That was almost worth more to me than just playing.
The trappings in Carne are very sober, the people friendly, restaurant and pub-separated by a door-original. Daily menu (roasted lamb) excellent.
The club manager personally showed me T 1 and offered to play the "blue" course after completion of the 18 round for free, because this z. Zt. "Not in the best condition" is.
The tracks are all in the dunes and are - sorry - MADNESS! Curves, valleys, gorges etc.
Highlight for me was the 18th Par 5 and you think, with 3 you are easy on the green. But there is still a gigantic gorge on...
My linkscourse experiences summarized:
Another type of golf. Very nice, but I still like to play my parkland courses.
Translated by Google. Automatic translation
Original version
What a fantastic golf course
5.0 of 5 starsReviewed May 21, 2018
Our first links course on our trip to Ireland raises the bar very high. The journey alone Fantastic through peat bogs and past countless sheep. What an incredibly beautiful place with a breathtaking view. If you have brought back stress from home, after 18 holes in this place he has disappeared completely. Pure peace and relaxation. We ran the 18 holes. But quite demanding - it goes up and down. But the view from each hole makes up for the effort. There is no stress or pressure from other players here. On the contrary, you are accepted as if you have known each other forever. So definitely plan on your next trip to Ireland. In this context: A big compliment to Albrecht Golfreisen for the perfect realization of our trip through Ireland.
Translated by Google.