Camposol Club de Golf
18 Hole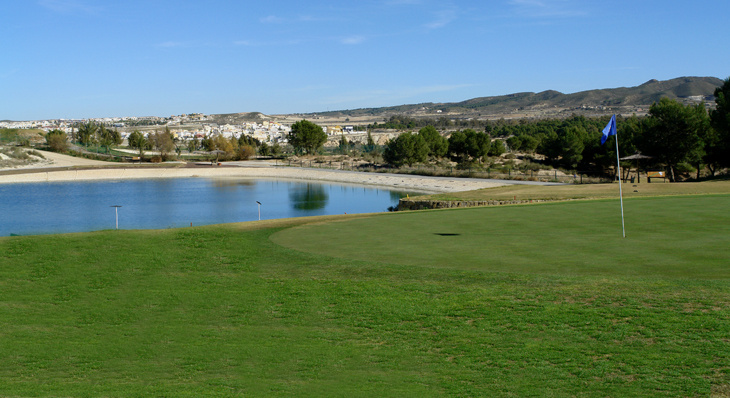 Camposol Club de Golf
Ctra Mazarron - Alhama, km 9, Urb. Camposol, E-30870 Mazarrón, Murcia, Spain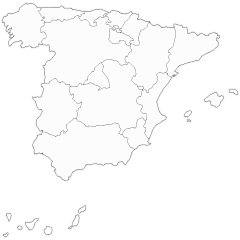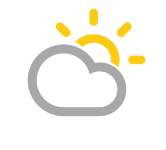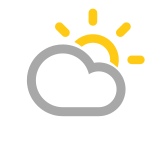 5-day forecast
Camposol is an 18 hole championship par 72 golf course set amongst the imposing backdrop of the Murcia's mountain range.The fabulous course will challenge all your golfing skills from the moment you tee off to holing that final putt!
At over 6300 yards and tight fairways, accuracy off the tee is important since some fairways have relatively narrow landing areas. Numerous bunkers await errant green side approaches, and the 7th hole invites the longer hitters to carry the water to the par 4 giving a birdie opportunity for those who are brave enough to take it on.
18-Hole SensolGolf Course
Design: Manuel Quesada Mendiola
Terrain: Slightly undulating with water hazards
Technical difficulty: Moderate - Hard
Scorecard
| Tee | Par | CR | Slope | Length |
| --- | --- | --- | --- | --- |
| White (Men) | 72 | 72 | 129 | 5895 m |
| Yellow (Men) | 72 | 70.9 | 126 | 5674 m |
| Blue (Women) | 73 | 75.4 | 136 | 5484 m |
| Red (Women) | 73 | 74.1 | 134 | 5270 m |
Practice Facilities
Driving Range
Putting Green
Pitching Green
18-Hole SensolGolf Course
Visitors are welcome every day.
Advance booking is essential.
A valid handicap certificate from player's home club is required.
Handicap limit: 54
Etiquette
Softspikes required.
No dogs allowed. Mobile phone permitted on course.
GPS devices approved.
18-Hole SensolGolf Course
| Green Fee | Mon - Fri | Sat, Sun, Holidays |
| --- | --- | --- |
| 18 Holes | 40 € | 40 € |
| 9 Holes | 22 € | 22 € |
Club Amenities
Clubhouse
Locker rooms
Pro Shop
Bar
Snack Bar
Restaurant
Credit cards accepted.
Rentals
Clubs for hire
Trolley for hire
Electro-cart for hire
Caddy
General Information
Founded: 2003
Most Recent Reviews Terrible golf and staff
1.0 of 5 starsReviewed August 9, 2021
Visited this course in 2021 and it is a very poorly looked after and represented course.
Very unfriendly staff; the course is pretty awful; took forever to play a round as constantly held up the whole way around; food was very sub par.
All in all probably give this one a miss if you can. You get what you pay for.
4.0 of 5 starsReviewed October 2, 2015
Course and greens in a poor state, but effort is put in to make things better. 30Euro or 20Euro twilight, is not a price you can expect Valderama conditions. Easier front and a more difficult back nine, specially when the wind picks up. As said, give it time and this can be a pretty ok course. Friendly staff always in a good mood and dito in the restaurant. To the guy (s) that got everything stolen i would like to say, if you're in an area with all houses having steel bar gates and dito doors and windows one is pretty naive to leave golf bags containing thousands of pounds worth of equipment unguarded even at the club. Unfortunately things like this happen, sad but true. camposol golf course - avoid
1 Review
Terrible - everything was stolen
1.0 of 5 starsReviewed July 2, 2015
I have the recent pleasure of visiting the area. Along with family members we were about to play a round of golf and decided to warm ourselves up and to hit a few practice shots on the driving range (which is in appalling state). When I say a few I do mean a few, we split a bucket of balls between three of us which worked out about 6 balls each. We left tour clubs at the club house as you do at every other golf club in the world unless warned not to and went over to the driving range, we were gone no longer than five minutes (there and back). Upon our return we had found our bags, clubs and belongings had been stolen. We spoke with the receptionist who was helpful but no management or marshals could be found. We were then told that there is an epidemic of theft in the area which would have been nice to know, no signage is up stating this. We then were told that the management would be In touch with us within two days to speak to us. 2 days passed and we had a call from the receptionist not the manager saying they were not doing anything about it. I realize there is very little they could do. The insulting thing is the management felt they we didn't even warrant a phone call to let us know, even offer us a free game. Which in fact would cost them nothing and although a small consolation would have been a kind gesture after a traumatic experience especially after having to deal with the civil guard who went out of their way to make you feel uncomfortable while reporting the theft.

The thing that stuck in my mind is that we had nearly three thousand pounds worth of belongings in the bags and had we known about the theft in the area we wouldn't have left them at the club house. The staff were friendly and helpful enough but due to the bad management I will never again be going anywhere near this area and would advise anyone of any sense to stay away if this is the norm around there. There is an absolutely beautiful course up the road that jack nicklaus designed, which maybe 10€ dearer but believe me the quality is incomparable. The actual area its self is picturesque rather that of camposol which in fact is half deserted and looks like a town drastically in need of tlc. There are so many good courses in the area this represents one of the cheaper options and as we know you get what you pay for, especially with the management. I would plead and bargain with you never to visit this place of business as we have found out there do not care about the customers which in turn will be there downfall.