Black Stork Golf Resort Veľká Lomnica, A PGA Golf Course
27 Hole
Black Stork Golf Resort Veľká Lomnica, A PGA Golf Course
Tatranská 754, 05952 Veľká Lomnica, Slovakia
Phone: +421 52/466 18 06, Fax: +421 52/466 11 12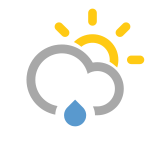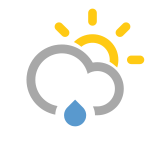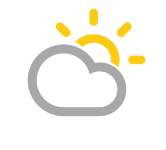 5-day forecast
A PGA Golf Course Black Stork in Veľká Lomnica, Slovakia offers complete service for golf players of all handicaps.
There are 27 holes of golf (3 course combinations), driving range, covered driving range, chipping area, putting green, golf academy and golf simulator; golf school with individual tuition and of course a golf equipment hire shop. Entry to the covered range and practice areas is free of charge. Each of the three 9-hole courses has its own individual characteristics and are magnificent in their own way.
They offer resplendent views of the Tatra mountain range: from certain holes on course C only the Belianske Tatras are visible, at others the central Tatra panorama comes into view, but also the low Tatras, Kráľova Hoľa and even Slovak paradise.... Although the golfers are surrounded by mountains, the course itself is relatively flat and as well as wonderful views has many water features and numerous lakes.
The first 9 holes stretch above the Skalnatý stream (from Skalnaté pleso), the second rises beyond the stream and the third follows its flow. The quality of the course is accredited to the well known Austrian course designer Hans Erhardt. The driving range is 350m long, has 20 covered tees and can be played from both sides.
If the weather is not suitable for playing outside, you can still practise at the golf simulator FULL SWING that is situated in the indoor bar of the hotel International**** on the golf course. The equipment enables to learn golf or improve your skills under any weather conditions and in any time. You can also play on the courses which are hardly accessible due to the distance or required skills. Players can choose from 55 playgrounds, e.g. legendary St. Andrews Old Course.
27-Hole Course
Style: Parkland
Terrain: Hilly with water hazards
Technical difficulty: Hard
Scorecard: A + B
| Tee | Par | CR | Slope | Length |
| --- | --- | --- | --- | --- |
| Yellow (Men) | 72 | 71.4 | 138 | 5805 m |
| Red (Women) | 72 | 71.9 | 133 | 4909 m |
Scorecard: A + C
| Tee | Par | CR | Slope | Length |
| --- | --- | --- | --- | --- |
| Yellow (Men) | 72 | 69.9 | 132 | 5650 m |
| Red (Women) | 72 | 70.1 | 130 | 4769 m |
Scorecard: B + C
| Tee | Par | CR | Slope | Length |
| --- | --- | --- | --- | --- |
| Yellow (Men) | 72 | 69.9 | 132 | 5539 m |
| Red (Women) | 72 | 70.1 | 130 | 4638 m |
Practice Facilities
Driving Range (13 tees, 10 covered)
Putting Green
Chipping Green
3-Hole short course
27-Hole Course
Visitors are welcome every day.
Advance booking is essential.
When playing on Fri-Sun & Holidays, a valid handicap certificate or card is required (hcp limit: 45).
Etiquette
Softspikes recommended.
Dogs on leash permitted. Mobile phone not permitted on course.
27-Hole Course
| Green Fee | Mon - Thu | Fri - Sun, Holidays |
| --- | --- | --- |
| 18 Holes | 60 € | 75 € |
| 9 Holes | 35 € | 45 € |
Juniors up to the age of 21 receive a 50% discount.
Driving Range
| | Monday - Sunday |
| --- | --- |
| Rangefee | free |
| Bucket (36 balls) | 2 € |
Club Amenities
Clubhouse
Conference room
Locker rooms
Indoor pool
Outdoor pool
Sauna
Children's playground
Car park for dog owners
Charging system for guest trollies
Birdie card
Club accepts credit cards
Bar
Beverage Cart
Restaurant
restaurant in the hotel International****
Phone: 00421 52 466 1111, Fax: 00421 52 466 1112
international@golfinter.sk
Credit cards accepted.
Thanks to pleasant dine, rich menu and attentive staff you will have a real culinary experience in our restaurant. Our offer of meals and beverages will meet requirements of the most demanding gourmets.
It is possible to organize larger social events, family celebrations and company events in the restaurant.
Open:
7 a.m. – 10 a.m.
12 p.m. – 10 p.m.
Capacity:
terrace – 80 seats
restaurant – 96 seats
winter garden – 42 seats
Pro Shop
Profi Golf, s.r.o.
Phone: +421 52 4661332, Fax: +421 52 4661330
info@navika-golf.sk
PRO shop offers a wide variety of golf equipment and sportwear for beginners as well as for skilled golf players. Well trained staff will help to choose the right equipment for less skilled players.
Rentals
Clubs for hire
Trolley for hire
Electro-trolley for hire
Electro-cart for hire
Golf tuition
Bestvina Golf Academy
Phone: +421 52 2250 785, Fax: +421 52 4661 330
bga@profigolf.sk
www.profigolf.sk
Professional trainers of Bestvina Golf Academy can help you with every aspect of your play. We offer you a wide variety of courses that will help you gain control over your swing. For corporate clientele we will arrange golf academy that can be connected with a presentation of the company, training or a business meeting. We will inform you about golf etiquette, rules, technique and game tactics.
Bestvina Golf Academy offers:
3-day courses to get a Green Card certificate for individuals and groups
Green Card exams
individual lessons for all performance categories
a lessons block with a guarantee of handicap decrease from 54 to 36
golf swing analysis
play with a PRO on 9 or 18 holes
corporate plays PARTNER
in December 2008 Bestvina Golf Academy got the price Zlatý Albatros Golfový čin roka 2008 (Gold Albatross Golf deed of 2008) for a series broadcasted on channel TA3 called Golf school of Brett and Martin.
General Information
Founded: 2001
Membership: Available
Most Recent Reviews Not a PGA style
3.0 of 5 starsReviewed July 8, 2017
Over the years I heard stories that I have to visit this course. This July I decided to go. First of all great panorama behind the course. High Tatras are beautiful. Course itself is nothing special. Greens are quick fair enough, however their quality is poor as well as fairways and tee boxes. Need better maintannence. Would not even mention the bunkers, golfers not rake them at all. In comparison for the price they charge I say it is overpriced. Big benefit there is that you can take dog on course. Truly there us about 5 beautiful holes the rest is average. Staff was very friendly and helpfull. Great advantage is on course accomodation and wellness. For i proved price I would come back, with current pricing probably not. All the courses should learn from Penati golf here is Slovakia. Club house restaurant staff need to learn how to speed up and take better care. Automatic translation
Original version
Beautiful and varied golf course in top condition
5.0 of 5 starsReviewed August 26, 2016
I played the course on Wednesday 24 August 2016th The lady at the desk welcomed me friendly and informed me of all the essentials. The service staff in the clubhouse restaurant was just as friendly and helpful. The golfing infrastructure is here with numerous practice areas very well. The driving range is generous and has an attractive finish area. The roofed teeing grounds on the DR, however, were dirty and little or not maintained. The balls from the DR-ball machines are pretty much the last thing I have ever seen on a DR - under any review! The course begins with some flat but in the driving zones and the greens towards narrowing fairways, often well defended by bunkers and water. On the front nine I consider the game to be played uphill lane 6, a par 3 with a solid length, as the best hole - especially into a headwind. On the back nine is for my taste which also uphill to playing fairway 12 with subdivided into two plateaus Green the best hole. The place is nestled in a beautiful and tranquil landscape. Regarding care status can only praise be pronounced. At the time of my visit was the place - from the tee boxes to greens - in absolute top condition! The balls on the DR not match the very good overall impression of this facility. I will go back here but save me 2 euros for DR-balls.
Translated by Google. Automatic translation
Original version
WOW
5.0 of 5 starsReviewed May 21, 2015
Suuuperpaket, lovely hotel, fantastic golf course, only to be recommended!!
Translated by Google.
Been to Black Stork Golf Resort Veľká Lomnica, A PGA Golf Course? Share your experiences!
Write a Review