5 stars
Hotel Livada Prestige
Moravske Toplice, Slovenia
2 nights & 2 greenfees
2 nights in a Prestige Room incl. halfboard
2 x green fee Golf Livada - Terme 3000 Moravske Toplice
Unlimited use of the hotel swimming pools (also on the day of departure),
Unlimited use of the swimming pool complex Thermen 3000,
Free entry to the sauna and fitness area
Morning gymnastics and water aerobics
Use of the bathrobe and bath towels
Use of the spa bath with thermal mineral water in the hotel room
Parking garage (limited possibility)
Dates available: 5.4. - 31.10.2020
Other dates on request.
from €251,- per person in double occupancy
5 nights & 5 greenfees
5 nights in a Prestige Room incl. halfboard
5 x green fee Golf Livada - Terme 3000 Moravske Toplice
Unlimited use of the hotel swimming pools (also on the day of departure),
Unlimited use of the swimming pool complex Thermen 3000,
Free entry to the sauna and fitness area
Morning gymnastics and water aerobics
Use of the bathrobe and bath towels
Use of the spa bath with thermal mineral water in the hotel room
Parking garage (limited possibility)
Dates available: 5.4. - 31.10.2020
Other dates on request.
from €600,- per person in double occupancy
Opened in 2006, this five-star hotel offers 122 rooms. It is situated right next to the golf course and the Terme 3000 Thermal Park. The hotel swimming pools, bars, restaurants and wellness center are inside the hotel.
The hotel features five pools - indoor thermal pool (34 °C), outdoor thermal pool (28-32 °C), black thermal mineral water pool (38 °C) and an indoor and outdoor children's pool (30-32 °C) with a waterslide – six different saunas (Finnish, Turkish, caldarium, laconium, infrared and balnearium), a Kneipp and massage pool, a wellness center for therapies. Three restaurants and two bars are available.

Nearest Airports
Maribor (MBX) - 68 km, 51 mins
Graz (GRZ) - 108 km, 1 hour 15 mins
100% verified reviews from Albrecht Golf Travel clients
Automatic translation
Original version
A nice area- from the staff- for another visit??? questioned
Reviewed August 3, 2020
However, the incident with the staff at the registration office for golfing - moved me to make a written complaint to my travel agent. Not to correct a mistake made by the staff within a period of 5 days makes no reason to golf there again.
Translated by Google.
Automatic translation
Original version
Good spa offer, friendly service, golf course not wow - but ok, value for money great
Reviewed October 10, 2019
There are no comments available for this review
Translated by Google.
Automatic translation
Original version
5 stars were not.
Reviewed October 3, 2019
Wasp nest in the bathroom lamp, whirl pool broken??, air conditioning was poor, No operating instructions for air conditioning and pool, hair dryer hose broken, We had to move because of these shortcomings in another room.
Translated by Google.
Thursday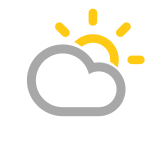 19°C
Friday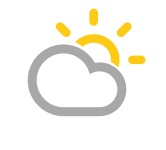 18°C
Saturday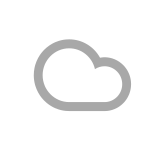 17°C
Hotel Livada Prestige
Kranjčeva ulica 12, SI-9226 Moravske Toplice, Slovenia