Zala Springs Golf Resort
Zalacsány, Hungary
7 nights & 5 greenfees
Dates available: 1.11. - 31.12.2020
Other dates on request.
This package can also be booked with a better (higher) room category:
from €711,- per person in double occupancy (€ 1047,- in single occupancy)
4 nights & unlimited greenfee
4 nights in a golf studio incl. breakfast buffet
unlimited
from €,- per person in double occupancy
The championship course of the Zala Springs Golf Resort was designed by the well-known designer Robert Trent Jones Jr. according to USGA guidelines. A 6,351-meter long course in the middle of vineyards and lakes, where nature was taken into account and which was wonderfully integrated into the landscape.
Here you will find all the amenities that will make your trip unforgettable: restaurant, bar, terrace, separate TV room, changing rooms and also a well-stocked pro shop.
In the immediate vicinity of the club house of Zala Springs Golf Resort there are 32 exclusive hotel rooms studio apartments. The studio apartments are between 29-35 square meters, the penthouse apartments with one bedroom are between 52-79 square meters. The studio apartments have 8-25 square meters, the penthouse apartments 61-106 square meters, spacious balconies. The exclusive apartments, with an inner height of almost 3 meters, have large windows that offer wonderful views of the lake and golf course.
The elegantly furnished apartments have a double bed, are fully automated, equipped with a fridge, air conditioning, towels and a large flat-screen TV. In addition, each apartment has a kitchen target, tea / coffee and a minibar.

Nearest Airport
Balaton (SOB) - 20 km, 19 mins
Tuesday

8°C
Wednesday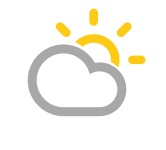 7°C
Thursday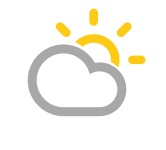 8°C