4 stars
Iberostar Royal Andalus
Novo Sancti Petri, Andalusia, Spain
The Iberostar Royal Andalus has witnessed the beginnings of many great friendships and even the growth of numerous families. The hotel is located in the Novo Sancti Petri area and has the best access to the impressive Barrosa beach in Chiclana. Just 10 minutes away there are 36 holes for you to practise your swing at the Real Novo Sancti Petri Golf Club, designed by Severiano Ballesteros. If golf isn't your thing, try one of the 11 tennis courts or venture out by bike to discover a few of the many kilometres on the White Village Route. Be it seafood from the bay, or a home-made crème caramel. Choose from the children's, vegetarian, tapas, buffet or à la carte menus. Choose between dining on the beach, in the restaurant or at the pool terrace. Two swimming pool areas are available. One space has the splash pool for kids to enjoy playing with dragons, a viking boat, and a giant bubble… while the other offers pure peace and tranquillity on the sea front. And in winter? Enjoy the spa's covered pool. Go out on a clear night and look to the horizon, beyond the sea… You'll see the glistening lights of Africa in the distance!

Nearest Airport
Jerez (XRY) - 62 km, 46 mins
100% verified reviews from Albrecht Golf Travel clients
Automatic translation
Original version
Nice location certainly recommended for families and golfers
Reviewed March 31, 2019
The location of the hotel right on the beach and the long runs. The hotel is a comfortable family hotel and leaves nothing to be desired. However, some things like the in-room safe and swimming pool are subject to a charge, which is what one would expect from a hotel in this price range as standard! The staff is friendly the front desk professional staffed -not only linguisti- the golf course is well maintained and also professionally run.
Translated by Google.
Good
Reviewed March 22, 2019
There are no comments available for this review
Friday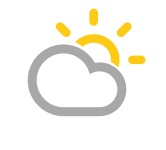 17°C
Saturday

17°C
Sunday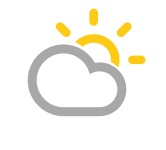 19°C