4 stars
Hipotels Hotel Barrosa Park
Chiclana de la Frontera - Cádiz, Andalusien, Spain
An establishment that stands out for its ample exterior and interior gardens and its spacious rooms. Found at the Barrosa Complex in the Novo sancti Petri Urbanization near Chiclana de la Frontera. An area famous for its golf course, beaches and the variety of its complementary activities.
This four star hotel is made up of apartaments, double rooms, family rooms and luxury suites. Found on the Bahía de Cádiz beach front, provides a complete sport complex, a beauty and health spa, leisure, spacious halls for congreses and exquisite gastronomy, ideal for the perfect holidays.
The Hotel will be closed for renovation from October 15th 2018 until June 1st 2019.
The resort with 380 rooms and apartments in several 2-storey buildings in the Spanish Colonial offers a spacious foyer with a reception desk, main and a-la-carte restaurant, lounges and cafeteria, conference rooms, supermarket and several shops (all communal areas are air-conditioned) , The landscaped garden pool, separate children's pool, pool bar, barbecue and sun terrace with loungers and parasols. Indoor swimming pool (heated). At the beach chairs and umbrellas for a fee, beach bar (high season).

Nearest Airport
Jerez (XRY) - 62 km, 47 mins
100% verified reviews from Albrecht Golf Travel clients
Good
Reviewed January 16, 2017
There are no comments available for this review
Good
Reviewed January 16, 2017
There are no comments available for this review
Exceptional
Reviewed October 27, 2016
There are no comments available for this review
Sunday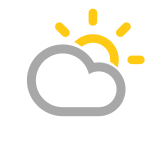 18°C
Monday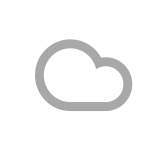 16°C
Tuesday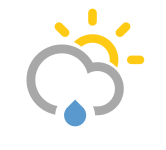 15°C
Hipotels Hotel Barrosa Park
Urb. Novo Sancti Petri, s/n, E-11130 Chiclana de la Frontera - Cádiz, Andalusien, Spain