5 stars
Hotel Principe Felipe - La Manga Club
Los Belones - Cartagena, Murcia, Spain
7 Nights 5 Greenfees
Dates available:
| Date | In double occupancy | In single occupancy |
| --- | --- | --- |
| 1.3. - 31.3.2019 | from € 999,- | from € 1557,- |
| 1.4. - 22.4.2019 | from € 1014,- | from € 1572,- |
| 23.4. - 30.6.2019 | from € 909,- | from € 1384,- |
| 1.7. - 15.9.2019 | from € 894,- | from € 1369,- |
| 16.9. - 31.10.2019 | from € 909,- | from € 1384,- |
Prices per person. Other dates on request.
15% discount on lodging when booked 30 days before arrival for the period 23.4. - 31.10.2019 already included!
This package can also be booked with a better (higher) room category:
from €894,- per person in double occupancy
7 Nights 4 Greenfees "Winter Promotion"
Dates available: 1.1. - 31.1.2019
Other dates on request.
This package can also be booked with a better (higher) room category:
from €594,- per person in double occupancy (€ 918,- in single occupancy)
A resort of world-class niveau
The great and spaciously arranged La Manga Club is with its area of 5.8 square kilometres about three times the size of the Prinicipality Monaco. The top-resort is situated in the soft hills of the region Murcia in the south-east of Spain at the Costa Calida ("warm coast"), framed by the Mediterranean and the inland sea Mar Menor ("the little sea"). The comparison of size with the Prinicipality Monaco is right and so it's only fair that you can also reside prinicipally in the La Manga Club.: The exclusive five-star hotel La Manga Club Príncipe Felipe offers 192 rooms and suites, the five-star service, the best food in several restaurants and bars.
The fantastic wellness, fitness and spa area with 13 treatment rooms and suites (also for couples), fitness centre, aerobic studio, whirl pools, saunas, steam baths and a 25-metre indoor swimming pool with eight courses offers sheer relaxation.
You don't speak of activity in the La Manga Club, you are active, or at least you have the chance to be. Europe's unique complex has three first-class Championship golf courses (South, North and West Course). Not only pros get their money's worth here (Spanish Open, PGA championships, qualifying schools etc. already took place here in the past. Here they also offer playing and training opportunities that are of advantage for everyone – La Manga Club, that means an unique and varied golf experience for all handicaps, of course also for golf beginners – as a an initial ignition, so to speak.
Let's dwell some more on the sportive activities: On the club area there are eight football fields, 28 tennis courts with different surfaces, swimming pools (open air and indoors) as well as a wide range of other sport possibilities. La Manga Club – a special holiday experience, where no wishes are left unfulfilled.

Nearest Airport
Murcia (MJV) - 44 km, 45 mins
100% verified reviews from Albrecht Golf Travel clients
Golf vacation
Reviewed February 17, 2018
The BBQ golf cours west is not correct! Food started a 16.30u and we have to finish by 17u.
Restaurant was also not friendly
Exceptional
Reviewed February 12, 2018
There are no comments available for this review
Automatic translation
Original version
Disappointing
Reviewed January 6, 2018
One is treated arrogantly. For 500 guests max 120 places are available for breakfast. Guests with half-board are not entitled to a seat for three restaurants offered throughout the resort. Only with massive energetic appearance you get a table somewhere. New Year's Eve in the evening all (2) bars closed. Then one should open at 21 o'clock, at 22.50 o'clock still closed. I could write for a long time, but I do not feel like it.
If you recommend this hotel, you will have to expect consequences at some point. Actually, I expect a compensation.
From 04.01 came the footballers... and then the Kaos was perfect.
We will never book this "5 star hotel" again.
Translated by Google.
Monday

18°C
Tuesday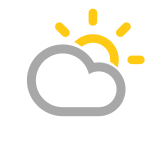 17°C
Wednesday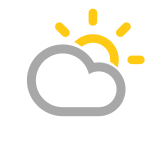 16°C
Hotel Principe Felipe - La Manga Club
Los Belones, E-30385 Los Belones - Cartagena, Murcia, Spain