4 stars
Ambre Mauritius, A Sun Resort
Belle Mare, Mauritius
COVID-19 Update on Ambre:
7 nights & unlimited green fee
7 nights accommodation in a Superior room Garden with daily halfboard.
Unlimited green fee on the golf course Ile aux Cerfs GC incl. Free land and boat transfer to / from Pointe maurice Jetty.
Dates available:
| Date | In double occupancy | In single occupancy |
| --- | --- | --- |
| 1.10. - 10.12.2021 | from € 916,- | from € 1646,- |
| 11.12. - 23.12.2021 | from € 840,- | from € 1512,- |
| 24.12.2021 - 2.1.2022 | from € 1403,- | from € 2528,- |
| 3.1. - 22.4.2022 | from € 840,- | from € 1512,- |
| 23.4. - 3.9.2022 | from € 672,- | from € 1210,- |
| 4.9. - 30.9.2022 | from € 731,- | from € 1319,- |
| 1.10. - 31.10.2022 | from € 916,- | from € 1646,- |
Prices per person. Other dates on request.
from €672,- per person in double occupancy
Four-star - all-inclusive - adults-only
Ambre Mauritius offers gorgeous four-star, all-inclusive accommodation for guests from the age of 16 at the adults-only resort. The uninterrupted views of the tropical Indian Ocean from the resort provide the guests with prime seating to one of nature's most spectacular moments every day; sunrise - encouraging guests to live on the light side of life from the break of day.
Ambre offers ocean view, ocean front and garden view rooms and suites which permeate the light side of life. Nestled between the coral-reef lagoon and lush tropical gardens and located in close proximity to 750 meters of white sandy beach, these rooms provide a serene and warm atmosphere.
The collection of exquisite hotel restaurants forms part of the all-inclusive offering and ranges from casual dining to a romantic al fresco experience. Savour Italian fine dining at Dolce Vita, relish boundless buffet breakfasts and local and international fare at Indigo or delectable fresh seafood at La Plage, by the water's edge and in the evening, under the stars. The hotel bars are equally phenomenal; from the vibrant poolside bar Coral to the cozy H&H Lounge. The excellent nightclub, Shakers, offers partygoers incredible music and fantastic drinks till the early hours of the morning.
A holiday at Ambre doesn't mean you need to let your fitness goals fall away. More than just a hotel with a fitness centre, Amre offers a range of daily activities and group classes to keep you on track. Enjoy a session of tai chi, yoga or aqua gym, or our daily outdoor activities which range from water polo, beach soccer and volleyball to mini basketball. Badminton and tennis are also available on two tennis courts. The selection of water activities includes the likes of windsurfing, sailing and kayaking. Tennis lessons and personal trainers are available at an additional cost.
Golfing in Mauritius is more than your average day on the greens. Ambre raises the bar by giving its guests access to the island's most coveted golf courses, surrounded by dramatic and enthralling vistas. With complimentary green fees and easy access to the most iconic of them — Ile aux Cerfs Golf Club which was artfully designed by golfing legend Bernhard Langer — golfing in paradise has never been more alluring. Relish the opportunity to play a round on the 18-hole golf course that's famed for its natural beauty as much as its technically challenging holes.

Nearest Airport
Mauritius (MRU) - 48 km, 1 hour 3 mins
100% verified reviews from Albrecht Golf Travel clients
Automatic translation
Original version
1 week "Ambre Mauritius" AI + Golf "Ile aux Cerfs"
Reviewed September 7, 2019
To the hotel: The Ambre is a little bit getting old. We were there in the preseason, and we are still working diligently on the preparation of the second half of the beach. Otherwise everything was relatively spacious and nicely located. From the Italian restaurant in the hotel we were not thrilled. The buffet restaurant was OK and the a la carte restaurant on the beach unfortunately not included in the all inclusive.

Transfer: The shuttle picks you up at the hotel 1 1/4 hour before TeeTime. The transfer itself takes from the hotel to the clubhouse (shuttle + boat) approx. 45min.

To the golf course Ile aux Cerfs: Just great... Great place with beautiful views. Only negative to the place there is only to ball consumption report. He swallows a lot of balls. The rough is evil and the obstacles sometimes insurmountable long (eg hole 17: carry at least 150m or more, depending on the tee, so as not to disappear in the mangrove forest never again).
Translated by Google.
Automatic translation
Original version
Ile aux Cerfs GC a 'must play' on Mauritius
Reviewed June 25, 2019
The Ambre is an older hotel, where a certain need for renovation becomes apparent. This small drawback is offset by the very friendly use of the staff and especially the varied local cuisine, in which you could test fresh Indian, Southeast Asian and Creole specialties.
The golf course 'Ile aux Cerfs' should better be called 'Ile sans cerfs', because already in the construction phase from 2002, the local red deer was removed from the island. Even the journey by boat through a mangrove landscape is wonderful experience, the place is fair for all handicaps. Only the last two teas are insurmountable for Shorthitter, because it must be overcome in each case a mangrove jungle of> 150 m (from the yellow teas!). In winter (at 25 * C and with only a few mosquitoes), a fascinating experience used by very few golfers: a very well-kept course, lovely staff and a real goosebump feeling due to the surrounding sandy beaches frequented by many people right next to the golf courses. which are reminiscent of the Australian Whitsundays. We understand why this place is listed in the top 50 worldwide and played with pleasure 4x. Undoubtedly a highlight of our Mauritius trip - and far away from the parkland courses American style, which one finds again and again. Certainly something for golfers looking for the special charm of places like Son Termens, Salobre Norte, Pinnacle Point, Dooks, Sanibel Island etc.
By the way: Bernhard Langer has never visited his 'signature course' ...
Translated by Google.
Automatic translation
Original version
Mauritius Ile aux Cerfs
Reviewed June 22, 2019
A very nice and courteous staff, a well maintained golf course (Ile aux Cerfs) with super fast greens. You have to "zoom in" to the place.
Translated by Google.
Saturday

25°C
Sunday

25°C
Monday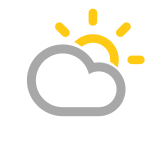 24°C