Sorø Golfklub
Suserupvej 7A, DK-4180 Sorø, Denmark
Phone: +45 57 84 93 95, Fax: +45 57 84 85 58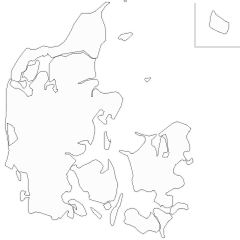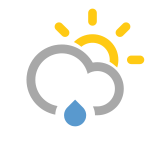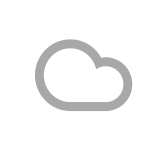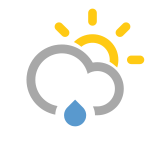 5-day forecast
18-Hole Course
Technical difficulty: Moderate - Hard
Scorecard
| Tee | Par | CR | Slope | Length |
| --- | --- | --- | --- | --- |
| Yellow (Men) | 71 | 71.3 | 134 | 5693 m |
| Red (Women) | 71 | 75 | 129 | 4912 m |
18-Hole Course
Visitors are welcome every day.
A valid handicap certificate from player's home club is required.
Handicap limit: 42
18-Hole Course
Green Fee
Mon - Fri
Sat, Sun, Holidays
Day ticket

DKK 275

(37 €)

DKK 350

(47 €)
Personnel
Title
Name
President

Mogens S. Jensen

57821802

Secretary

Mogens Bregendahl

Pro

Steffen Høyer

Greenkeeper

Carl Erik Pedersen

57849396
Most Recent Reviews Automatic translation
Original version
Very well attended golf course
3.0 of 5 starsReviewed July 16, 2020
This is joy for one and suffering for another. You have to join the previous speakers in the evaluation. However, the first 9 holes are more attractive than the second 9. On the second 9, the situation is no longer as varied. The greens largely make up the difficulty of the course. They are quick and undulating.
The abundance on the square meant that there was often a wait.
Translated by Google. Automatic translation
Original version
Great golf course
3.0 of 5 starsReviewed August 14, 2018
The paradise is hard and dry - the fairways yellow, yellow-brown - hard to play, hardly any grass. No wonder in this century weather. The semi is non-existent, everything is short, many stubble fields.

According to the meteorologists, this has been the driest and warmest summer for 126 years, the last time there was rainfall in mid-April, and the weather is expected to continue. Agriculture laments crop failures of more than 50 percent.
The year before it was only half as warm and it rained almost daily.

This wonderful, very athletic course has two faces, the first nine are mostly in the lowlands, the second nine are on the magnificent plateau. From the green to the tee or to the fairway, there are a few walks with decent distances and height differences on the program - even switchbacks.

It is a very great, challenging course with blind ones - especially on the first nine holes. Good knowledge of the field favors the score. Low dry stone walls accompany or cross the fairways - Ireland or Scotland send their greetings. If you come too close to this, a loss of impact is certain.

The greens are absolutely great, not too hard, very fast and consistent. They also look great because they benefit from irrigation.
The location, the shapes and the mass are partly really common. They are extremely tricky, built with all harassment. Exposed, the ball is not on it, he rolls back far, he is too long to work. The width of them is usually modest - 10 to 13 meters - but usually 40 meters long. The opposite also exists.

A simple modern clubhouse with everything that goes with it. From the terrace you can follow the action on the 18 - par 3 -.

Four or even five stars was the subject of conversation with the beer, which decided lot, however with a star deduction of the dryness owed.

Nevertheless, it was great fun to play here.
Translated by Google. Herbert Kroneberg
14 Reviews
Automatic translation
Original version
Hyggelig
4.0 of 5 starsReviewed September 5, 2016
A beautiful place which, with its stone walls and a hilly landscape reminiscent of the Irish golf courses partially. There are some challenges to overcome. The clubhouse with its patio: Relaxing and cozy
Translated by Google.