Fontana
Fontana Sportveranstaltungs GmbH, Fontana Allee 1, A-2522 Oberwaltersdorf, Austria
Phone: +43 2253 6062202, Fax: +43 2253 6062200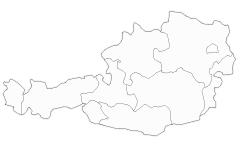 Golf Packages
with Fontana
"The course ranks among the best in europe. Deespite the continental-European climate the providence-greens and bent-grass-fairways are to be compared to the best US-courses- The quality of the fairways and greens, the perfectly placed bunkers, water hazards and the 19 ha large lake at the 17th and the 18th give the course its own character. The club house offers besides fitness, swimming pool, steam bath and sauna also the gourmet restaurant ""Fontana""."
18-Hole Championship Course
Opened in 1997. Design: Doug Carrick & Hans-Georg Erhardt.
Terrain: Flat with water hazards
Technical difficulty: Moderate - Hard
Scorecard
| Tee | Par | CR | Slope | Length |
| --- | --- | --- | --- | --- |
| White (Men) | 71 | 74.5 | 132 | 6366 m |
| Yellow (Men) | 71 | 72.3 | 135 | 5972 m |
| Blue (Men) | 71 | 70.2 | 130 | 5601 m |
| Red (Women) | 71 | 74.4 | 133 | 5331 m |
| Orange (Women) | 71 | 70.1 | 122 | 4686 m |
Practice Facilities
Driving Range (25 tees)
Putting Green
Pitching Green
Chipping Green
Practice bunker
18-Hole Championship Course
Visitors are welcome every day.
Advance booking is essential.
A valid handicap certificate from player's home club is required.
Handicap limit: 36
Etiquette
Softspikes required.
No dogs allowed. Mobile phone permitted on course.
GPS devices approved.
18-Hole Championship Course
Green Fee
Mon - Thu
Fri - Sun, Holidays
October 15 - April 30
18 Holes

100 €

100 €

May 1 - October 14
18 Holes

140 €

155 €
Juniors up to the age of 17 receive a 50% discount.
Students up to the age of 29 receive a 20% discount.
Driving Range
| | Monday - Sunday |
| --- | --- |
| Rangefee | free |
| Bucket (40 balls) | 8 € |
Club Amenities
Clubhouse
Conference room
Locker rooms
Indoor pool
Outdoor pool
Sauna
Children's playground
Charging system for guest trollies
Birdie card
Club accepts credit cards
Bar
Snack Bar
Pro Shop
Fontana
Phone: 02253 606 2203, Fax: 02253 606 2200
office@fontana.at
Credit cards accepted.
Rentals
Clubs for hire
Trolley for hire
Electro-cart for hire
Caddy on request
General Information
Founded: 1996
Membership: Available
Personnel
Title
Name
President

Christian Leopold Dries

Managing Director

Manfred Juraczka

022536062300

E-mail
Managing Director

MA BA Stefanie Wolf

E-mail
Club Manager

BSc Moritz Münkner

02253 606 2201

E-mail
Secretary

Andreas Habrla

022536062204

E-mail
Secretary

Manuela Tauchner

022536062203

E-mail
Secretary

Jaqueline Hahnemann

02253 606 2202

E-mail
Secretary

Nikolaus Trojer

02253 606 2203

E-mail
Head Pro

Jack Eckardt

E-mail
Head Greenkeeper

Martin Slater

E-mail
Most Recent Reviews Inordinate driveway and lackluster course
2.0 of 5 starsReviewed September 17, 2020
I played at this golf course with some friends and was not impressed not one bit. There is so much chatter in Austrian circles that this is the best golf course in Austria, but I beg to differ and for many reasons.

1. This Trump like entrance to this golf course was a inordinate in many ways. The man made lakes and cookie cutter homes along the course underscore the designers penchant for bad design and inspiration.

2. Unlike Adamstal and Schloss Schonborn, Fontana is not in cadence with its surrounding. This golf course is in the middle of nowhere, a secluded warehouse area which leaves very little appeal. Perhaps they have taken a page from Disney's book in how to develop areas.

3. Construction on the course while playing! Need I say more?

4. Over priced and with poor service at restaurant. I am sorry, but this course pales in comparison to say Penati in terms of quality and price.

The reviews on this golf course are very accurate! Three words that come to mind when describing this course: cheap, pretentious and lack luster. Highly overrated
3.0 of 5 starsReviewed August 2, 2018
Let me start my review with saying "Not as good as expected, definetely not no. 1 for me in Austria" . Course layout is nothing special, few nice holes, like 17 and 18. Maintenance was very good, would say perfect, but. Course is next quite busy roads. Now there are new holes construction ongoing so many GUR and also movement of cars, so charging 140 Eur is a bit out of mind. Ok we got free towel and birdie book, but there is not much info in it. Restaurant was bit slow even it was not full. I would definetely not come soon for such a value I know where to spend my money in Austria. Once again this is my personal opinion, however I been traveling around golfcourses and can compare. Automatic translation
Original version
Has lost its shine
3.0 of 5 starsReviewed August 25, 2020
Basically, of course, the look of the clubhouse and space is impressive!
Range in perfect condition, super friendly reception in the secretariat, caddy master also very polite and the lady on the halfway just great. Marshall explains the new game management in a very friendly manner and is always there on the pitch!
The place is of course perfect from the maintenance condition, but the current game management is simply bad due to the renovation. Construction site noise and dust included! Long ways, chaotic confusion at the tees. Sometimes you go head-on to the next tee and are in danger of being shot down by the flight. A double green on holes 10 and 11, which is played through two carelessly laid out fairways.
The highlight are certainly the lanes 17 and 18 with the look of the clubhouse.
Subsequent food in the clubhouse was of the quality okay, but nothing more!
We will definitely come back, but not before 2022, when the renovation should be completed. The standard of the restaurant in 2022 may also be back to the level that one expects from such a location.
All in all, it was still a nice day of golf, although there are better courses in Austria at the moment.
Translated by Google.