Chaparral Golf Club
18 Hole
Chaparral Golf Club
Urbanización El Chaparral, N -340, Km. 203, E-29648 Mijas Costa, Málaga, Spain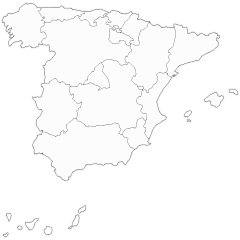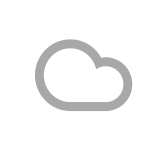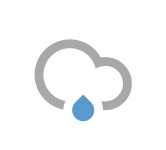 5-day forecast
Golf Packages
with Chaparral Golf Club
After more than 12 years closed and two years since its reopening, Chaparral Golf Club has become one of the most recognizable courses on the Costa del Sol. This is thanks to the efforts of Mr Antonio Rubio, who has put the course into the hands of Aymerich Golf Management, a company operating more than 25 golf courses in Spain.
In the two years since reopening its success has been assured by the exceptional surroundings, facilities, quality of service and value for money. A unique panorama of the surrounding scenary can be observed from every hole.
The magnificent sea views, rich vegetation, and the perfume of pines trees have turned Chaparral into a natural and golfers paradise. Spectacular would be the word that best defines the feeling when you play at Chaparral, a course capable of holding any event to the highest level, whether amateur or professional.
The course consists of 18 holes situated in one of the most privileged settings on the Costa del Sol. Close to the sea – only 700 metres from the beach – surrounded by a forest of pine trees, Chaparral offers what every golfer is looking for – tranquillity. Designed by Pepe Gancedo, it isthe only course on the Costa del Sol made up of 6 par 5´s, 6 par 4´s and 6 par 3´s. Though not a course excessively long (5,800 metres), you will find a large variety of holes that are enjoyed by players of all levels. It is a course that requires skill and accuracy, with greens that you will find in fantastic condition all year round..
18-Hole Course
Design: Pepe Gancedo
Terrain: Undulating with water hazards
Technical difficulty: Moderate - Hard
Scorecard
| Tee | Par | CR | Slope | Length |
| --- | --- | --- | --- | --- |
| White (Men) | 72 | 69.8 | 136 | 5649 m |
| Yellow (Women) | 72 | 68.7 | 132 | 5402 m |
| Blue (Men) | 72 | 71.8 | 125 | 5049 m |
| Red (Women) | 72 | 69.2 | 117 | 4594 m |
Practice Facilities
Driving Range (32 tees)
Putting Green
Pitching Green
Practice bunker
18-Hole Course
Visitors are welcome every day.
A valid handicap certificate from player's home club is required.
Handicap limit: men 28, women 36
18-Hole Course
| Green Fee | Mon - Fri | Sat, Sun, Holidays |
| --- | --- | --- |
| 18 Holes | 70 € | 70 € |
| 9 Holes | 45 € | 45 € |
| Twilight | 48 € | 48 € |
| Early-Bird | 50 € | 50 € |
Juniors receive a 50% discount.
Greenfees in Lowseason: 50 € / 35 € / Twighlight: 40 € / Early Bird (8-9 am): 40 €
Club Amenities
Clubhouse
Conference room
Locker rooms
Birdie card
Club accepts credit cards
Bar
Snack Bar
Restaurant
Chaparral TreeTops
Phone: 952 49 39 47
Credit cards accepted.
Rentals
Clubs for hire
Trolley for hire
Electro-trolley for hire
Electro-cart for hire
General Information
Founded: 2006
Personnel
| Title | Name |
| --- | --- |
| President | Antonio Rubio |
| Club Manager | Domingo Gavira |
| Pro-Shop Manager | Domingo Gavira |
Most Recent Reviews Great layout, horrible quality
2.0 of 5 starsReviewed November 7, 2022
Spain golf vacation 1/5. Coming to Costa del Sol to play some good courses. Always heard about Chaparral GC, like one of the best, what a bad surprise for me, layout nice would give 5 stars immediately, however quality very poor. Its easy to find all courses here with navigation, so we arrived on time to quite a big parking lot, fast check in and waited for our tee time. We hit the training areas first, driving range is ok for beginners, you are hitting of the mat. My first exclamation mark pop up when I seen practice putting green, that was something awful, turf with bad spots. So we start to play, as I said I loved layout so much. Tee boxes were uneven with almost no grass at many of them, fairways were probably the best parts there. Greens were each with different speed, many had aerification spots, many of them mold, only some of them were good. Once we reached 9th and 10th hole we had nice view on construction next to holes and mouth full of dust. I understand they cannot stop it, but the price we were charged does not show any sorry discount for that. So for me this course is no go till all this is finished and quality will go up again. All the par 3 there are very nice holes, would say signature holes for me. Andrew Petersson
1 Review
A must in Costa del Sol
5.0 of 5 starsReviewed April 4, 2019
Fantastic golf course with great views. Very friendly and helpful staff as well as a valuable pro shop. A must for any player! Golf in Costa del Sol
5.0 of 5 starsReviewed March 27, 2019
A good course, up high surrounded by a pine forest. Great food, good value and fantastic staff.