Balaton Golf
Vászolyi út, H-8242 Balatonudvari, Hungary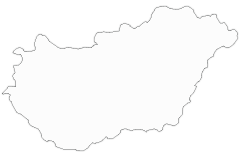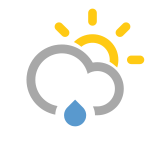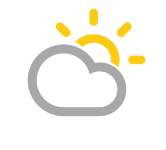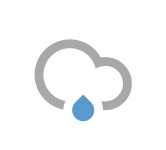 5-day forecast
The first 18-hole golf course around Lake Balaton received several national and international recognitions for being one of the new secret pearls of the former 'East'. After becoming Hungary's Best Golf project in 2008 and best golf course in 2009 and 2010, the club was for the third consequent year venue for the European Young Masters (2010 – 2012). This beautiful and high-quality championship-course lies in a unique natural environment next to the peninsula Tihany, between Balatonudvari and Örvényes, offering a splendid panorama over the largest Central European lake, Lake Balaton.
The ideal location to learn or practice the wonderful sport of golf, take golf lessons, organize company events, private tournaments or weddings or simply relax in an extraordinary beautiful surrounding and atmosphere.
18-Hole Course
Design: Hans-Georg Erhardt
Technical difficulty: Moderate - Hard
Scorecard
| Tee | Par | CR | Slope | Length |
| --- | --- | --- | --- | --- |
| White (Men) | 72 | 73.5 | 131 | 6223 m |
| Yellow (Men) | 72 | 71.4 | 128 | 5789 m |
| Blue (Men) | 72 | 69.4 | 124 | 5475 m |
| Red (Women) | 72 | 72.9 | 127 | 5036 m |
Practice Facilities
Driving Range (19 tees)
Putting Green
Pitching Green
Chipping Green
Practice bunker
18-Hole Course
Visitors are welcome every day.
Advance booking is essential.
A valid handicap certificate or card is required.
Handicap limit: 45
18-Hole Course
Green Fee
Mon - Fri
Sat, Sun, Holidays
March 1 - June 14, 2019 and September 16 - November 15, 2019
18 Holes

HUF 14900

(44 €)

HUF 19900

(59 €)

9 Holes

HUF 9900

(29 €)

HUF 13900

(41 €)

June 15 - September 15, 2019
18 Holes

HUF 16900

(50 €)

HUF 21900

(65 €)

9 Holes

HUF 11900

(35 €)

HUF 14900

(44 €)
Driving Range
Monday - Sunday
Rangefee
free
Bucket (24 balls)

HUF 500

(1 €)
Club Amenities
Clubhouse
Locker rooms
Birdie card
Club accepts credit cards
Pro Shop
Bar
Snack Bar
Restaurant
Credit cards accepted.
Rentals
Clubs for hire
Trolley for hire
Electro-cart for hire
Most Recent Reviews Almost great
4.0 of 5 starsReviewed November 21, 2019
I was traveling to Kecskemeth and because of nice weather I decided to take small detour and play round of golf at Balaton golf course. To find the course is very easy. Its located next to lake Balaton :) Entering the gate I was looking forward to play, big parking lot was completely empty despite the nice weather. Training facilities were right in front of the clubhouse, which is looking like someone else house. I realize that course is probably off because nobody was there, just one person working out with his TRX. I tried to pay for my greenfee but credit card machine was not working :) and I did not have enough cash. They told me later on to transfer money ;) cost me a bit more even they gave me discount. So to me off season green fee 40€ was a bit higher but OK thanks for letting me to play. Pity that they do not have golfball with logo to buy.
Now lets play. What to say about the course, Im asking myself. For sure the off season, on teeboxes you see the gras from aerification, each green was different in speed. That all does not matter, course is interesting, hard to play in strong wind since 2/3 of it is more like links course well ondulated and open. From many holes you have nice views to lake. Front nine is less interesting but I find it more difficult. Fairways are soft, worst part are probably bunkers, they are filled with really big grain sand. Back nine were much more interesting. Few holes are in forest and more challenging shots there, especially on hole number 13 which I would call the signature hole. Coming to the end of the game I say its dogs friendly course because I saw one flight to play with dog as well. Also I should not forget it was very easy to get oriented on course because everywhere were the signs. I will come back if I will be in area, despite bit higher price. Beautiful challenging course!!!
5.0 of 5 starsReviewed June 12, 2016
We had the pleasure of playing twice this week, the course was in good shape, greens a bit slow but in great condition. Every hole is different and the front and back 9 are truly different! The front is open and undulating, with plenty of water and a couple long par 3's. The back takes you into the forest, with lots of elevation changes, and absolutely beautiful vistas. I encourage anyone to play here for a truly great experience. It's a toug course but the varied holes and beautiful views make it a greatly enjoyable challenge! An exciting golf course with a beautiful view
4.0 of 5 starsReviewed May 10, 2013
We played 2x thís pleasant course on the last week of September 2012, temperatures were 18-24C. The course is quite beutiful up on the hills overlooking Balaton and Tihanyi, nice lavender and other flowers. The front 9 is a traditional layout with some water and tall reed, broad fairways and undulating greens, that were in excellent condition, not too fast, (or slow). Fairways were occasionally a bit wet (there was some rain on the 1st day, and on 2 days before), heavy rains could pose problems. The back 9 is the "professional" part, with a breathtaking hole 10 par4 rising slightly uphill in a narrow forest, then bending to left downhill, over 400m. The real thrill was on holes 13-14 around an old quarry area: on 13 par 4 (if I recall correctly) the tee shot had to reach ca. 180m in air over the quarry, slightly uphill. The fairway encircles the quarry, ending up in a small two-tier (fast) green you have to approach from ca. 15m above. A true signature hole! The hole 14 was much easier already. All in all, a very pleasant experience, certainly worth a visit. Remember to have spare golf balls!

There were only a handful of players on those weekdays. GF ca. 60-65e, was quite worth it. A driving range in front of the club. Chipping and putting greens. Clubhouse offered light lunch, very friendly staff and the owner also came for a chat. Dressing rooms are modest, a few showers, no towels.