5 stars
Lanzerac Hotel & Spa
Stellenbosch, South Africa
5 nights & 4 green fees
Dates available: 1.11. - 31.12.2019
Other dates on request.
from €1401,- per person in double occupancy (€ 1954,- in single occupancy)
3 nights & 2 greenfees
3 Nights in a Classic Room including breakfast
dd
Dates available: 1.11. - 31.12.2019
Other dates on request.
from €818,- per person in double occupancy (€ 1150,- in single occupancy)
7 nights & 5 greenfees
Dates available: 1.11. - 31.12.2019
Other dates on request.
from €1843,- per person in double occupancy (€ 2618,- in single occupancy)
The Lanzerac Hotel & Spa is set on a 155 hectare private working wine estate. Established over 300 years ago, today Lanzerac holds a coveted place amongst the most sought after hotels and wedding venues of the world. Situated in Stellenbosch, the estate is a mere 40 minutes from Cape Town International Airport and 55 minutes from the Cape Town city centre.
The Lanzerac Estate is ideally positioned to explore the region's famous wine estates and the historical town of Stellenbosch. Local craft and antique shops, art galleries, museums, and award winning restaurants are conveniently located just minutes away.
Experience the finest hospitality and heritage. The hotel boasts one of the most distinguished examples of Cape Dutch architecture. The five-star accommodation is exclusively limited to forty-eight spacious rooms and suites. All rooms are ensuite with separate shower and bath, some boasting a large free standing Victorian bath tub for long, indulgent soaks. Every room opens out onto a private patio that overlooks landscaped gardens, endless lush vineyards and the majestic Helderberg Mountains.
The hotel gives to visitors what few others can. Gourmet restaurants, comfortable lounges, numerous swimming pools, a tasting room and spa facilities are all located on the estate. The Governors Hall is our main a 'la carte restaurant, with the interior decorated in rich jewel tones and portraits of past Cape Governors. Another dining option is the Terrace Restaurant, a shaded outdoor terrace overlooking the signature Manor House. The Esquire Whisky & Cigar Lounge opens after sunset and is ideal for aperitifs and after dinner drinks. The Lanzerac prides itself in providing a memorable dining experience that caters for all tastes and dining styles.
The Lanzerac has its very own health and wellness centre. Deeply soothing massages and a variety of beauty treatments are available at the spa. Spa facilities include a heated swimming pool, private steam and sauna rooms and resting areas right in front of the vineyards. Use of the spa's hydro facilities is offered complimentary to all guests staying at the hotel.
The Lanzerac is undoubtedly the most scenically attractive and exquisitely styled establishments in Stellenbosch. It is a must for any discerning traveller.
Nearest Airport
Cape Town (CPT) - 41 km, 40 mins
Tuesday

23°C
Wednesday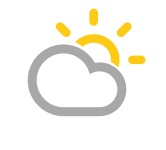 21°C
Thursday

23°C