Tazegzout Golf
18 Hole Resort
Tazegzout Golf
Taghazout Bay Resort, Agadir, Morocco
Phone: +212 5282-96969, Fax: +212 530-675807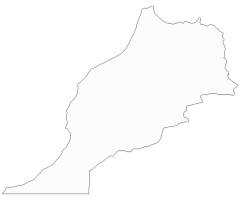 18-Hole Tazegzout Golf Course
Yes - every day.
Season: Year round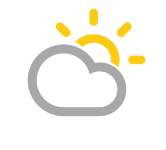 5-day forecast
Golf Packages
with Tazegzout Golf
Located just 15 minutes north of Agadir and set in the heart of the Taghazout Bay resort, the new Tazegzout Golf course presents a number of spectacular holes set amidst the Argan trees with the stunning Atlantic Ocean as backdrop.
Designed by Kyle Philips, the environmentally friendly course is laid out on 76 Ha of land and is perched at 80m above sea level with each hole enjoying breathtaking views of the Ocean.
The routing meanders through the natural Argan vegetation, rising to a crescendo on the final 3 holes. Playing over two deep rocky ravines and finally along the 80m cliff edge, these finishing holes will test every level of golfer and provide endless stories to retell on the terrace of the magnificent clubhouse.
18-Hole Tazegzout Golf Course
Opened in 2014. Design: Kyle Phillips.
Terrain: Slightly undulating
Scorecard
| Tee | Par | CR | Slope | Length |
| --- | --- | --- | --- | --- |
| White (Men) | 72 | - | - | 6765 m |
| Black (Men) | 72 | - | - | 6730 m |
| Yellow (Men) | 72 | - | - | 5940 m |
| Blue (Women) | 72 | - | - | 5435 m |
| Red (Women) | 72 | - | - | 4745 m |
18-Hole Tazegzout Golf Course
Visitors are welcome every day.
Advance booking is essential.
A valid handicap certificate or card is required.
Handicap limit: 36
Club Amenities
Clubhouse
Pro Shop
Restaurant
Golf tuition
Bar
Rentals
Clubs for hire
Trolley for hire
Electro-cart for hire
General Information
Founded: 2013
Most Recent Reviews Danut Munteanu
55 Reviews
Awsome! Like Les Cascade in Soma Bay, or Thraccian Cliffs, in Cap Kaliacra
5.0 of 5 starsReviewed January 23, 2019
I have played today, 23rd of January 2019 here.
It's absolutely gorgeous!!! I was astonished by the entrance, although I have some booking issues (by my fault).
Therefore :
1. CONS : they need a real internet site dedicated to golf, because THEY HAVE WHAT TO PROMOTE, others than their ambassador' interview!
2. PRO :
- fairway quality : absolutely glorious! They are really cut, you may putt from 20 yards to the green, easily!
- green quality : speechless! Stimpmeter values : 11-11,5. Very tricky, quite large but only bad players could not adjust it. Why on Earth you have to have 4 putts???
- waste area : like in desert (Doha, Dubai, Abu Dhabi, Muscat, Bahrein, Kuwait) . No problem, at all!
- ravines : ABSOLUTELY MAGNIFICIENT - it seems to me it's like in Santo da Serra, Madeira.
- water hazard : I haven't noticed to be unplayable.
- golf facilities : very large and useful! I recomand at least 30 minutes of properly warm up before the round.
- restaurant : quite good, definitely better than in Eichenried GC, MUNCHEN.
- staff people : speaking french, english and deutsch. Very friendly.
- Green fee : 800 Drh. Cart : 400 Drh. 1 golf balls basket : 35 Drh.
- there is a SHUTTLE from Agadir, they pick you up from the mainly hotels near the beach: Riu Tikida (Dunas, Beach, Palace), Club Med, Robinson, Sofitel, Royal Atlas.
I've played in Marrakesch, as well, but it was really low, comparimg with this... I would try Mazagan GC, in the future. Until then, this golf course is BY FAR THE BEST GOLF COURSE IN MORROCCO, despite anything Golf Digest may believe. They make a lot of mistake about Ayla GC (Greg Norman design), in Aqaba, Jordania, as well... Automatic translation
Original version
Great panorama...
4.0 of 5 starsReviewed December 1, 2019
Played on November 4,2019:

Fairway and greens really TOP! As long as you end up with the blows... If that does not happen, the ball is lost... unfortunately, there is nothing left to find in this "Waste Area"! But still: the place is worth every minute! and a (possibly) Birdy you can celebrate great in the clubhouse with a view of the Atlantic Ocean...
Translated by Google. Automatic translation
Original version
Different
4.0 of 5 starsReviewed January 23, 2019
After the stories and reviews we and this Paltz FULL presented differently. So: rock hard desert place, the fairways remind of needled felt. The tracks by no means tight, not rocky. Rocky here is the rough, who is in it should take another ball or buy new clubs afterwards. Fungus almost throughout the argan bushes, sparse in number but where we were looking for the balls always present. And then showing her 15 cm long pointed thorns.
Many blind blows, Many bunkers with amazingly LITTLE sand, which only hinted at the embedded large stones covered. And you think, here in the desert, there is nothing more than sand. The best thing about this club is the clubhouse with the sophisticated terrace and the wide sea view at almost every hole. The Signature Hole certainly the Par 3 No. 17, a secured by bunker green on a cliff. Unfortunately, just in these bunkers more stone than sand, so rather something for the memory.
Translated by Google.