Golfpark Karlsruhe Gut Batzenhof
16/9 Hole
Golfpark Karlsruhe Gut Batzenhof
Gut Batzenhof 3, D-76227 Karlsruhe-Hohenwettersbach, Germany
Phone: +49 721 90999780, Fax: +49 721 90999789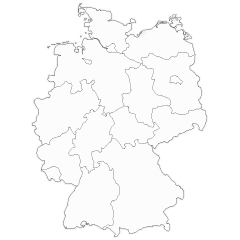 16-Hole Classic Course
9-Hole Modern Course
Driving Range & Practice area
on request.
Season: Year round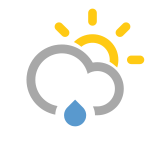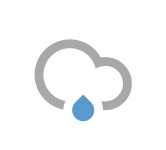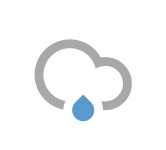 5-day forecast
Spectacular golf of a different kind - discover it
The Golfpark Karlsruhe is located on a high plateau and is easy to reach by car because of its location. The 18 hole classic course offers pure golfing variety through different topics. The holes 1 ("Carpe diem - enjoy the day"), 4 ("Milan´s Horst"), 10 ("Fächerstadt Karlsruhe"), 12 ("Grand Canyon") or 16 ("Sun, Moon and Stars") are to be emphasized here. Just before the end of your golf round, hole 17 ("The long way") with 735 m length for men and 600 m for women (par 6) the longest golf hole all over Europe is waiting for their conquerors.
The Golfpark Karlsruhe also offers a 9-hole modern course and extensive training facilities. Open to green fee players from May 2020.
16-Hole Classic Course
Opened in 2019
Terrain: Undulating with water hazards
Scorecard
| Tee | Par | CR | Slope | Length |
| --- | --- | --- | --- | --- |
| Yellow (Men) | - | - | - | 3000 m |
| Red (Women) | - | - | - | 2500 m |
9-Hole Modern Course
Opened in 2018
Terrain: Undulating
Technical difficulty: Moderate
Scorecard
| Tee | Par | CR | Slope | Length |
| --- | --- | --- | --- | --- |
| Yellow (Men) | 68 | 63 | 113 | 2039 m |
| Red (Women) | 68 | 63 | 113 | 1841 m |
Practice Facilities
Driving Range (60 tees, 12 covered)
Putting Green
Pitching Green
Chipping Green
Practice bunker
Both Courses
Visitors - on request.
We welcome our greenfee guests in May 2020.
Driving Range
| | Monday - Sunday |
| --- | --- |
| Rangefee | free |
| Bucket (20 balls) | 2 € |
Club Amenities
Clubhouse
Conference room
Locker rooms
Sauna
Children's playground
Birdie card
Club accepts credit cards
Restaurant
genusswerk | Restaurant & Café am Golfpark
Phone: 0721 - 47 03 43 06, Fax: 0721 - 47 03 43 07
Credit cards accepted.
Badische Gemütlichkeit meets regional culinary art
The GENUSSWERK at Gut Batzenhof invites every gourmet to linger and is convincing with a special passion for cooking. Here you meet in a modern, cozy atmosphere for feasting with friends or business partners. Our culinary tradition and innovative modernity are in perfect balance – this is also promised by our exciting wine list and the delicious beers of the brewery Hoepfner.
Pro Shop
Golf Götze
Phone: 0721 - 47 03 32 11, Fax: 0721 - 47 03 32 12
service@golfgoetze.de
In every Götze Pro Shop you will find everything for golf and leisure.
Rentals
Clubs for hire
Trolley for hire
Electro-trolley for hire
Electro-cart for hire
Golf tuition
Golfakademie Peter Koenig - erfolgreich golfen
Phone: 0172 - 53 49 720
erfolgreich.golfen@t-online.de
www.erfolgreich-golfen.de
We want you to have more fun in the game and "golf successfully". Therefore, we offer you individual lessons as well as group trainings and courses.
General Information
Founded: 2017
Membership: Available
Most Recent Reviews Automatic translation
Original version
Cool place, someone has realized himself here
4.0 of 5 starsReviewed September 7, 2020
Played in July 2020. Modern system. Chic clubhouse, good practice opportunities. Most of the space is imaginative. "Big mini golf", with great water hazards, height differences, a castle, bunkers in the shape of hands, stars and hearts.

In addition, of course, the 600 m par 6. There are 3 weak holes on the back nine. No. 12, the canyon looks great, but the drive is blind and the goal is narrow... everything left and right is lost. The 14 with a huge difference in height difficult to hit and negative climax (and dangerous for example on 14) the 15. Completely blind tee shot, you can only guess the direction and whether the ball is lying. You can only see the green shortly before.

Apart from that a funny place. Condition OK for a relatively new course. Sometimes long distances, but there are many carts. Make sure to stop by when you're around.
Translated by Google. Automatic translation
Original version
Very individual, sporty golf
4.0 of 5 starsReviewed July 10, 2020
Played on 07/10 at 6:30 a.m. Very good condition for such a young plant. The trains all have their own character. Only the rough should be avoided, because there you definitely lose every ball. The friendly welcome rounded off the pleasant round. I will come back.
Translated by Google. Golfbaellchen66
58 Reviews
Automatic translation
Original version
It's really fun
4.0 of 5 starsReviewed June 26, 2020
In May 2020 the chance to play Europe's longest golf course brought me to Karlsruhe.

Each of the 18 fairways has a name and is designed with a lot of humor by the course designer (eg "Doppelherz" with 2 heart-shaped bunkers). Only at lane 10 did I find the artificial pyramid out of place in the middle of the fairway.

The maintenance status was exceptionally good for such a young facility. The practice facilities, clubhouse and restaurant were also convincing.

Conclusion: a visit that was worth it - gladly again at any time
Translated by Google.
Been to Golfpark Karlsruhe Gut Batzenhof? Share your experiences!
Write a Review