Golf- und Land-Club Regensburg e.V.
18 Hole
Golf- und Land-Club Regensburg e.V.
D-93093 Jagdschloß Thiergarten, Germany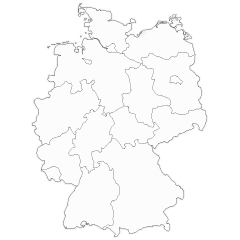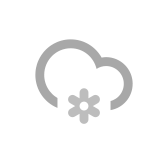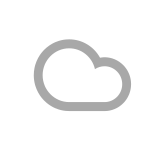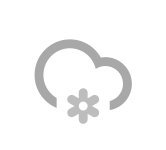 5-day forecast
The premises of the G&LC Regensburg e.V. were set up in an English park landscape with a population of up to 300-year-old trees at the foothills of the Bavarian Forest. The course offers a splendid view of the Danube valley and is a challenge for golfers of all levels.
The clubhouse with its wood-panelled rooms, a faience fireplace, and a palace terrace is the former hunting lodge of the counts of Thurn und Taxis built in 1885.
18-Hole Course
Opened in 1966. Design: Donald Harradine & Thomas Himmel. Style: Parkland.
Terrain: Undulating with water hazards
Technical difficulty: Moderate - Hard
Scorecard
| Tee | Par | CR | Slope | Length |
| --- | --- | --- | --- | --- |
| White (Men) | 72 | 71.7 | 135 | 5799 m |
| Yellow (Men) | 72 | 70 | 133 | 5455 m |
| Blue (Women) | 72 | 73.3 | 132 | 5069 m |
| Red (Men) | 67 | 66.4 | 124 | 4792 m |
| Red (Women) | 72 | 71.9 | 128 | 4792 m |
Practice Facilities
Driving Range (30 tees, 10 covered)
Putting Green
Pitching Green
Chipping Green
Practice bunker
18-Hole Course
Visitors are welcome every day.
Advance booking is essential.
A valid handicap certificate from player's home club is required.
Handicap limit: 54 (Mon-Fri) / 36 (Sat, Sun & Holidays)
VcG-Players are admitted.
Etiquette
Softspikes required.
No dogs allowed.
GPS devices approved.
18-Hole Course
| Green Fee | Mon - Thu | Fri - Sun, Holidays |
| --- | --- | --- |
| 18 Holes | 65 € | 85 € |
| 9 Holes | 40 € | 49 € |
Juniors and Students receive a 50% discount.
Driving Range
| | Monday - Sunday |
| --- | --- |
| Rangefee | 10 € |
| Bucket (24 balls) | 1 € |
Club Amenities
Clubhouse
Locker rooms
Car park for dog owners
Caravan park
Birdie card
Club accepts credit cards
Bar
Snack Bar
Pro Shop
Golf Classics Pro Shop
Phone: 09403-2399, Fax: -952061
info@golfclassics.de
Credit cards accepted.
Rentals
Clubs for hire
Trolley for hire
Electro-trolley for hire
Electro-cart for hire
Caddy on request
General Information
Founded: 1966
Membership: Available - More info
Personnel
Title
Name
Trainee

Dominik Zimmermann

E-mail
President

Dr. Bernd Zimmermann

Club Manager

Christian Früh

Secretary

Claudia Knoop

09403/50 5

E-mail
Pro-Shop Manager

Winnie Kollerbaur

09403/23 99

E-mail
Head Pro

Daniela Mitterer

0171/72 61 167

E-mail
Pro

Wolfgang Kollerbaur

0174/33 03 851

E-mail
Greenkeeper

Christian Löffl

E-mail
Restaurant Manager

Beate & Michael Beck

09403/1505

E-mail
Most Recent Reviews Perfect
5.0 of 5 starsReviewed September 14, 2021
An absolutely perfect golf course in everyway, terrific layout, challenging and in excellent condition. A welcoming clubhouse and decent food. Must be the best course in Bavaria. Automatic translation
Original version
Leading Golf Course - also thanks to the reception!
5.0 of 5 starsReviewed September 17, 2020
We came here quite spontaneously on the recommendation of friends on our way to Berlin. Since our camper tour was nearing the end, but we wanted to stop again, Regensburg offered itself. So call after 5 p.m., with little hope of an answer - but far from it, a super nice conversation, the agreement of a start time the next morning and a fairly precise briefing on how and where we should stand and spend the night with the camper. We arrived late in the evening (in the dark), first missed the unlit entrance gate - but then found everything. A golf course is not lit at night, which is why... The first parking lot is a bit sloping, so wedges were used and the night was calm and incredibly clear with stars (I haven't seen such a wonderful, clear starry sky for a long time!).

The next morning I went to the secretariat, where I was welcomed very nicely, everything was explained to me in detail in the beautiful hunting lodge of those at Thurn und Taxis - I walked through the building almost in awe...

The game was then somewhat clouded by the freshly aerated and sanded tees, but compensated for by the reduced green fee (30%) (by the way, we were informed of this the evening before - i.e. before arrival!). The greens were also lightly sanded, but otherwise playable. The course itself is very beautiful, old, dignified, trees, height differences, water hazards with "fountains", it offers everything a golfer's heart desires - and we played 2 holes with accruing members who only played 9 holes. A forgotten path was kindly carried after me, my offer for a drink on the terrace was kindly declined (unfortunately you don't have that much time, but thank you very much). We were very nicely informed by our short flight partners that we should definitely visit the old town in Regensburg and there were tips on overnight parking on top of that. So I cannot confirm the members' snobbery in any way, on the contrary!
The showers in the hunting lodge also fit into the picture, the changing rooms on the first floor dignified, maybe a few too many antlers on the wall (but after all, it is a former hunting lodge) ... towels, shower gel, everything is available.

Enjoying the drink on the very nice terrace in the still very warm sun was a wonderful way to end before we went to the beautiful old town in Regensburg, where we could use the tips given.

Conclusion: A great course, an even better reception and the kind of support I would want anywhere - the title "Leading Golf Course" is very well deserved and we will be happy to come back when we return to the area. The shower card accidentally taken with you will be returned by post.
Translated by Google. Automatic translation
Original version
High class golf
5.0 of 5 starsReviewed September 14, 2020
Played on a Tuesday in August.
Somewhat forewarned that the members are wearing their noses up here.
The driveway to the site alone makes you want more. First-class support in the clubhouse and good instruction and off to the range. Well maintained and clean. The 18 lanes were then a pleasure par excellence. Lots of trees and partly narrow fairways. We had a lot of fun and altitude and after 4:10 we enjoyed the showers and the restaurant on the terrace. Truly a leading golf course of the world. And then still two ladies of the "upper class" heard. But that couldn't spoil the top impression. With pleasure again
Translated by Google.
Been to Golf- und Land-Club Regensburg e.V.? Share your experiences!
Write a Review