Golf & Country Club Gut Bissenmoor e.V.
18/9 Loch Kurzplatz
Golf & Country Club Gut Bissenmoor e.V.
Golfparkallee 11, D-24576 Bad Bramstedt, Germany
Phone: +49 4192 819560, Fax: +49 4192 8195619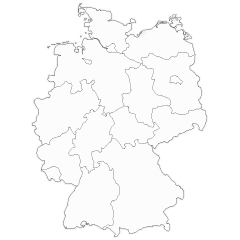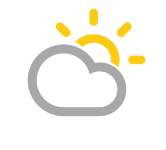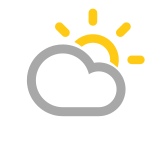 5-day forecast
The holes of the 18-hole championship course offer with 5 tees adequate levels of difficulty for golfers of all handicaps. Almost 3,5 ha of water surface with numerous new plantings- 800 trees and 30 000 bushes - give the course an unmistakeable character.
18-Hole Champions Course
Terrain: Flat with water hazards
Technical difficulty: Moderate - Hard
Scorecard
| Tee | Par | CR | Slope | Length |
| --- | --- | --- | --- | --- |
| White (Men) | 72 | 74.8 | 138 | 6497 m |
| Yellow (Men) | 72 | 71.5 | 133 | 5888 m |
| Blue (Women) | 72 | 75.9 | 136 | 5605 m |
| Red (Women) | 72 | 72.3 | 125 | 4976 m |
Practice Facilities
Driving Range (100 tees, 20 covered)
Putting Green
Pitching Green
Chipping Green
Practice bunker
18-Hole Champions Course
Visitors are welcome every day.
A valid handicap certificate from player's home club is required.
Handicap limit: 54
VcG-Players are admitted.
Etiquette
Softspikes required.
No dogs allowed. Mobile phone permitted on course.
GPS devices approved.
18-Hole Champions Course
Green Fee
Mon - Fri
Sat, Sun, Holidays
18 Holes
Regular

60 €

70 €

Day ticket
Sunset

(after 4:00 PM)

40 €

45 €

9 Holes
Regular

40 €

45 €
Juniors receive a 50% discount.
Driving Range
| | Monday - Sunday |
| --- | --- |
| Rangefee | 15 € |
| Bucket (20 balls) | 2 € |
Club Amenities
Clubhouse
Locker rooms
Children's playground
Birdie card
Club accepts credit cards
Restaurant
Bistro "Le Bellevue"
Phone: 04192-8195620
Credit cards accepted.
Rentals
Clubs for hire
Trolley for hire
Electro-cart for hire
General Information
Founded: 2000
Membership: Available - More info
Personnel
| Title | Name |
| --- | --- |
| President | Uwe Kipper |
| Vice President | Andreas Luth |
| Assistant to the Executive Board | Regina Borchert |
| Head Pro | Mike Bradley |
| Greenkeeper | Frank Gärtner |
| Restaurant Manager | Stefanie Schliesske |
Most Recent Reviews Berlin Golf Bear
65 Reviews
Automatic translation
Original version
A flat baller meadow...
3.0 of 5 starsReviewed January 3, 2019
... of respectable length - about 6,500m from WEISS (5,900 from YELLOW). For the ladies slack 1.5km shorter, the ladies tee is partly over 130m ahead.

Played on 3.9.2018, HCP 12

Unfortunately, the challenges except the length are within manageable limits. Only a few intersecting trenches and a few fairway bunkers, which stretch almost over the entire fairway width, it is from the game to take. This is partly not easy without knowledge of space, because these obstacles are not always clearly visible. Otherwise, you have to sprinkle so much to forgive the ball in the high rough, the tracks are very broad.

Until the green so no problem. The greens themselves are defended by some bunkers and moderately undulating. Very loyal, but not very fast. The care condition of the greens was very good, for which the greenkeeping team has earned extra praise for the prolonged drought period! The bunkers were in good condition - the fairways unfortunately not always. Although mostly playable, they still showed some (due to the climate) brown and bald spots.

Scenic, the place is not so much ago. It is just a large meadow with some beautiful trees and forest on the edge - it lacks so a few any spectacular highlights. Par-3-s of up to 200m are still the tracks that are most likely to be remembered. The few water hazards are mostly stored sideways, so they are rarely in the game.

Sensitive people may feel disturbed by the noise of the street noise on the front nine at a few holes - in the back nine it is wonderfully quiet.

A cart is recommended because the space is very flat, but the paths between the tracks are sometimes quite long.

Conclusion: You can take, if you are in the area. Extra driving is not worth it, the risk of repetition is low. Just three stars. (In the "Golf Bear Ranking": 5 out of 10 points.)
Translated by Google. Automatic translation
Original version
Cute Round
2.0 of 5 starsReviewed August 31, 2018
A day before the club championships played. Very nice pro shop. The greens in impeccable condition, not easy to play. The fairways after a long summer with many burnt spots. The holes long but not very varied. You can not play, but you do not have to.
Translated by Google. Automatic translation
Original version
One of the most beautiful places far and wide
5.0 of 5 starsReviewed May 9, 2018
The course is a lot of fun to play, the fairways are in top condition, the rough absolutely fair!
The greens need to get even better, but the winter was long... Dale and his MA were very nice as always!
Translated by Google.
Been to Golf & Country Club Gut Bissenmoor e.V.? Share your experiences!
Write a Review